Illinois Phase 5 (No Restrictions) Anticipated To Begin On June 11th – What Can Community Associations Expect?
---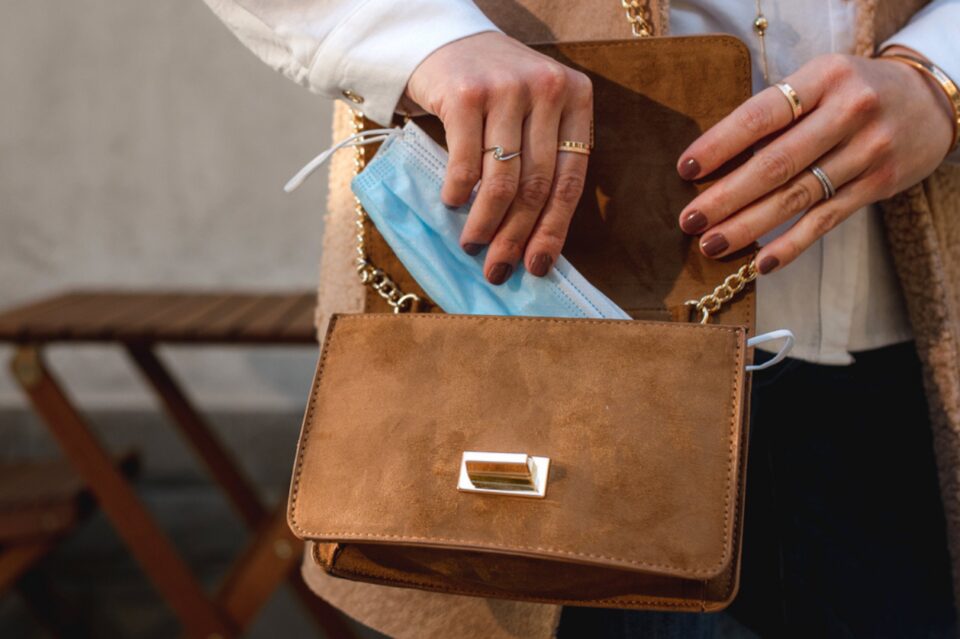 Illinois is expected to enter Phase 5 of the Governor's Restore Illinois Plan (no restrictions) on Friday, June 11th. While COVID-19 restrictions and protocols are constantly evolving and it is possible that new safety guidance and procedures will be implemented for Phase 5 and/or the start date for Phase 5 will be changed, below is a summary of considerations and changes that community associations can expect at this juncture once Phase 5 takes effect.
Masks. There is currently no statewide mask mandate, and the City of Chicago requirement for masks to be worn while in common areas of a residential multi-unit building was lifted as of May 18th. However, updated City of Chicago Executive Order 2020-09 (text available here) currently requires that persons over the age of 2 who are not fully vaccinated and are able to medically tolerate it wear a mask and practice social distancing when in a public place (unless otherwise provided for in the Bridge Phase: Gradually Resume guidelines – available here). The updated Executive Order also requires that businesses covered by the Order, including non-profits, "[s]eek to ensure that employees and customers who are not fully vaccinated practice Social Distancing and wear a mask" and expressly permits establishments, which would include community associations, to "continue to require Social Distancing and masking for all employees and customers, regardless of vaccination status."
It is unclear at this time whether statewide or City of Chicago guidance for Phase 5 will include a requirement that community associations take steps to ensure that unvaccinated persons take protective measures such as wearing a mask or practicing social distancing. Community association boards of directors have broad authority to administer the association's common elements/common areas and may continue to require (or request) that masks be worn in such areas to protect the health and safety of the community even after Phase 5 begins; however, the rationale for doing so may be less compelling once we enter Phase 5 and thus it is reasonable for community associations to relax their mask requirements once Phase 5 commences.
Restrictions on Use of Amenities. It is expected that Phase 5 will bring about the end of state and local COVID-19 capacity restrictions for community association amenities such as pools, fitness centers, and hospitality rooms. Community association boards may nonetheless continue to impose COVID-19 protocols and restrictions for amenities during Phase 5, such as enhanced cleaning/sanitizing, reduced capacity, and a reservation system for using amenities. Entering Phase 5 is a good opportunity for community association boards to review and modify their COVID-19 protocols and restrictions for association amenities, as appropriate.
In-Person Meetings. During the COVID-19 pandemic, many community associations have been conducting their board and owner meetings virtually via platforms such as Zoom, Microsoft Teams, Go-to-Meeting, etc. to avoid large in-person gatherings while continuing to effectively conduct association business. In fact, feedback on virtual association meetings has been largely positive and it is expected that many community associations will continue to conduct their meetings virtually. Click here for guidance on effectively facilitating virtual condominium board meetings.
It is understandable that some community associations may want to return to in-person meetings once Phase 5 takes effect. However, given that there may be varying degrees of comfort with in-person gatherings, it is recommended that meetings continue to be held virtually (with or without an optional in-person component for those who wish to attend in person) to protect the health and safety of the community and also allow greater flexibility and access to association meetings for persons who are uncomfortable and/or unable to attend in person.
The transition to Phase 5 represents a significant step in the statewide reopening, but it is anticipated that community associations will continue to grapple with issues related to the COVID-19 pandemic in the coming months, especially as CDC, state and local guidance evolves. As we enter Phase 5, it is recommended that community associations continue to take a thoughtful, measured and flexible approach towards modifying existing restrictions.
LP is committed to keeping our community association clients updated, informed, and prepared to proactively navigate the COVID-19 pandemic. For questions about handling specific issues related to COVID-19 in your community association, please contact Howard Dakoff, Patricia O'Connor, Laura Marinelli, Adam Kahn, or Molly Mackey of LP's Community Association Group.
---
Related insights
June 29, 2022
City of Chicago Adopts New "Cooling Ordinance": What Do Chicago Community Associations Need to Know?
Read More
June 21, 2022
Can Condo Associations Rent their Activity Centers and Swimming Pools? Howard Dakoff Joins WGN's 'Chicago Afternoon News' to Discuss Hot Topics Facing Condo Owners and Boards
Read More