Governor Pritzker's New "Bridge Phase" Plan – What Does This Mean for Re-Opening Community Association Amenities Such As Pools, Party Rooms And Fitness Centers?
---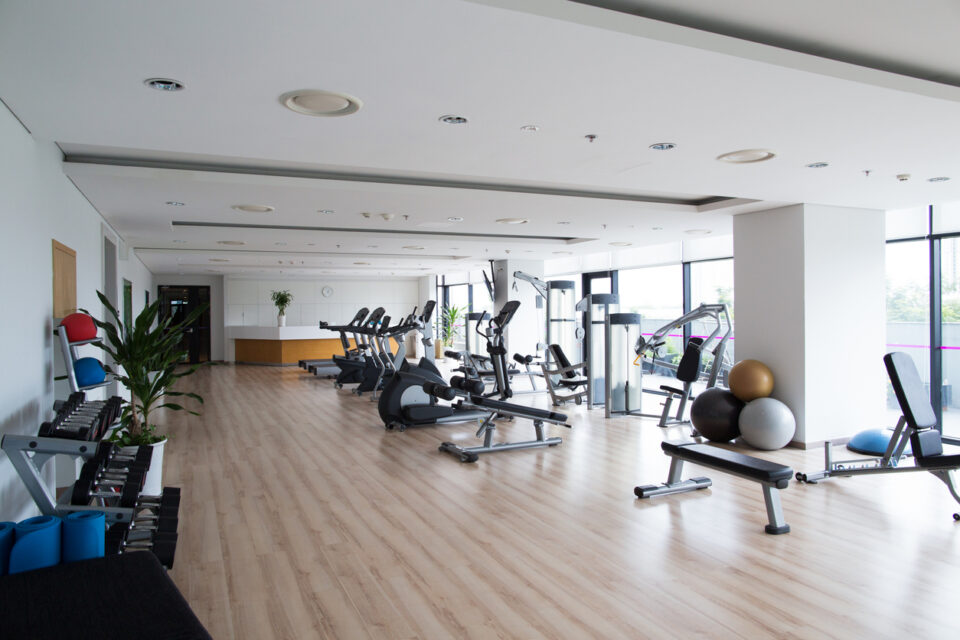 Q: "Illinois is moving towards the New 'Bridge Phase' – what do Illinois community associations need to know?"
On Thursday, March 18, Governor Pritzker announced a new "Bridge Phase" between Phases 4 and 5 of the "Restore Illinois" Plan, which will ease the Phase 4 capacity limits—essentially "Phase 4.5".  Below is a summary of what community associations need to know about the new Bridge Phase, as well as a reminder of the current City of Chicago Phase 4 guidelines presently in effect.
The new "Bridge Phase", as well as the continuing roll out of COVID-19 vaccines, reasonably allows community association Boards to discuss, and possibly re-open with restrictions, pools, party rooms and fitness centers (with social distancing protocols and sanitizing) for those community associations that have not yet reopened their amenities.
When Does the Bridge Phase Kick In?  
The Bridge Phase goes into effect once the following conditions are met:
70% first-dose vaccination rate for residents 65 and older for the entire state; and
Maintain the current COVID-19 hospitalization and mortality rates for a 28-day monitoring period.
What Are the New Bridge Phase Capacity Limits that May Impact Community Associations?
Has the City of Chicago's Suggested Guidelines for Residential Buildings Been Updated?
To date, Chicago's suggested Phase 4 guidelines for residential buildings have not been updated. It is unknown when (or if) these guidelines will be revised.  The suggested Phase 4 guidelines include the following capacity limits:
Outdoor common areas (generally): no more than 50 people
Indoor common areas (generally): no more than 25% capacity
Fitness centers: no more than 50% capacity (click here)
Swimming pools:

Outdoor pools – lesser of 50% capacity or 50 people
Indoor pools – no more than 25% capacity
 Click here for our article regarding considerations for reopening condominium common element amenities.
Can Community Association Boards of Directors Impose Stricter Capacity Restrictions/Keep Amenities Closed?
Yes.  Boards may impose stricter restrictions and/or keep common element amenities closed for health and safety reasons.  At the same time, with vaccine roll outs, reduced positivity rates and relaxing government guidelines being implemented, it is reasonable for Boards to consider re-opening amenities with restrictions and heightened health and safety protocols (even if it is only outdoor amenities initially).
Is the Mask Mandate for Common Areas of Chicago Community Associations Still in Effect?
Yes.  Executive Order 2020-9 (as re-issued) requires that persons over age two who are able to medically tolerate it wear a mask in "any common or shared space" in "a residential multi-unit building".   Click here for current text of Executive Order 2020-9 and here for our article on enforcement of the mask mandate by Chicago community associations.
What About the Restriction on Gatherings in Private Residences in Chicago – Is that Still in Effect?
Yes.  Executive Order 2020-9 (as re-issued) also prohibits gatherings of more than six people who do not reside within the same household within private residences in Chicago including condominium units.
Is the City of Chicago Emergency Order Still in Place?
Yes. The Emergency Travel Order remains in effect for anyone coming into Chicago.  Click here for the up-to-date list of states subject to the Order.
Can the State Revert Back to Phase 4?
Yes.  Reverting to a previous phase may occur if there is a resurgence of COVID-19 measured by (a) an increasing trend in the case rate; and (b) one of the following: (i) hospital admissions trend increasing and above 150 daily average; (ii) patients in the hospital trend increasing and above 750 daily cases; (iii) mortality rate trend increase and above 0.1 daily average; or (iv) ICU bed availability less than 20%.
When Will Phase 5 (No Capacity Restrictions) Begin?
It is unknown when Phase 5 will arrive.  Based on the most recent guidance from the state, Phase 5 will take effect once the following conditions are met:
50% of residents 16 and older have been vaccinated (statewide); and
Stable or declining COVID-19 metrics over a 28-day monitoring period.
Where Can I Find the Full Text of the Bridge Phase Guidance?
LP is committed to keeping our community association clients updated, informed, and prepared to proactively navigate the COVID-19 pandemic. For questions about handling specific issues related to COVID-19 in your community association, please contact Howard Dakoff, Patricia O'Connor, Adam Kahn, or Molly Mackey of LP's Community Association Group.
---