Crain's Chicago Business Recognizes Three LP Partners – Jeffery Hoffenberg, David Solomon and Lauren Wolven – Among 2021 Gen X Leaders in the Law
---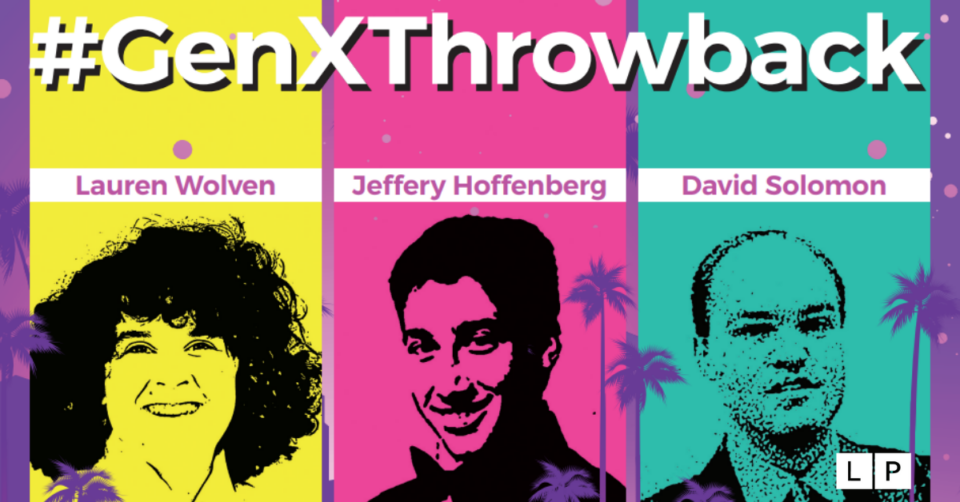 CHICAGO, November 19, 2021 – Levenfeld Pearlstein, LLC (LP) is pleased to announce that Jeffery Hoffenberg, David Solomon, and Lauren Wolven – partners in the firm's Real Estate, Corporate, and Trusts & Estates Practice Groups, respectively – have been recognized by Crain's Chicago Business among its 2021 "Gen X Leaders in the Law." All three are members of the firm's Executive Committee.
Jeffery Hoffenberg is a partner in the firm's Real Estate Group. He was appointed to LP's Executive Committee in July 2021 after serving as chair of its Real Estate Group since 2018, maintaining a thriving team amidst the pandemic's challenges. His practice focuses on representing purchasers and sellers in a wide range of commercial real estate matters, including acquisitions, dispositions, sale-leaseback transactions and mortgage financings. Hoffenberg has represented clients in multifamily apartment project transactions valued at over $1 billion. He currently serves as a Commissioner on the Village of La Grange Plan Commission, after having previously served on the Village of La Grange Zoning Board of Appeals for six years.
David Solomon is a partner in the firm's Corporate Group. He founded and currently leads the firm's Employee Stock Ownership Plan (ESOP) practice and represents clients in merger and acquisition transactions, along with acting as outside general counsel to many clients. Most recently, Solomon was appointed to the firm's Executive Committee in July 2021, after serving as chair of the Corporate Practice Group for five years. In addition to his legal practice, Solomon is a member of the Board of Directors for the Illinois Chapter of the Alzheimer's Association, a member of Vistage International, a Past President of Jewish Council for Youth Services (JCYS), and also formerly served as a member of the Corporate Committee of Chicago Chapter of Leukemia and Lymphoma Society.
Lauren Wolven is a partner in the firm's Trusts & Estates Group. She concentrates her practice on estate planning, representing corporate fiduciaries, tax and succession planning for privately held businesses, and trust and estate administration and litigation. Wolven wrote the initial draft of the executive order signed by Governor J.B. Pritzker and renewed throughout the pandemic, which allowed for remote witnessing and notarization of documents. The executive order was the basis for legislative action that made electronic witnessing and notarization permanent in Illinois. Wolven is a member of the firm's Executive Committee and a Fellow of the American College of Trust and Estate Counsel (ACTEC), where she is State Chair for Illinois. She is also actively involved with the Arthritis Foundation and a member of the Development Committee for Oak Park Temple B'Nai Abraham Zion,
"Each of these attorneys possess the traits we look for in a leader – humility, resilience, and collaboration," said Chairman and Managing Partner Robert Romanoff. "They are active and generous mentors for the next generation of leaders, promote inclusivity in the workplace, and are agents of change within the firm, the legal industry, and their communities."
About Levenfeld Pearlstein LLC: Chicago-based Levenfeld Pearlstein, LLC provides legal and business counsel to sophisticated clients across a broad range of corporate, tax, real estate, estate planning, and litigation matters. LP works with clients to understand the full impact of the law on their businesses and proactively addresses their legal issues so that they can quickly return to doing what they do best. While the firm possesses the resources and depth necessary to manage the most complex matters most efficiently and cost-effectively possible, it truly differentiates itself through its commitment to "The LP Way" – the firm's model for creating an unparalleled client experience at an exceptional value.
Visit our website at www.lplegal.com, and follow us on LinkedIn at @levenfeld-pearlstein.
---