Levenfeld Pearlstein's Employment & Executive Compensation Group Expands with Addition of Partner Kevin Burch
---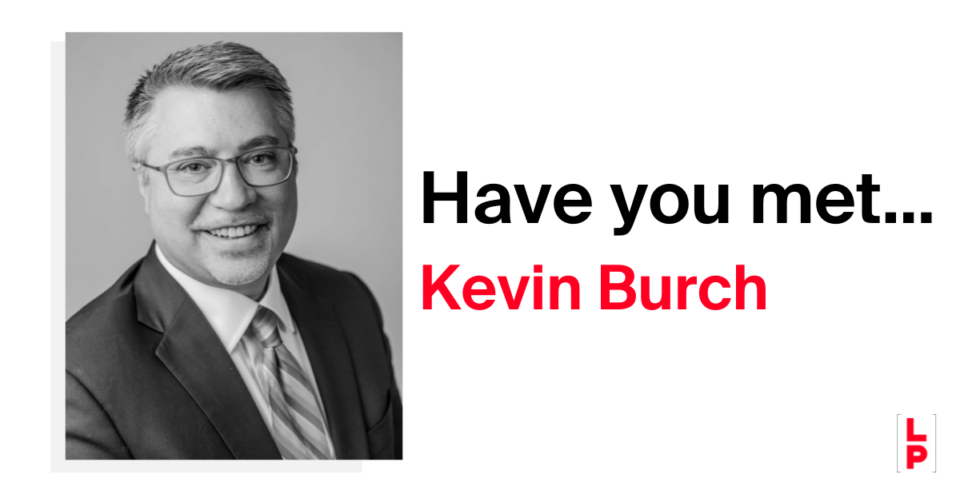 CHICAGO, June 20, 2022 –Levenfeld Pearlstein, LLC (LP) is delighted to announce that Kevin Burch has joined the firm as a Partner in its Employment & Executive Compensation Group.
Burch's practice focuses on advising clients in connection with a wide range of employee benefits and executive compensation issues. He frequently advises clients on employee benefit and executive compensation issues in connection with spin-offs and M&A transactions, and also counsels fiduciaries on ERISA obligations and risk mitigation. He regularly works with both public and private employers to craft executive equity and cash compensation plans, employment agreements, non-qualified deferred compensation arrangements, change-in-control agreements and severance agreements that incentivize employees and help further business goals.
"Kevin's vast knowledge and experience with respect to employee benefits and executive compensation matters will complement the employment-related legal services we provide to our clients, allowing us to continue to provide an unparalleled client experience and effective legal advice," said Laura Friedel, chair of the Employment & Executive Compensation Group.
LP's Employment & Executive Compensation Group has the depth and experience to provide clients with practical advice in today's fast-changing business world. LP's attorneys routinely advise employers on compliance with the full range of federal, state, and local employment laws, and assist companies in implementing sound policies and practices to avoid problems in the future. Additionally, LP represents clients in connection with mergers and acquisitions, executive compensation, and employee benefits. Learn more about LP's Employment & Executive Compensation Group and its capabilities here.
* * * * *
About Levenfeld Pearlstein LLC: Chicago-based Levenfeld Pearlstein, LLC provides legal and business counsel to sophisticated clients across a broad range of corporate, tax, real estate, and litigation matters. LP works with clients to understand the full impact of the law on their businesses and proactively addresses their legal issues so that they can quickly return to doing what they do best. While the firm possesses the resources and depth necessary to manage the most complex matters most efficiently and cost-effectively possible, it truly differentiates itself through its commitment to "The LP Way". Unique among corporate law firms, the LP Way is the firm's model for creating an unparalleled client experience at an exceptional value. Visit our website at www.lplegal.com, and follow us on LinkedIn and on Twitter at @lplegal.
---