What Chicago Community Associations Need to Know About Mayor Lightfoot's Newest Stay-at-Home Advisory
---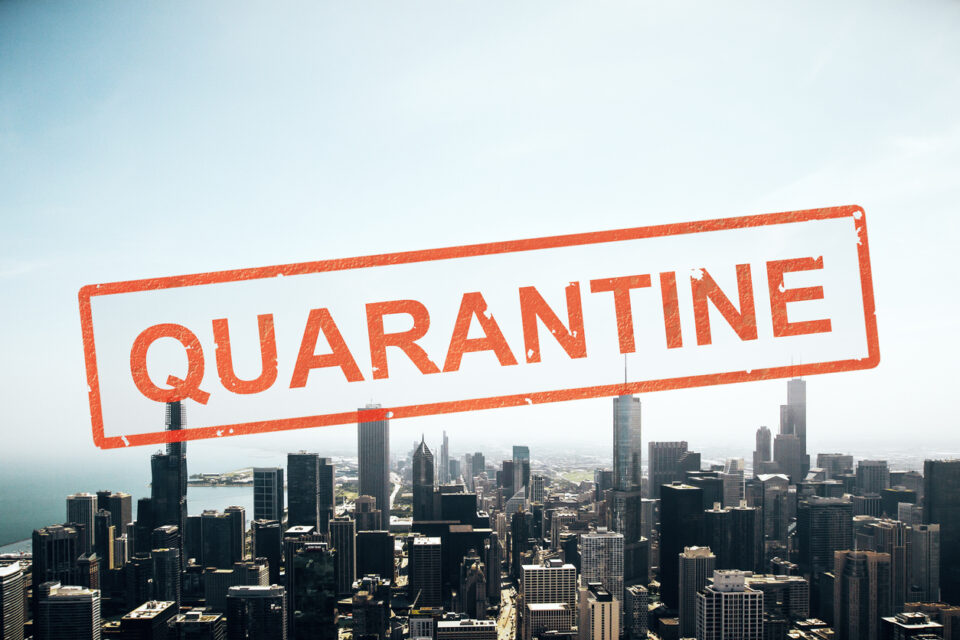 On Thursday, November 12, Mayor Lightfoot issued a Stay-at-Home Advisory ("Advisory") to all Chicago residents due to the rapid increase of COVID-19 cases and hospitalizations in the City of Chicago. Below is a summary of what Chicago community associations need to know about the Advisory.
When Does the Order Take Effect?
The Advisory takes effect at 6:00 a.m. on Monday, November 16.
How Long Does the Advisory Last?
The advisory remains in place for 30 days (i.e. until December 16, 2020) or until the Commissioner of Health "determines a change to the guidance is appropriate."
What Does it Advise?
All Chicago residents are advised to:
Only leave home to go to work, school or for essential needs such as medical care, groceries/food, medicines, or receiving deliveries;
Not have guests in their home, except for essential workers such as home healthcare providers, childcare workers or educators; and
Avoid travel.
Note: All residents who leave home must wear an a face covering/mask and practice social distancing per City of Chicago Executive Order 2020-09.
Does this Advisory Apply to Thanksgiving Celebrations?
Yes. The Advisory expressly states that residents are strongly advised to "cancel traditional Thanksgiving celebrations".
What About Traveling for Thanksgiving?
Per the Advisory, Chicago residents "should avoid all non-essential out of state travel". Anyone traveling to Chicago from a state with a higher case rate than Chicago is directed to quarantine for 14 days (or the duration of their stay in Chicago if shorter than 14 days). Anyone traveling to Chicago from a state with at least 15 average cases per 100k population (up to Chicago's current average daily cases per 100k population rate) is directed to either (a) obtain a negative COVID-19 test result within 72 hours prior to arriving in Chicago; or (b) quarantine for 14 days (or the duration of their stay in Chicago if shorter than 14 days). Note: the City of Chicago Emergency Travel Order remains in effect – click here for LP's summary of the Order.
Are There Limitations on Indoor and Outdoor Meetings and Social Events?
Yes. Indoor and outdoor meetings and social events are limited to 10 individuals.
Where Can I Find the Text of the Stay-at-Home Advisory?
LP is committed to keeping our community association clients updated, informed, and prepared to proactively navigate the Coronavirus pandemic. For questions about handling specific issues related to the Coronavirus in your community association, please contact Howard Dakoff, Patricia O'Connor, Adam Kahn, or Molly Mackey of LP's Community Association Group.
---
Related insights
June 29, 2022
City of Chicago Adopts New "Cooling Ordinance": What Do Chicago Community Associations Need to Know?
Read More
June 21, 2022
Can Condo Associations Rent their Activity Centers and Swimming Pools? Howard Dakoff Joins WGN's 'Chicago Afternoon News' to Discuss Hot Topics Facing Condo Owners and Boards
Read More