Re-Opening Condominium Common Amenities – Phase 4
---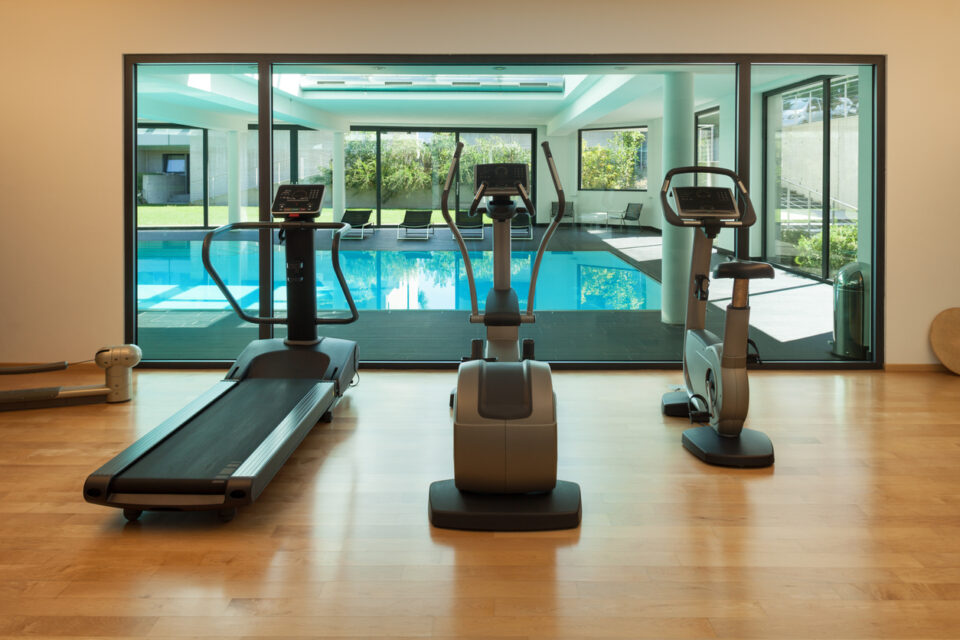 Many condominium associations have been grappling with the issue of when to re-open their amenities such as fitness centers, pools, and sundecks (as applicable) during the ongoing Coronavirus pandemic. While condominium associations are not prohibited from re-opening their amenities, many of our condominium clients have been refraining from doing so up to the present due to potential health and liability risks. However, as we are on the cusp of entering Phase 4 of re-opening here in Illinois, we are seeing many of our clients planning to re-open their amenities with social distancing and sanitizing protocols. How social distancing policies will be enforced should residents ignore them is a different issue that could become problematic.
As we move into Phase 4 of the Governor's re-opening plan (scheduled for June 26, 2020), The City of Chicago recently put out suggested, but not mandatory, guidelines for residential buildings for "Phase IV" (available here) that recommend:
Indoor/Outdoor Amenities. Limiting gatherings in indoor and outdoor common areas to no more than 50 people and no more than 25% of capacity for common indoor areas while ensuring social distancing (page 3);
Face Coverings/Masks. Wearing appropriate face coverings/masks in common areas "with exceptions for people with medical conditions or disabilities that prevent them from safely wearing a face covering (page 4);
Fitness Centers. Operating fitness centers per the City's Phase IV fitness center guidelines (available here) limit capacity to no more than 25% with face coverings worn during indoor fitness activities and social distancing (available here for a list of relevant considerations for re-opening fitness centers); and
Swimming Pools (Indoor and Outdoor). Limiting outdoor pools to 50% of capacity (see page 5 of the Phase IV guidelines for parks and outdoor attractions – available here) but not more than 50 people and indoor pools to 25% of capacity.
The previous recommendations are not mandatory, and the Board may adopt stricter restrictions such as keeping fitness centers, pools, and/or sundecks closed rather than opening them, burdening staff with sanitizing and enforcing social distancing and potential liability for the spread of COVID-19. However, we recognize that some Boards, possibly with pressure from unit owners, prefer to accept more risk and are willing to re-open fitness centers, pools, and/or sundecks.
We also note that the State of Illinois Phase 3 Swimming Facility Guidelines for pools are inconsistent with the City of Chicago Phase 3 and 4 guidelines. Per page 1 of the State Guidelines: "[d]uring Phase 3, swimming facilities licensed by IDPH are not to be opened except for lap swimming, diving, swimming lessons, swim team practices, and therapy pool use." The State Guidelines also include recommended ("should") but not mandatory ("must" or "shall") guidance, including that swimming facility operators "should make employee and customer temperature checks available" and "should make employee and customer temperature checks available." It is our opinion Chicago condominium associations may follow the City of Chicago Phase 4 guidelines as of June 26.
As far as a COVID waiver to use re-opened amenities, we strongly recommend checking with the Association's insurance carrier regarding whether to require residents that sign a COVID waiver and/or post signage that use of the re-opened amenities is at the resident's sole risk before using such a waiver.
Arguably the safest approach (albeit unpopular) is to keep the fitness centers and pools closed a little longer as society is re-opening. Sundecks, being larger open-air spaces, may make more sense for re-opening with restrictions. With phase 4 upon us on June 26, it is increasingly reasonable for the Board to re-open common amenities consistent with City of Chicago Guidelines (at minimum) by implementing frequent and thorough sanitizing protocols and ensuring that the City and CDC recommended guidelines are followed (e.g., implementing social distancing protocols such as rearranging equipment and furniture).
In addition, below is a list of considerations and questions for the Board to consider in deciding whether to re-open the fitness center/ pool and/or sundeck:
Create a Social Distancing Plan.

Limit the number of persons in the space at a time.
Implement a virtual "sign-in"/reservation system to fairly, safely, and effectively manage the traffic flow for the amenity area.

Prepare the Space.

Implement an adequate cleaning regimen under CDC guidelines.
Make sure that appropriate cleaning and disinfecting supplies are available.
Add markers to delineate a safe distance (similar to what is done in grocery stores).
Rearrange and remove furniture and equipment to avoid overcrowding.
Provide hand sanitizer and appropriate disinfecting wipes.

Update Procedures/Protocols.

Evaluate current policies, procedures, and protocols for ways to relax restrictions safely and update accordingly.

Note: Policies may be adopted or modified by board vote; new or modified rules require the formal rule adoption process.

Determine whether to allow non-residents in the space (many condominium associations are temporarily limiting access to common element amenities to residents only)
Monitor applicable CDC guidelines to ensure compliance with the most up-to-date directives.
Obtain appropriate personal protective equipment for staff members.
Factor cost of additional cleaning/sanitizing (staffing, supplies, etc.) into the budget.

Hash Out a Contingency Plan if a Resident (or Staff Member) Tests Positive.

If practicable, keep a record of those who use the space for contact tracing purposes.
Consider closing the area for an appropriate period in the event of a positive test and thoroughly and adequately clean and disinfect the space before re-opening.
Make alternative arrangements in the event of a staffing shortage.

Communicate with Residents and Staff.

Advise residents and staff (if any) of any new or modified procedures and protocols.
Post CDC guidance, Association policies, and reminders as needed. Note: be sure to consult with the Association's insurance carrier regarding coverage and posting signs;
Consider feedback from residents and revise policies, procedures, and protocols as appropriate.
The above list is not exhaustive but is instead intended as a starting point for helping the Board discuss possible re-opening. Understandably, residents are eager for common amenities to re-open; however, Boards should thoughtfully consider precisely when and how to do so and have a plan in place to protect the health and safety of the community. Note: The Coronavirus pandemic is a "moving target," and federal, state, and local guidance continues to evolve.
LP is committed to keeping our community association clients updated, informed, and prepared to navigate the Coronavirus pandemic proactively. For questions about handling specific issues related to the Coronavirus in your community association, please contact Howard Dakoff, Patricia O'Connor, Adam Kahn, or Molly Mackey of LP's Community Association Group.
---
Related insights
June 29, 2022
City of Chicago Adopts New "Cooling Ordinance": What Do Chicago Community Associations Need to Know?
Read More
June 21, 2022
Can Condo Associations Rent their Activity Centers and Swimming Pools? Howard Dakoff Joins WGN's 'Chicago Afternoon News' to Discuss Hot Topics Facing Condo Owners and Boards
Read More