New Proposed City of Chicago Electric Vehicle Charging Ordinance: What Do Chicago Community Associations Need to Know?
---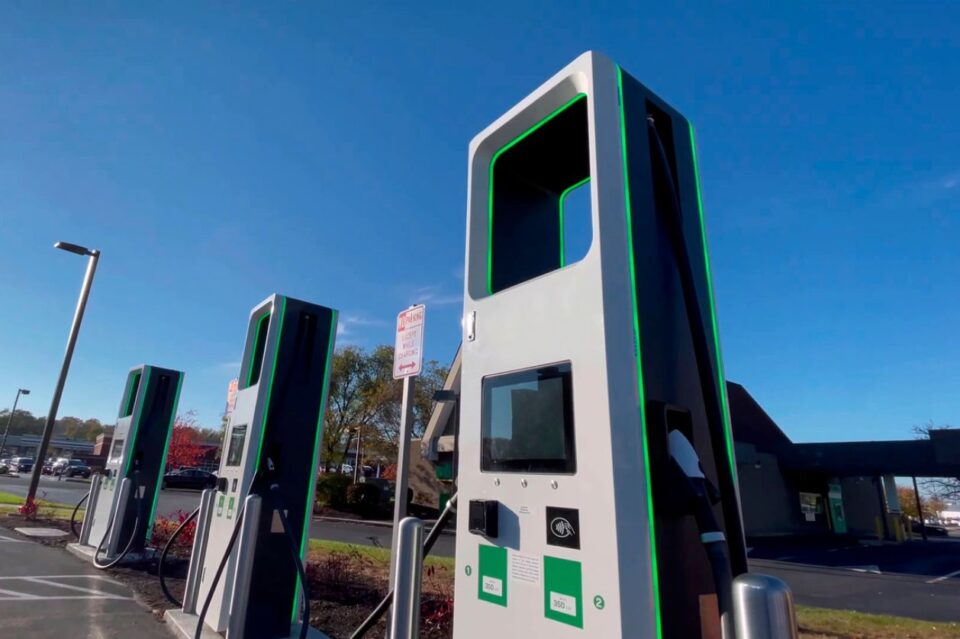 On July 20, 2022, a new ordinance called the "Electric Vehicle Right to Charge Ordinance" was proposed to the Chicago City Council – Committee on Housing and Real Estate. The proposed Ordinance grants unit owners (and tenants) the right to tie into a community association's garage common electrical system to install an electric vehicle (EV) charging station to serve their "exclusive" parking space (i.e., parking unit or limited common element parking space) so long as certain conditions are met. This Ordinance is proposed and has not yet been adopted, but as electric vehicles are becoming more and more common, there is inertia to legislate on this issue and grant unit owners the right to install electric vehicle charging stations in community association garages.
The proposed Ordinance, if adopted in its present form, would impose the following requirements and conditions on installation of EV charging stations by unit owners:
No Unreasonable Restrictions

: "Unreasonable" restrictions on installing EV charging station are void, but "reasonable" restrictions remain enforceable. Notably, the proposed Ordinance does not define "reasonable" or "unreasonable".
Approval Process

: Community associations must approve a unit owner's request to install an EV charging station "in the same manner as an application for approval of an alteration, modification, or improvement to the common elements" and "shall not unreasonably delay approval or denial" of an application". Applications are deemed approved if not denied within 60 days.
Conditions for Approval

: As a condition of approval, a Unit Owner must agree in writing to: (1) "comply with the association's architectural standards or other reasonable conditions"; (2) engage a licensed contractor to complete the installation; (3) within 14 days of approval, provide a certificate of insurance from the contractor naming the Association, its Board and agents as additional insured parties; (4) pay for installation and electricity usage (i.e., submeter or "reasonable calculation of cost" of electricity consumption), but the Association may elect to pay the cost of electricity usage "as an amenity"; and (5) be responsible for damage resulting from the installation, use and removal of the EV charging station.
Required Insurance

: Unit Owners must maintain liability insurance for their EV charging station and supply a certificate of insurance to the Association within 14 days of approval and annually thereafter.
Charging Station Installed in Common Element Area

: Per the proposed Ordinance, if installing an EV charging station adjacent to a parking unit or limited common element parking space is "impossible or unreasonably expensive" (not defined in the proposed Ordinance), "installation of an electric vehicle charging station may be authorized by the association, subject to applicable law" pursuant to a license agreement. (Emphasis added). The Association also may install an EV charging station in a common element area for use by all unit owners and in such instance "shall develop appropriate terms of use" (not defined in the proposed Ordinance).
Installation by Tenants

: The proposed Ordinance also contemplates that tenants have a right to install EV charging stations.
Non-Compliance

: The proposed Ordinance contemplates fines of up to $1,000 plus actual damages for willful violations and includes a "one-sided" attorney's fees provision in favor of prevailing unit owners who sue the Association for enforcement of the Ordinance.
Text of the proposed Ordinance is available here.
As noted above, this Ordinance is proposed and has not yet been adopted; however, many of our community association clients have already granted unit owners the right to install EV charging stations pursuant to a license agreement (recommended), which covers many of the issues noted above as well as other additional recommended and customary terms to protect the Association's interests. We will provide an update in the event the Ordinance (or any other similar ordinance regarding the right to install electric vehicle charging stations in community association garages) is adopted. 
LP is committed to keeping our community association clients informed of, and prepared to proactively and successfully navigate, any changes in the law. For questions regarding the installation of electric vehicle charging stations or other issues facing your condominium or community association, please contact Howard Dakoff, Laura Marinelli, Adam Kahn, or Molly Mackey of LP's Community Association Group.
---