Levenfeld Pearlstein's Accounting and M&A Practices Expands with Addition of Nancy Lieberman
---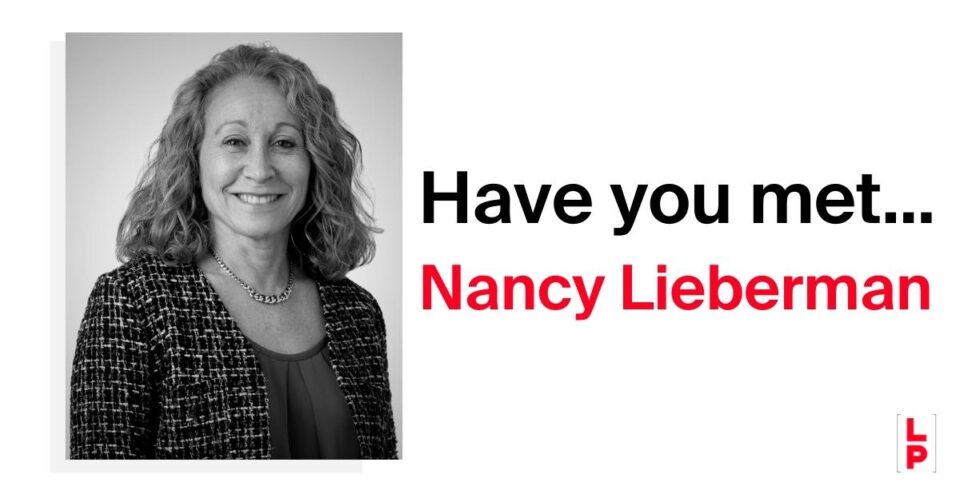 CHICAGO, May 16, 2022 – Levenfeld Pearlstein is delighted to announce that Nancy Lieberman has joined the firm as a Partner in its Corporate Group.
Lieberman's practice focuses on mergers and acquisitions and other corporate transactions. She has extensive industry experience in the accounting industry, though she has represented clients in various other industries, including manufacturing, distribution, franchising, and software. Over the course of her career, she has completed over 100 transactions valued at over $1 billion across several states and in eight countries.
"Nancy is a pillar of the accounting industry legal community and a skilled M&A attorney," said Robert Connolly, chair of the firm's Group. "She will not only be an incredible asset to our accounting firm clients, but to the firm's M&A clients as well."
Prior to joining LP, Nancy was General Counsel at Anchin, Block & Anchin LLP, a leading accounting and advisory firm, and Deputy General Counsel at a top-15 accounting firm. In these roles, she led strategic acquisitions, oversaw litigation and HR matters, and advised on matters ranging from strategic planning and risk management to governance and compliance issues.
The Corporate Group at Levenfeld Pearlstein represents business owners, investors, and organizations ranging from mid-sized, entrepreneur-operated companies to large national and global companies. LP has represented accounting firms in mergers and acquisitions, including in over fifty transactions in the last several years. We have also prepared dozens of accounting firm partnership agreements, and we use this knowledge to guide firms in the preparation of their partnership agreements. In addition, we advise managing partners and HR directors on the management of employees and professionals, including preparation and enforcement of employment agreements and non-competition covenants.
* * * * *
About Levenfeld Pearlstein LLC: Chicago-based Levenfeld Pearlstein, LLC provides legal and business counsel to sophisticated clients across a broad range of corporate, tax, real estate, and litigation matters. LP works with clients to understand the full impact of the law on their businesses and proactively addresses their legal issues so that they can quickly return to doing what they do best. While the firm possesses the resources and depth necessary to manage the most complex matters most efficiently and cost-effectively possible, it truly differentiates itself through its commitment to "The LP Way". Unique among corporate law firms, the LP Way is the firm's model for creating an unparalleled client experience at an exceptional value. Visit our website at www.lplegal.com, and follow us on LinkedIn and on Twitter at @lplegal.
---