LP Named Among Top Workplaces 2022
---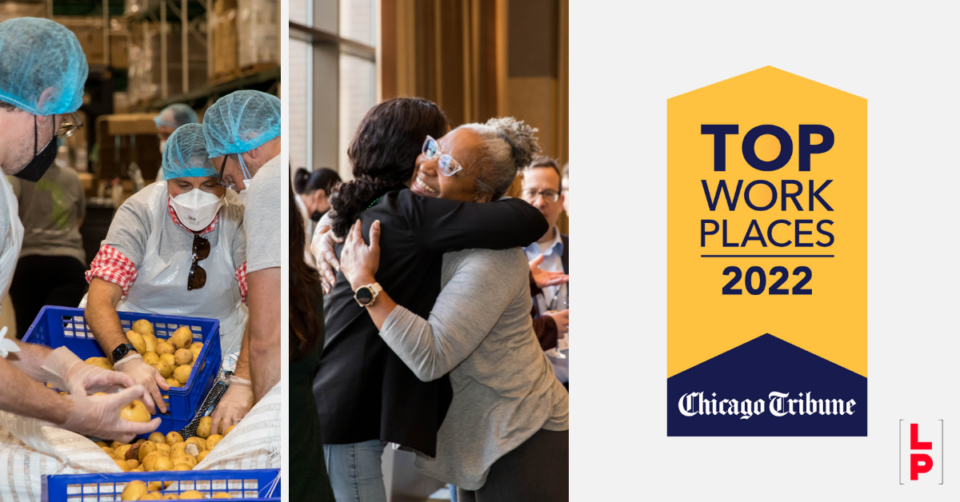 CHICAGO, November 4, 2022 – Levenfeld Pearlstein, LLC (LP) is thrilled to announce that the firm has been named among 2022's Top Workplaces USA.
"A positive workplace isn't something that can be declared, but something that must be built and nurtured at every level of the firm," said Jeffery Hoffenberg, Managing Partner at LP. "We are honored to be recognized for fostering a positive culture that prioritizes the relationships we have with clients and with each other."
Top Workplaces is the nation's most credible employer recognition program. Its employer recognition is based solely on employee feedback captured via a workplace survey.
"As a professional services firm, we have always believed that our people are our greatest assets," said Jeremy Gresham, Chief Executive Officer of LP. "We strive to create a workplace that sees and respects the whole person so we can bring our best selves to the task at hand—which is providing an unsurpassed client experience."
Levenfeld Pearlstein, LLC provides legal and business counsel to sophisticated clients across a broad range of corporate, tax, real estate, estate planning, and litigation matters. LP works with clients to understand the full impact of the law on their businesses and proactively addresses their legal issues so that they can quickly return to doing what they do best. While the firm possesses the resources and depth necessary to manage the most complex matters most efficiently and cost-effectively possible, it truly differentiates itself through its commitment to "The LP Way" – the firm's model for creating an unparalleled client experience at an exceptional value.
Visit our website at www.lplegal.com, and follow us on LinkedIn at @levenfeld-pearlstein.
---
Filed under: Talent
Related insights
October 19, 2022
Feedback Is a Vital Tool of Lifelong Learning—How We've Revamped the Process
Read More