Feedback Is a Vital Tool of Lifelong Learning—How We've Revamped the Process
---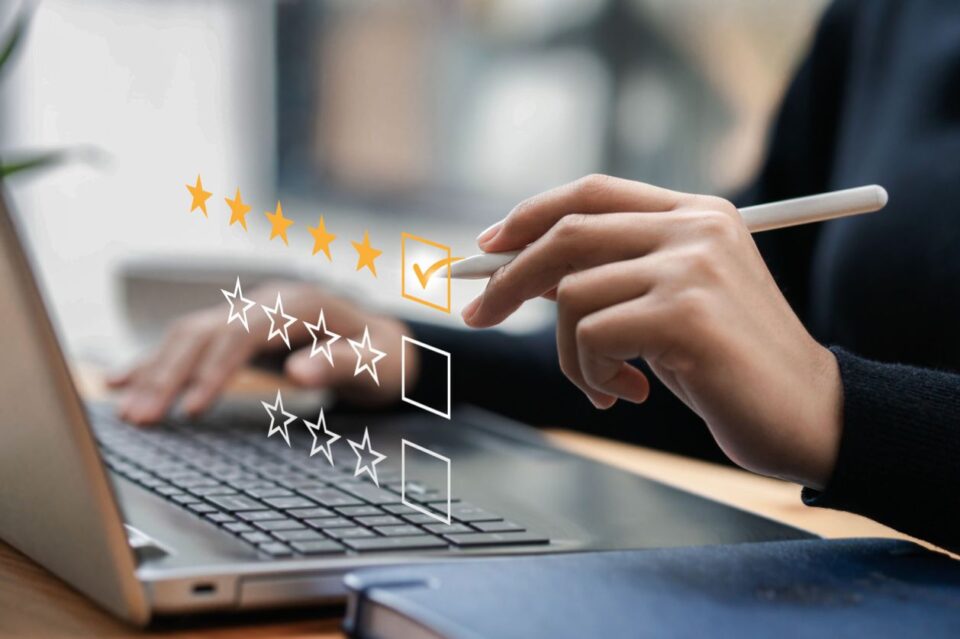 Authors: Kathryn Neumann and Susan Thomas
At LP, we strive to build a culture that fosters a growth mindset and supports lifelong learning. Our emphasis on lifelong learning to provide unparalleled client service means that we support our attorneys and professionals with their professional learning and development, while also taking a growth mindset approach to the systems and processes we have in place to do that.
For example, LP recently transformed its process for giving and receiving feedback via casual "check-ins" and annual reviews to "F2=Feedback + Future" conversations. F2 Conversations are intentional discussions between group leads and their team members to share feedback and discuss future plans and goals. Because the term "check-in" can be confusing and amorphous, F2 provides greater clarity around what will—and will not—be discussed during F2 Conversations so that they can be productive without creating an excessive time commitment for practice group leaders and team managers.
Feedback—both giving and getting feedback—is a cornerstone of a growth mindset and essential to lifelong learning. But as vital as it is, feedback can also be challenging to give and receive. The following are four suggestions for ways to reassess your business's feedback process:
1. Have empathy—for yourself, for others, and for management.
Have empathy if you are revamping your feedback process or engaged in giving or receiving feedback. Compassion for yourself and others can help diffuse feelings of defensiveness and create a more collaborative discussion. Remember that feedback conversations can be uncomfortable for everyone, even when the feedback is positive. Try to understand that you have the same goal—to grow and improve as individuals and as a business organization.
2. Give your leaders the necessary tools.
At the outset of the F2 Conversations, we provided leaders and managers with training and educational resources to assist with the process. In addition, we communicated the reasons for the new feedback process and provided scripts and guides to help facilitate the conversations.
3. Prepare your teams for the new process.
It is helpful to prepare people for feedback sessions or changes to the process. Communicate the changes well in advance of the feedback discussion. Reinforce that the focus is on growth—both for the individual and the business.
4. Provide clarity on the scope and purpose of feedback.
Make sure participants understand the process, scope, and consequences of feedback sessions. For instance, at LP, if feedback is not connected to compensation, make this clear. On the other hand, if feedback is part of a formal promotion process, let employees know this as well.
As a lifelong learning tool, feedback is an ongoing process—not a one-and-done activity. At LP, our revamped feedback process builds relationships, fosters collaboration, and enhances interpersonal understanding.
---
Filed under: Talent
Related insights