LP Adds Top Branding Lawyer to Intellectual Property Group
---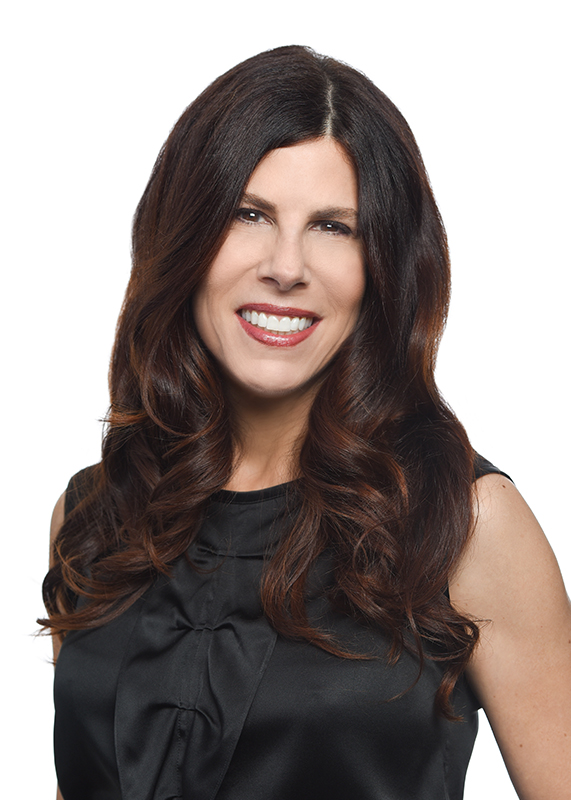 CHICAGO, September 4, 2018 – Levenfeld Pearlstein, LLC (LP) is pleased to announce that Paula Jill Krasny has joined the firm as a partner in its Intellectual Property Group. Krasny has 30 years of experience providing and implementing strategic, practical and cost-effective solutions to businesses seeking to build, protect and monetize global brands and other intellectual property assets.
Having served as a leading IP strategist and trusted advisor to some of the world's leading brands, Krasny has extensive experience working in a variety of industries, including consumer products, apparel, finance, insurance, hospitality, professional services, technology, trade associations and non-profits. Krasny regularly works with multinational, startup and cross-disciplinary teams. She helps clients realize their business objectives by developing and implementing programs to build global trademark portfolios, reduce the risk of infringements and increase the value of intellectual property assets.
"We are thrilled to welcome an international branding expert like Paula into our growing IP team," said Robert A. Romanoff, Chairman and Managing Partner at LP. "I have known Paula since her early days in practice. Her decades of legal achievement are attributable to her tremendous energy, enthusiasm and her total commitment to providing an unparalleled client experience, which is the hallmark of LP."
Krasny regularly assists companies with the documentation, evaluation and negotiation of all intellectual property issues that emerge during commercial transactions, such as mergers and acquisitions, investments and global restructurings. She also helps clients monetize their brands through licensing programs, resolves IP disputes and clears advertising copy.
"I look forward to working with LP's clients, from an array of industries, to ensure that their IP assets are protected and can be leveraged successfully to help grow their businesses," said Krasny. "LP's entrepreneurial spirit, business-minded lawyers, dedication to transparency and commitment to strategic and responsive client service made this a natural fit for me."
Krasny is an international speaker and thought leader and serves on the Board of the Anti-Defamation League (Greater Chicago Upper Midwest Region). In 2011, the ADL recognized Paula as a Woman of Achievement, an honor given to select female executives for their civic contributions.
Previously a partner at Baker McKenzie and McDermott Will & Emery, Krasny joins LP from Culhane Meadows, a cloud-based law firm comprised of former "big law" and in-house attorneys. She earned her J.D. from Northwestern University School of Law and her undergraduate degree from Vassar College.
* * * * *
About Levenfeld Pearlstein LLC: Twice recognized by The National Law Journal as one of the nation's most innovative mid-sized law firms, Chicago-based Levenfeld Pearlstein, LLC provides legal and business counsel to sophisticated clients across a broad range of corporate, tax, real estate, and litigation matters. LP works with clients to understand the full impact of the law on their businesses and proactively addresses their legal issues so that they can quickly return to doing what they do best.
While the firm possesses the resources and depth necessary to manage the most complex matters in the most efficient and cost-effective manner possible, it truly differentiates itself through its commitment to "The LP Way." Unique among corporate law firms, The LP Way is the firm's model for creating an unparalleled client experience at an exceptional value. This is accomplished by complementing outstanding legal work with a commitment to knowing the client; avoiding surprises; moving with speed and quality; and establishing and consistently beating client expectations. These are grounded in the belief that every action should point toward a single goal: making the experience of being an LP client as rewarding as possible.
Visit our website at www.lplegal.com, and follow us on Twitter at @lplegal.
---