Levenfeld Pearlstein Continues to Strengthen Corporate Practice
---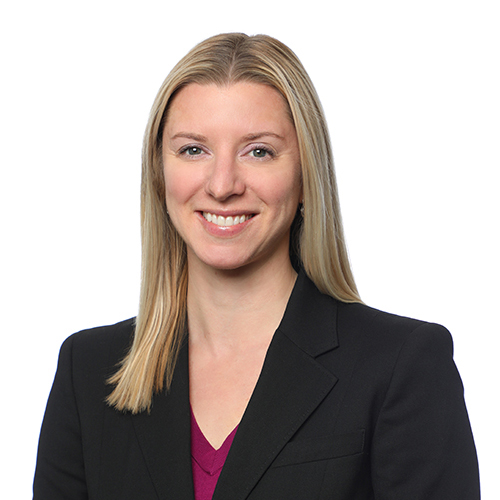 CHICAGO, December 4, 2019 – Levenfeld Pearlstein (LP) is pleased to announce that Emily Watson has joined the firm as a partner in its Corporate Practice Group. She focuses her practice on domestic and cross-border mergers and acquisitions, private equity and general corporate matters.
Watson represents many private equity sponsors, closely held businesses, entrepreneurs, investors and management teams. She helps her clients structure and execute acquisitions, divestitures, joint ventures, control and growth equity financings, non-control and co-investments, leveraged buyouts and other complex commercial transactions. Watson routinely serves as primary counsel for her private equity clients and their portfolio companies to help them achieve their strategic and commercial objectives, including with respect to executive employment and employee equity incentive plan arrangements. Her diverse client base spans a range of industries, including healthcare, business services, insurance, manufacturing and distribution. Watson has a unique ability to pinpoint and resolve the thorniest issues involved in complex transactional matters in a way that complements her clients' overarching strategic and commercial goals.
In addition to Watson, Brandon Kaster has joined the firm's Corporate Group as an associate. Kaster represents businesses of all sizes in mergers and acquisitions transactions, securities, corporate governance and general
corporate law. He advises his clients on legal issues encountered throughout the entirety of a business's life cycle, including corporate formation, governance and contract negotiation.
"We are happy to welcome Emily and Brandon to our practice," said David Solomon, chair of the Corporate Group. "At LP, we pride ourselves on providing unparalleled advice, innovative solutions and a commitment to a client-first mindset. The addition of these skilled and compassionate attorneys further enhances our ability to best serve our clients. I look forward to seeing the value they will bring."
About the Corporate Group: The Corporate Group represents business organizations ranging from mid-sized, entrepreneur-operated companies to large national and global companies. Our lawyers provide day-to-day general counseling to help clients understand and solve complex legal, tax, and business issues at every stage of representation. Our attorneys understand the need for responsive counseling, quality representation, and practical solutions to legal, tax, and business concerns. Our ability to effectively manage the legal concerns that arise in any business depends upon our adherence to providing timely, focused, and effective solutions. We strive to understand your business and risk thresholds so we can be an active participant in satisfying your legal needs and, when possible, anticipate those needs as part of our role as legal counselor.
* * * * *
About Levenfeld Pearlstein LLC: Twice recognized by The National Law Journal as one of the nation's most innovative mid-sized law firms, Chicago-based Levenfeld Pearlstein, LLC provides legal and business counsel to sophisticated clients across a broad range of community association, corporate, tax, real estate, and litigation matters. LP works with clients to understand the full impact of the law on their businesses and proactively addresses their legal issues so that they can quickly return to doing what they do best.
While the firm possesses the resources and depth necessary to manage the most complex matters in the most efficient and cost-effective manner possible, it truly differentiates itself through its commitment to "The LP Way." Unique among corporate law firms, The LP Way is the firm's model for creating an unparalleled client experience at an exceptional value. This is accomplished by complementing outstanding legal work with a commitment to knowing the client; avoiding surprises; moving with speed and quality; and establishing and consistently beating client expectations. All of these grounded in the belief that every action should point toward a single goal: making the experience of being an LP client as rewarding as possible.
Visit our website at www.lplegal.com, and follow us on Twitter at @lplegal.
---