Jeremy Gresham Named Chief Executive Officer of Levenfeld Pearlstein
---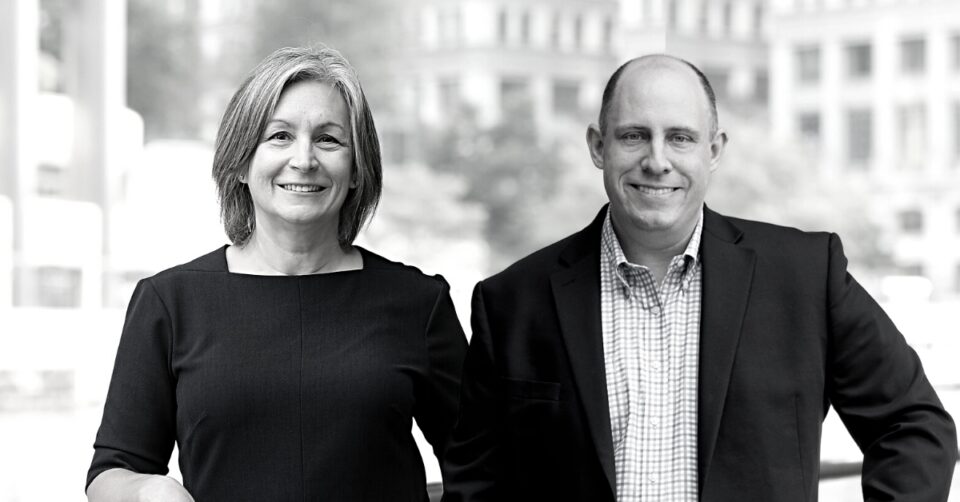 CHICAGO, February 1, 2022 – Levenfeld Pearlstein, LLC (LP) has named Jeremy Gresham its new Chief Executive Officer, effective February 1, 2022. Gresham succeeds Angela Sebastian, who has been with the firm since its founding year in 1999.
"Jeremy has been an integral part of the firm for several years," said Robert A. Romanoff, Chairman and Managing Partner of LP. "His deep knowledge of the industry, as well as the culture we intentionally cultivate at LP, will be invaluable as we transition to the next generation of firm leadership and continue to prioritize the client experience."
Gresham has been with LP since 2015, including serving most recently as LP's Chief Financial Officer. In that time, he led LP's accounting and finance department first through a sustained period of significant firm growth, developing and implementing new procedures and strategies to help LP adapt to and capitalize on its growth while continuing to deliver a consistent and unparalleled client experience. In addition, Gresham led LP through the challenging financial landscape due to the COVID-19 pandemic with a calm demeanor and understanding of the need to pivot quickly to adapt to the future of work. As CEO, he will continue to foster the firm's entrepreneurial spirit and business-centered approach to law firm management. LP will continue to set the standard on his watch.
Gresham succeeds Angela Sebastian, who has been with the firm since its inception in 1999. She was the chief architect of the firm's innovative client experience strategy, The LP Way™, and has been responsible for the strategic development and execution of the firm-wide business plan. She also helped shape the firm's bold and intentional approach to leadership development, succession planning, and corporate social responsibility. In addition, Sebastian spearheaded partner, client, and operational effectiveness surveys, which have become a hallmark of LP.
"Angie's pioneering approach to law firm management has not only had a positive impact on the firm and our clients, but on the legal industry as a whole," said Gresham. "The impact of her mentorship is far-reaching, and I am profoundly grateful for her guidance and support as I transition into this new role."
The transition to a new CEO is part of a broader business succession plan. Leadership transitions are a part of LP's deliberate succession planning protocol, designed to provide opportunities for different individuals at the firm to serve in leadership roles. Since its early days, LP's leadership has cultivated leaders through a formal training program. Its successful implementation continues to create future leaders with skills that build upon their predecessors. Most recently, Lauren Wolven, David Solomon, and Jeffery Hoffenberg were appointed to the firm's Executive Committee in July 2021.
* * * * * *
About Levenfeld Pearlstein LLC: Chicago-based Levenfeld Pearlstein, LLC provides legal and business counsel to sophisticated clients across a broad range of corporate, tax, real estate, estate planning, and litigation matters. LP works with clients to understand the full impact of the law on their businesses and proactively addresses their legal issues so that they can quickly return to doing what they do best.
While the firm possesses the resources and depth necessary to manage the most complex matters most efficiently and cost-effectively possible, it truly differentiates itself through its commitment to "The LP Way" – the firm's model for creating an unparalleled client experience at an exceptional value.
Visit our website at www.lplegal.com, and follow us on LinkedIn at @levenfeld-pearlstein.
---