Your Daily Three: May 8
---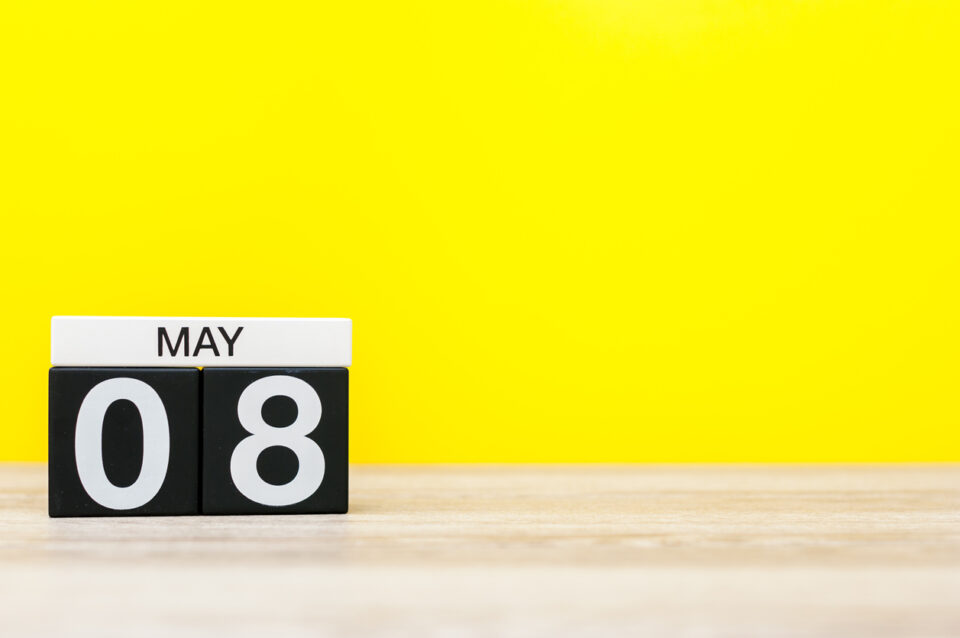 We are sharing again today some questions that we received from clients and how we are responding.
Thank you for following along and have a nice weekend.
Q1: "I have an essential business but all office employees have been home since March 10th. I want to bring people back to work slowly when it is safe to do so. I'd like to start with those that are willing, younger and healthy then gradually move to older employees and finally to those at higher risk. I am also putting pregnant employees in the high-risk category. How do I have an honest conversation with people about their health or medical conditions without violating any applicable privacy laws?" Answered by Peter F. Donati
That's a very good question. You are not the only employer struggling with how to protect the health and safety of your employees while at the same time respecting their legal right to privacy. Unfortunately, you can't stage your employees' return to work in that fashion. The American with Disabilities Act (ADA) raises these restrictions (interpreted by the EEOC) and prohibits "disability-related inquiries" subject to certain exceptions. (HIPAA generally does not apply to employers, although some employers may be subject to HIPAA if they have a self-insured health plan, or are otherwise a covered entity). Although EEOC guidance suggests that, in some cases, a pandemic may create a situation whereby employers can ask employees whether they are at a higher risk as a result of a preexisting condition, it has not yet clarified whether employers can do so during the current COVID-19 pandemic. There are substantial risks to categorizing your workforce by age and disability and taking employment actions based on such categories. Your employment actions may constitute prohibited discrimination. Accordingly, and in the absence of authorization by the EEOC to make inquiries about an employee's underlying conditions, we are recommending against making these inquiries. See our latest post on the EEOC guidance on this legal issue.
That said, you can ask your employees to volunteer to begin working from the worksite based on their comfort level. You can also inform employees about who the CDC says are at a higher risk and encourage them to voluntarily disclose if they are at higher risk so that they can be provided accommodations to reduce their exposure. If there are too many or too few volunteers, individuals must be selected to return to work based on neutral criteria. Accommodations could involve working from home, reassignment, or staggering attendance in the office to minimize exposure.  Basically, give your employees all the information they need to evaluate their own risk factors. Make sure they understand that they don't have to tell you anything but, at the same time, impress upon them the fact that you are trying to make the work environment as safe as possible for everyone.
Q2:  "I am an independent contractor who is out of work, am I eligible for unemployment benefits?" Answered by Becky Canary-King
Earlier this week, the Illinois Department of Employment Security (IDES) released new instructions for 1099 workers who have lost work due to COVID-19. The new Pandemic Unemployment Assistance (PUA) program provides 100% federally-funded unemployment benefits for individuals who are unemployed for specified COVID-19-related reasons and are not eligible for the state's regular unemployment insurance program. Workers, including independent contractors, who believe they may qualify for new federal benefits under PUA must first apply for regular unemployment insurance before applying for benefits under PUA. The new PUA application portal is set to open on May 11.
Q3: "I am ready to buy property again. I have cash and an interested lender. How do I protect myself if my lender walks at the last minute?" – Answered by Michael J. Tuchman
The question prompts one to think of financing contingencies, which have been largely absent from the commercial real estate market for many years. In the COVID world, we have seen sellers accept financing contingencies, in some cases, right through the date of closing. Many of our selling clients recognize that there are not that many buyers in the market right now, and if a buyer and lender are credible and the desired level of financing is modest, this may be a risk worth taking. From the buyer's perspective, a financing contingency that expires before the closing date does not mitigate the risk that a lender will walk at the last minute. To mitigate this risk for buyers, we have been using a lender "failure to fund" provision as part of a broader COVID contingency that also includes other impediments to closing, such as an inability of the title company to perform or a major tenant failing to pay rent before closing. Jeff Hoffenberg chair of LP's Real Estate Group  shared "a lender failure to fund contingency should be more palatable to a seller than a general financing contingency that runs through the date of closing. For buyers with both capital and appetite, there are creative ways to mitigate COVID-related risks to get deals done."
For more resources and LP's response to COVID-19, visit this webpage.
---