Russell Shapiro in Accounting Today's Top 100 Most Influential People in Accounting
---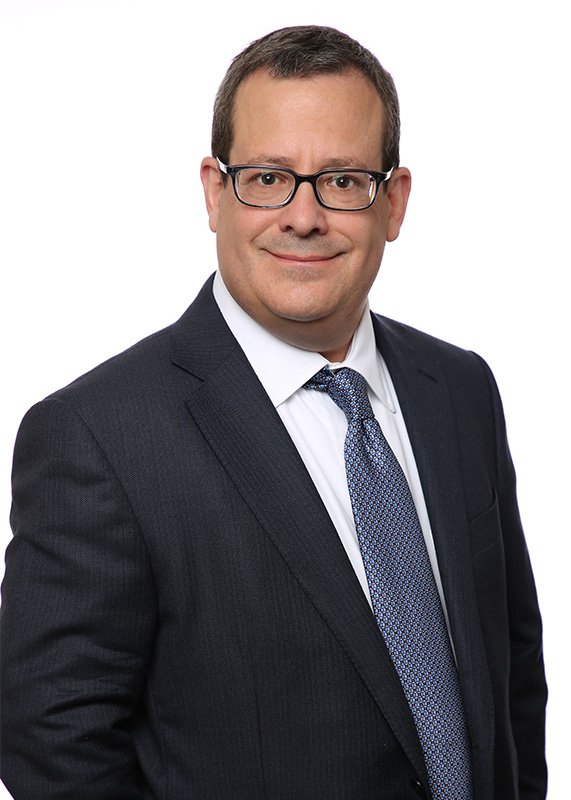 CHICAGO, September 13, 2018 – Levenfeld Pearlstein, LLC (LP) congratulates Partner Russell Shapiro for his recognition by Accounting Today magazine as among the "Top 100 Most Influential People in Accounting" for the second consecutive year. On this annual list are the hand-picked leading individuals who have the biggest impact on the current state and the future direction of the profession. Accounting Today editors profile a wide range of figures who wield influence over the profession, from firm managing partners to state and federal regulators, thought leaders, academics, consultants, grassroots activists, and more. The full 2018 list is available here.
"We are tremendously proud that Russell has been recognized on this impressive list for the second year in a row," said LP Chairman & Managing Partner, Robert A. Romanoff. "He maintains the unique ability to pioneer solutions to address any client's needs. In his practice group, at the firm and in the industry, he continues to exude exceptional leadership and we are grateful to have him as a team member and friend."
Shapiro is one of the foremost accounting firm M&A attorneys in the nation. A certified public accountant with over 25 years of experience as a corporate attorney, he assists accounting firms with mergers and acquisitions, partnership agreements and other complex matters. In the last several years, he has worked on numerous high-profile accounting firm mergers, including: UHY Texas and BDO; SS&G and BDO; Wolf & Co. and BKD; AGH, LLC and Carr, Riggs & Ingram; Pender Newkirk and Warren Averett; Peterson Sullivan and Clothier & Head; Frost Ruttenberg and Marcum; Arnett Foster and Carbis Walker; and Smith & Gesteland and BDO, to name a few.
Shapiro possesses in-depth industry insight, bringing his considerable knowledge of accounting firms' diverse business objectives to bear in every transaction. He listens carefully to his clients' business goals, works collaboratively with his clients to develop innovative solutions and always designs transactions to meet strategic client goals. He has been a speaker at national and international conferences and authored numerous articles on accounting firm mergers, firm partnership agreements, restrictive covenants, and more.
Shapiro is a Partner in LP's Corporate & Securities Practice Group and plays a role in charting the firm's future and ensuring its commitment to client satisfaction through his membership on LP's Executive Committee. He earned his B.S. from University of Illinois and his J.D. from the University of Pennsylvania Law School.
* * * * *
About Levenfeld Pearlstein LLC: Twice recognized by The National Law Journal as one of the nation's most innovative mid-sized law firms, Chicago-based Levenfeld Pearlstein, LLC provides legal and business counsel to sophisticated clients across a broad range of corporate, tax, real estate and litigation matters. LP works with clients to understand the full impact of the law on their businesses and proactively addresses their legal issues so that they can quickly return to doing what they do best.
While the firm possesses the resources and depth necessary to manage the most complex matters in the most efficient and cost-effective manner possible, it truly differentiates itself through its commitment to "The LP Way." Unique among corporate law firms, the LP Way is the firm's model for creating an unparalleled client experience at an exceptional value. This is accomplished by complementing outstanding legal work with a commitment to knowing the client; avoiding surprises; moving with speed and quality; and establishing and consistently beating client expectations. All of these grounded in the belief that every action should point toward a single goal: making the experience of being an LP client as rewarding as possible.
Visit our website at www.lplegal.com, and follow us on Twitter at @lplegal.
---