Q: "What can condo associations do to stop large gatherings?"
---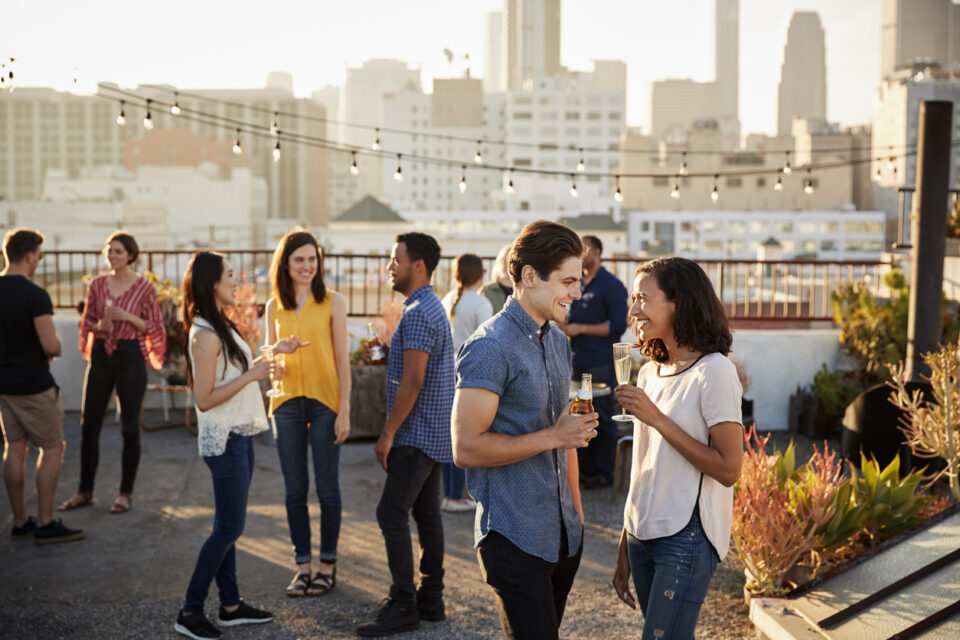 Answered by Adam Kahn
Large gatherings in condo buildings are problematic because they pose a potential risk of spreading coronavirus. Mayor Lightfoot has sought to address this issue for Chicago condominiums by imposing an additional restriction effective at 12:01 a.m. on Friday, July 24, 2020, that "Residential property managers will be asked to limit guest entry to five per unit to avoid indoor gatherings and parties." (link here). While enforcement of this new restriction may prove difficult, linked is a list of practical strategies for limiting large gatherings in condo buildings:
Adopt Temporary Policies or Rules to Limit Guests. Temporary policies or rules can be adopted by the condo board to restrict the number of guests permitted in a unit and in any common element amenities such as sun decks. Condo boards can adopt a policy via board vote at a board meeting. Adopting a rule requires a few extra steps (a unit owner's meeting to discuss the proposed rule, which requires 10-30 days written notice and formal vote at a board meeting to adopt the rule after the unit owner's meeting).
Limit Gatherings in Common Element Amenities. Temporarily close or limit the number of persons in common element gathering spaces such as hospitality or party rooms. We recommend requiring that common element gathering spaces be reserved in advance to help limit traffic. Click here for relevant considerations and recommendations for reopening common element amenities during Phase IV.
Notify Residents of Restrictions. The board or management (if professionally managed) should circulate correspondence to all residents and post signs regarding any temporary policies or rules and the directive from Mayor Lightfoot (for Chicago condominiums).
Send Reminders, as Needed. Verbal or written reminders from the board or management (if any), as needed, are recommended to ensure compliance.
Document Violations. Any violation of temporary policies or rules limiting guests should be documented in written complaints submitted to the board or management to determine the appropriate next step.
Remedies for Enforcement. The board may seek to impose available remedies under applicable law and the governing documents such as fines or injunctive action. The association's legal counsel should be contacted to determine appropriate next steps and available remedies for violations.
---
Related insights
June 29, 2022
City of Chicago Adopts New "Cooling Ordinance": What Do Chicago Community Associations Need to Know?
Read More
June 21, 2022
Can Condo Associations Rent their Activity Centers and Swimming Pools? Howard Dakoff Joins WGN's 'Chicago Afternoon News' to Discuss Hot Topics Facing Condo Owners and Boards
Read More