Partner Elizabeth "Lisa" Vandesteeg Rejoins Levenfeld Pearlstein's Financial Services & Restructuring Group
---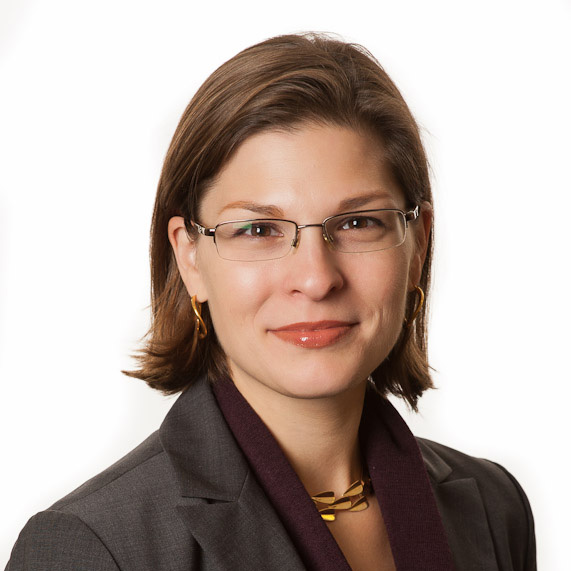 CHICAGO, November 2, 2020 – Levenfeld Pearlstein is pleased to announce that Lisa Vandesteeg has rejoined the firm as a Partner in its Financial Services & Restructuring Group.
Vandesteeg focuses on identifying risk exposure and mitigating liability for clients, with a concentration in the areas of bankruptcy, creditors' rights, commercial litigation, and data security and privacy. She represents secured creditors, debtors, unsecured creditors, creditors' committees, landlords, and shareholders in bankruptcy courts throughout U.S., as well as representing clients in civil litigation in federal and state courts.
"We are thrilled to be welcoming Lisa back to the firm and the practice group," said William Schwartz, Chair of the firm's Financial Services & Restructuring Group. "Not only is she a joy to work with, but she is a talented litigator, a skillful bankruptcy attorney, and a champion for women in the legal profession."
Vandesteeg's passion is helping clients identify and resolve potential problems related to creditors' rights, troubled companies, bankruptcy and workouts, and business disputes. She strives to resolve disputes without litigation, but when necessary, she will litigate cases logically and efficiently. She prioritizes client communication and an ongoing understanding of the clients' objectives and what "success" in a particular case looks like so she can create a customized plan of action.
Vandesteeg is also qualified as a Certified Information Privacy Professional for the U.S. Private Sector by the International Association of Privacy Professionals, the world's largest information privacy organization. She advises clients on cybersecurity and privacy compliance and regulatory issues. She also guides clients in developing and implementing information security programs that are reasonable and appropriate for their specific business needs and risks, as well as advising them in responding to data breaches. Vandesteeg joins LP from Sugar Felsenthal Grais & Helsinger LLP, where she was a partner and member of the firm's Executive Committee.
In addition to her robust legal practice, Vandesteeg is also on the Board of Directors of Chicago Run, an organization that promotes the health and wellness of Chicago children through innovative, engaging, and sustainable youth running programs.
LP's Financial Services & Restructuring Group has extensive experience in commercial lending practice for both lenders and borrowers, including commercial lending, asset-based lending, and real estate lending, as well as all aspects of restructuring, whether in court or out of court, including representation of troubled companies, secured lenders, unsecured creditors, buyers of assets, creditor committees and fiduciaries.
* * * * *
About Levenfeld Pearlstein LLC: Twice recognized by The National Law Journal as one of the nation's most innovative mid-sized law firms, Chicago-based Levenfeld Pearlstein, LLC provides legal and business counsel to sophisticated clients across a broad range of corporate, tax, real estate, and litigation matters. LP works with clients to understand the full impact of the law on their businesses and proactively addresses their legal issues so that they can quickly return to doing what they do best.
While the firm possesses the resources and depth necessary to manage the most complex matters most efficiently and cost-effectively possible, it truly differentiates itself through its commitment to "The LP Way". Unique among corporate law firms, the LP Way is the firm's model for creating an unparalleled client experience at an exceptional value. This is accomplished by complementing outstanding legal work with a commitment to knowing the client; avoiding surprises; moving with speed and quality; and establishing and consistently beating client expectations. These are grounded in the belief that every action should point toward a single goal: making the experience of being an LP client as rewarding as possible.
Visit our website at www.lplegal.com, and follow us on Twitter at @lplegal.
---