Masking Requirements in the Workplace: What Employers Should Consider
---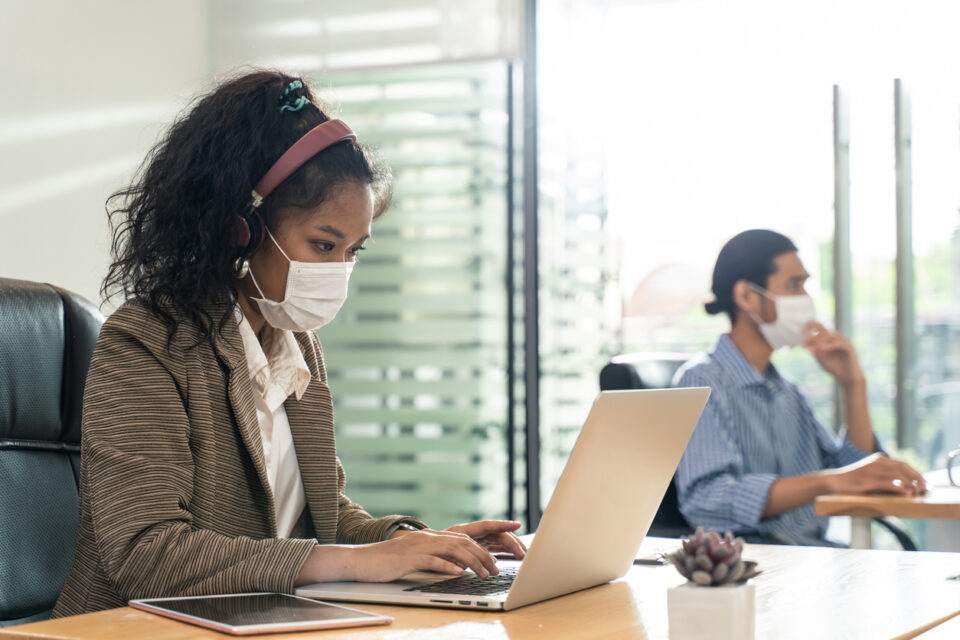 The CDC has lifted mask requirements for vaccinated individuals, what does that mean for employers?
Earlier this month, the CDC issued new guidance that Fully Vaccinated individuals can resume activities without wearing a mask or social distancing, except where required by state or local guidelines. Illinois and Chicago subsequently issued new orders affirming that individuals who are Fully Vaccinated are not required to wear a mask. "Fully Vaccinated" means:
2 weeks after their second dose in a 2-dose series, such as the Pfizer or Moderna vaccines, or

2 weeks after a single-dose vaccine, such as Johnson & Johnson's Janssen vaccine
Options for Employees
Given these recent changes, Illinois employers now have a choice: to change their workplace rules to allow Fully Vaccinated individuals to go "maskless," or they can keep current masking requirements in place (either temporarily or for a longer period). Of course, employers with employees outside Illinois need to check state and local requirements for the locations where they have employees.
Employers who wish to allow Fully Vaccinated employees to not wear a mask in the workplace are required to confirm that an employee is, in fact, Fully Vaccinated, prior to allowing them to go maskless. This can be accomplished by requiring employees to present proof of vaccination or by requiring that employees certify that they are Fully Vaccinated. As a reminder, the information provided to confirm vaccination status needs to be treated as confidential medical information.
Because of issues around confidentiality, we recommend that employers who are not mandating that employees be vaccinated make clear that while Fully Vaccinated individuals may request to go maskless by submitting the requested documentation, it is their choice. In other words, regardless of vaccination status, employees will be required to wear a mask unless they request to go maskless and provide the required documentation.
Employers should also be aware that the Chicago ordinance that allows Fully Vaccinated employees to go maskless also requires that employers have all employees who are reporting to the workplace to self-certify each day or shift that they are free of COVID-19 symptoms.
Options for Members of the Public
Under these new Illinois standards, employers also have the obligation to "seek to ensure" that customers who are not Fully Vaccinated wear a mask. It's not clear from the Governor's order whether this means that employers are required to independently confirm vaccination status prior to allowing a customer or visitor to be maskless in the workplace. Currently, large restaurants and retailers have taken different approaches to public masking requirements, but the fact remains that employers' general duty to maintain a safe workplace continues to apply and should be considered before changing customer mask requirements.
Looking Forward
Illinois Governor J.B. Pritzker announced that Illinois plans to fully reopen and enter Phase 5 of its COVID plan on June 11, "barring any significant reversals in our key COVID-19 statewide indicators." Governor Pritzker has indicated that Illinois will continue following the CDC's masking guidelines in Phase 5.
---