Levenfeld Pearlstein's Real Estate Practice Expands with the Addition of Construction Lawyer Suzanne Karbarz Rovner
---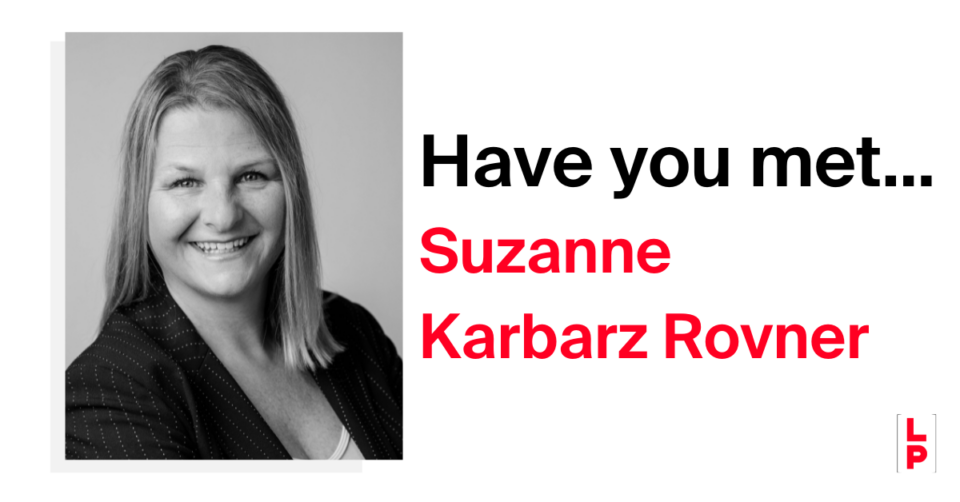 CHICAGO, October 10, 2022 – Levenfeld Pearlstein is delighted to announce that Suzanne Karbarz Rovner has joined the firm as a Partner in its Real Estate Group.
Rovner's practice focuses on all aspects of construction law, including advising clients on effective strategies for project execution, drafting and negotiating contracts, and enforcing contractual rights and obligations. Rovner represents owners, developers, contractors, subcontractors, architects, and engineers in construction projects throughout the country. She also prosecutes and defends construction-related claims, including mechanics lien disputes, litigation, and alternative dispute resolution.
"Suzanne's experience and knowledge solidify and expand LP's ability to provide construction-focused legal counsel not only to our real estate clients but the firm's corporate clients as well," said Eric Fuglsang, chair of LP's Real Estate Group.
In addition to her active legal practice, Rovner is a frequent writer and speaker on issues related to construction law. She also supports non-profit educational organizations and provides pro bono services relating to immigration matters. She serves on the board of directors of the Mary Crane Center, a 100-year-old non-profit dedicated to early childhood education, and Friends of Lincoln Park High School, a non-profit organization supporting public education.
Rovner earned her J.D., with honors, from George Washington University Law School and her B.A. from University of Illinois at Urbana-Champaign. Prior to joining LP, she was of counsel to the global law firm DLA Piper.
The addition of Rovner is part of the intentional and strategic expansion of LP's Real Estate Group. The Real Estate Group has expanded significantly in the past year with partners Blake Hanson, Casey Koppelman, Rasha Gad, and Kelly Booker joining the firm.
LP's Real Estate Group has a successful track record in all major types of real estate transactions, across a diverse set of commercial property types. This includes acquisitions and dispositions, joint ventures, real estate development, real estate tax structuring, commercial leasing, and debt and equity financing. The group is made up of more than just intelligent and experienced lawyers. Our success is the result of the hard work, dedication and insight that comes from taking on the issues facing LP's clients as if they were our own. We pride ourselves on being thoughtful business advisors and efficient deal managers.
* * * * *
About Levenfeld Pearlstein LLC: Chicago-based Levenfeld Pearlstein, LLC provides legal and business counsel to sophisticated clients across a broad range of corporate, tax, real estate, and litigation matters. LP works with clients to understand the full impact of the law on their businesses and proactively addresses their legal issues so that they can quickly return to doing what they do best. While the firm possesses the resources and depth necessary to manage the most complex matters most efficiently and cost-effectively possible, it truly differentiates itself through its commitment to "The LP Way". Unique among corporate law firms, the LP Way is the firm's model for creating an unparalleled client experience at an exceptional value. Visit our website at www.lplegal.com, and follow us on LinkedIn and on Twitter at @lplegal.
---