LP Expands Nationwide Commercial Leasing Capabilities with Partner Eric Fuglsang
---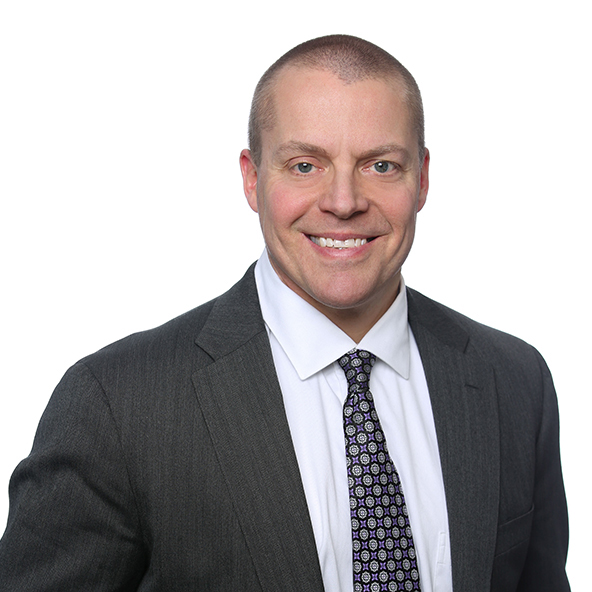 CHICAGO, March 4, 2019 – Levenfeld Pearlstein LLC (LP) is pleased to announce that Eric J. Fuglsang has joined the firm as a partner in its Commercial Leasing Real Estate group. He focuses his practice in commercial leasing, real estate finance, acquisitions, dispositions and development.
"We're continuing to build on our strong reputation in the leasing and real estate market," said Brian Kozminski, Real Estate Partner at LP. "Eric has dedicated his career to helping clients in all aspects of commercial leasing. His extensive experience in this area will complement our practice's capabilities."
Jeffery Hoffenberg, a partner and chair of the firm's Real Estate Practice Group, adds, "At LP, we are thoughtful business advisors and strategic deal managers as much as we are lawyers. Eric brings this same perspective and demonstrates keen ability to drive results for his clients."
Fuglsang represents a diverse group of clients including corporate, commercial, governmental, and not-for-profit clients in all facets of commercial leasing, asset management and real estate finance. This includes project development involving office, industrial, warehouse, medical, retail, and multifamily assets across the country. His depth of experience includes the leasing of pre-construction commercial office, industrial, warehouse, and medical office projects, the preparation and negotiation of pre-construction lease forms, and the leasing and licensing of consolidated rental car and air freight cargo facilities at several local airports. Additionally, Fuglsang regularly represents landlords and tenants in a wide variety of leasing transactions, including high-profile anchor tenant, pre-construction, and redevelopment transactions.
Fuglsang was individually ranked in Chambers USA in 2018 and has earned numerous other awards for excellence in the Real Estate industry.
About the Real Estate Group: LP's Real Estate Group is made up of more than just intelligent and experienced lawyers. Our success is the result of the hard work, dedication and insight that comes from taking on the issues facing our clients as if they were our own. We pride ourselves on being thoughtful business advisors and efficient deal managers, and we believe those qualities separate the good lawyers from the great ones.
The Real Estate Group has earned recognition by Chambers & Partners (the leading reference for the best law firms) for being client-focused, cost-effective, and experienced. We are especially proud that those rankings are based primarily on client feedback, because our clients' experiences are the true gauge of our achievement. Midwest Real Estate News also has named LP's Real Estate Group the Midwest's No. 1 real estate practice on two occasions.
* * * * *
About Levenfeld Pearlstein LLC: Twice recognized by The National Law Journal as one of the nation's most innovative mid-sized law firms, Chicago-based Levenfeld Pearlstein, LLC provides legal and business counsel to sophisticated clients across a broad range of community association, corporate, tax, real estate, and litigation matters. LP works with clients to understand the full impact of the law on their businesses and proactively addresses their legal issues so that they can quickly return to doing what they do best.
While the firm possesses the resources and depth necessary to manage the most complex matters in the most efficient and cost-effective manner possible, it truly differentiates itself through its commitment to "The LP Way." Unique among corporate law firms, the LP Way is the firm's model for creating an unparalleled client experience at an exceptional value. This is accomplished by complementing outstanding legal work with a commitment to knowing the client; avoiding surprises; moving with speed and quality; and establishing and consistently beating client expectations. All of these grounded in the belief that every action should point toward a single goal: making the experience of being an LP client as rewarding as possible.
Visit our website at www.lplegal.com, and follow us on Twitter at @lplegal.
---