Levenfeld Pearlstein's Financial Services & Restructuring Practice Expands with addition of Partner Jack O'Connor
---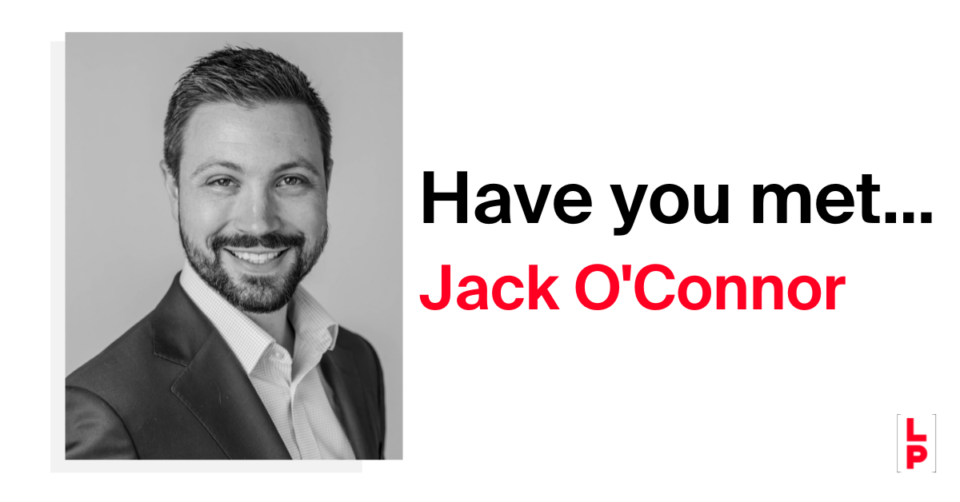 CHICAGO, July 27, 2022 –Levenfeld Pearlstein, LLC (LP) is pleased to announce that Jack O'Connor has joined the firm as a Partner in its Financial Services & Restructuring Group.
O'Connor's practice focuses on commercial restructuring, insolvency, bankruptcy, and debtor representations in and out of court. He represents creditors' and equity committees in cases across the country, including all phases of chapter 11 reorganizations, sales, and liquidations, as well representing fiduciaries and other parties involved in restructurings and bankruptcies.
"As interest rates climb in a market hindered by inflation, labor shortages and supply chain struggles, the impact of distress on businesses is substantial," said Eileen Sethna, chair of the firm's Financial Services & Restructuring Group. "We are seeing uptick in default referrals from both borrowers and lenders amidst the changing credit landscape. Not only will Jack's experience in restructuring and bankruptcy be an asset to our clients, but he adds another level of depth to our dynamic team."
In addition to his robust restructuring practice, Jack also has experience providing real estate counsel in healthy and distressed business situations, as well as representing clients in the cannabis industry. A trusted advisor, Jack provides strategic advice that combines attention to detail with his ability to see the big picture. He has worked with clients across a wide array of industries, including consumer goods, dine-cinema operations, IT management consulting, craft beer, cannabis, hotels and franchises, trucking, and retail.
O'Connor earned his J.D., magna cum laude, from the University of Illinois at Chicago School of Law (formerly the John Marshall Law School) and his B.A. from the University of Iowa. Prior to joining LP, he was a partner with Sugar Felsenthal Grais & Helsinger LLP.
LP's Financial Services & Restructuring Group has extensive experience in commercial lending practice for both lenders and borrowers, including commercial lending, asset-based lending, and real estate lending, as well as all aspects of restructuring, whether in court or out of court, including representation of troubled companies, secured lenders, unsecured creditors, buyers of assets, creditor committees, and fiduciaries.
* * * * *
About Levenfeld Pearlstein LLC: Chicago-based Levenfeld Pearlstein, LLC provides legal and business counsel to sophisticated clients across a broad range of corporate, tax, real estate, and litigation matters. LP works with clients to understand the full impact of the law on their businesses and proactively addresses their legal issues so that they can quickly return to doing what they do best. While the firm possesses the resources and depth necessary to manage the most complex matters most efficiently and cost-effectively possible, it truly differentiates itself through its commitment to "The LP Way". Unique among corporate law firms, the LP Way is the firm's model for creating an unparalleled client experience at an exceptional value. Visit our website at www.lplegal.com, and follow us on LinkedIn and on Twitter at @lplegal.
---