Levenfeld Pearlstein Bolsters Premier Real Estate Group with Addition of New Partner Greg Cecil
---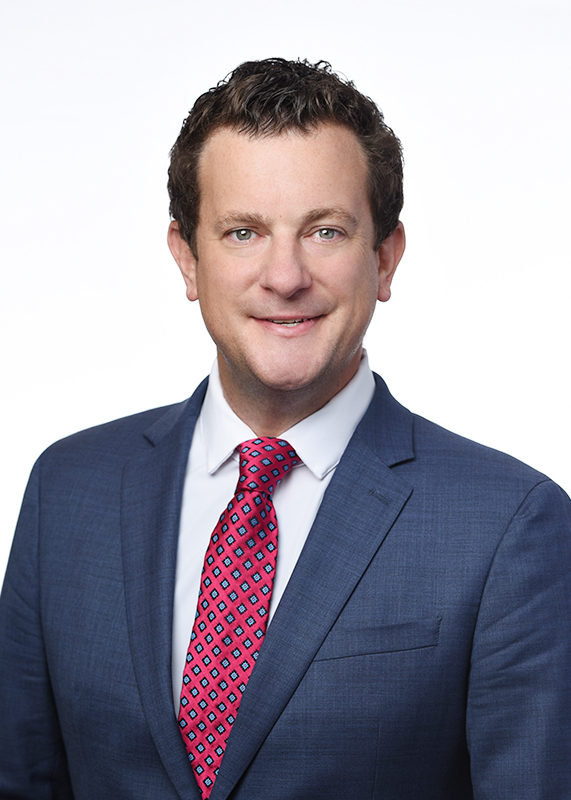 CHICAGO, June 11, 2018 – Levenfeld Pearlstein LLC (LP) is pleased to announce that Greg Cecil has joined the firm as a partner in LP's Real Estate Group. Greg's broad range of experience includes the acquisition, financing, development, re-development, leasing and disposition of retail, office and industrial properties. He assists institutional clients, individual investors and joint-ventures groups in the due diligence process, and negotiates a variety of ancillary documents, including: loan agreements, purchase and sale agreements, management agreements, broker agreements, construction agreements and easements.
Prior to joining LP, Greg was Vice President, General Counsel for a Midwest commercial real estate developer, owner and operator. In addition to representing the company in all legal, transactional, corporate and regulatory matters, Greg developed and implemented cost effective, strategic, cross-functional processes and procedures for buying, financing, leasing, operating and selling diverse and complex commercial real estate assets.
"We are thrilled to have Greg join our team and are confident that his experience spearheading complex real estate transactions across the Midwest, and the nation, will bring tremendous value to our clients," said Jeffery Hoffenberg, chair of the firm's Real Estate Practice Group. "With his added leadership, our practice continues to strengthen and grow. He is a great addition to our team."
About the Real Estate Group: Comprised of thoughtful business advisors and efficient deal managers, LP's Real Estate Group has extensive experience in all major types of real estate matters, including: acquisitions and dispositions; joint ventures; real estate development; real estate tax structuring; commercial leasing; and debt and equity financing. The Real Estate Group has earned recognition by Chambers & Partners (the leading directory of top law firms) for being client-focused, cost-effective and experienced. More than just a collection of real estate lawyers, we operate as a dedicated service team that understands the real estate market, the business needs of our clients and the significant points of leverage in negotiations.
About Levenfeld Pearlstein LLC: Twice recognized by The National Law Journal as one of the nation's most innovative mid-sized law firms, Chicago-based Levenfeld Pearlstein, LLC provides legal and business counsel to sophisticated clients across a broad range of corporate, tax, real estate, and litigation matters. LP works with clients to understand the full impact of the law on their businesses and proactively addresses their legal issues so that they can quickly return to doing what they do best.
While the firm possesses the resources and depth necessary to manage the most complex matters in the most efficient and cost-effective manner possible, it truly differentiates itself through its commitment to "The LP Way". Unique among corporate law firms, the LP Way is the firm's model for creating an unparalleled client experience at an exceptional value. This is accomplished by complementing outstanding legal work with a commitment to knowing the client; avoiding surprises; moving with speed and quality; and establishing and consistently beating client expectations. All of these grounded in the belief that every action should point toward a single goal: making the experience of being an LP client as rewarding as possible.
Visit our website at www.lplegal.com, and follow us on Twitter at @lplegal.
---