LP Partner Laura Friedel Offers Tips and Best Practices for Employers in Crain's Roundtable on Labor & Employment Law
---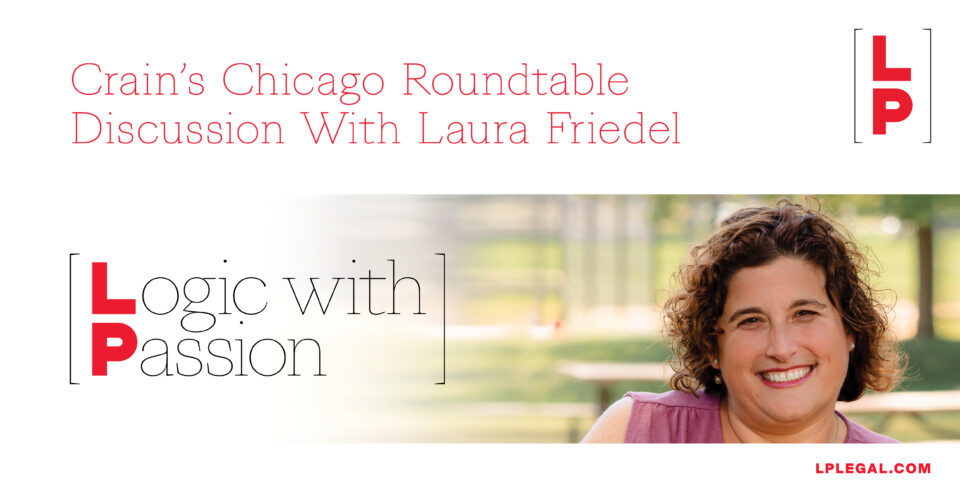 Originally published on October 19, 2022 and republished on January 25, 2023.
Competing for talent and responding to new compliance laws are among the top concerns for employers. LP Partner Laura Friedel shares some insights on these issues and others as part of Crain's Roundtable on Labor and Employment Law. Friedel and two other employment, labor and HR executives share strategies for employers on a range of timely topics, including:
Top things Illinois employers should be focusing on from a compliance perspective
How employers can prepare for Illinois' new pay transparency requirements in the Equal Pay Act
Ways employers can strengthen their workforce and retain top talent
Employment trends regarding paid time off
Considerations when deciding whether to have a remote, hybrid or in-person workforce
You can read the full responses on Crain's Roundtable on Labor and Employment Law here.
In case you missed our Employment & Executive Compensation webinar, you can watch at the following links:
2022 Fall Employment Webinar – State and Local Updates
2022 Fall Employment Webinar – Federal Updates
2022 Fall Employment Webinar – Data Privacy
2022 Fall Employment Webinar – Executive Compensation Updates
---