An Insider's Look At Priorities, Challenges, And Adjustments For The Accounting Industry In 2021
---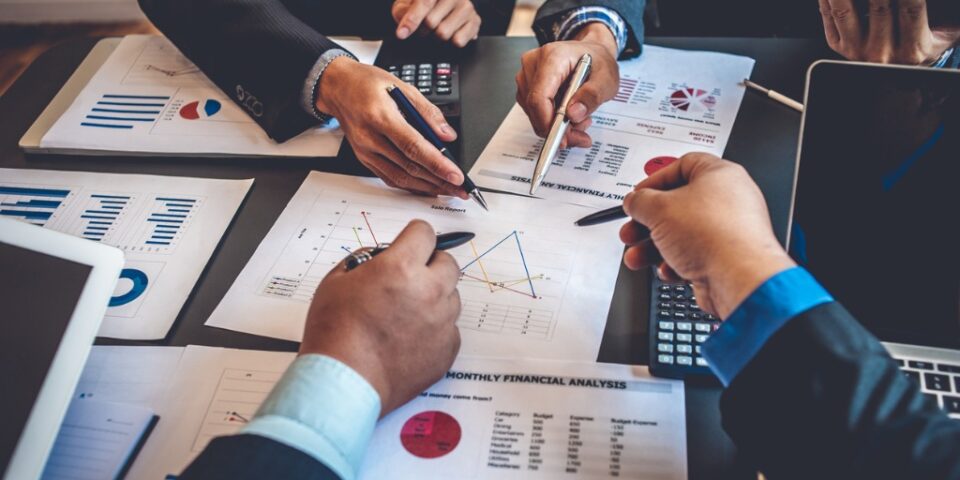 Technology, Succession Planning, and Relationships Remain Top of Mind for Accounting Firms
As discussed here, I have interviewed more than a dozen highly respected accounting firm managing partners and several industry insiders to get their unvarnished truths and best insights on what we've learned and where the industry is going. Some common themes were noted, including (1) how to maintain relationships and company culture within the firm and with clients in our remote work environment; (2) the pervasive impact of succession planning and changing demographics of the industry; and (3) the role that technology is playing in reshaping the direction of the industry. We will delve into these topics in the future, but below are the interview responses in their raw and authentic form, edited slightly for clarity. I also provided summaries and key takeaways as applicable.
The interview responses are discussed in two parts: (1) takeaways from 2020 (questions and responses can be accessed here) and (2) predictions for 2021 and beyond, with questions and responses summarized below.
You can read the previous interview responses from Q2 2020 here and Q3 2020 here.
1. How do you think the accounting industry is changing (what are the major trends)?
Interviewees anticipate further consolidation of the industry. Interviewees also predicted that technology will shift the focus away from the audit and tax services that they provide clients, which may also drive consolidation of the industry. A couple of others, however, say that the "mega-trend" toward technology is overblown. Succession planning is a major issue for the industry right now, which is also driving consolidation.
"The events of the last year will accelerate merger decisions. There will be more national competition for talent."
– Managing Partner
"More and better technology and the shift from compliance to advisory work." – industry insider
"The change in technology has been going on for some time now. However, people are embracing it more now. We will continue to spend less time on mundane tasks and more time on benchmarking, analysis, and discussion with clients. Career satisfaction will go up. Billing rates will go up and billable hours may continue to trend down, but the rates will more than offset the hours decline due to the added value. Now we can hire out-of-town people to work permanently on a remote basis without resistance from partners." – Managing Partner
"The events of the last year will accelerate merger decisions. There will be more national competition for talent. Tele-medicine has accelerated by 10 years and so has our industry. Talent is very tight. We will use more paraprofessionals and specialists who are not CPAs. We will get serious about DEI – the level of sensitivity on this is very high." – Managing Partner
"The last mega-trend is the removal of borders for talent and clients."
– industry insider
"There has been a long-term decline in the internal buy-out percentage among smaller to mid-size firms, which are the ones we cover, to around 80% of revenue valuation. Seeing more in the way of retirement payments to income partners of about a third of what equity partners get. Some firms are moving to longer payout periods for retirement payments. Not seeing indications of claw-back for reduced business. Partner leverage is going up. The bar is getting higher to be an equity partner." – industry insider
"There is a risk of having major service categories diminished in importance (tax and audit). Technology will erode these segments. Banks may not demand audits because there are other and faster ways to get information. This is why you see the top 100 firms acquiring consulting and advisory businesses. Firms don't need as many entry-level people because of technology, but they still need experienced people to provide value to clients – not sure how this will play out. Maybe there will be more non-CPAs doing things." – industry insider
"Succession planning is big for many firms. They need more talent."
– industry insider
"There is an evolutionary mega-trend in advisory services. Big firms set the way and small firms follow. Now, mid-size firms are buying advisory firms and there is and will continue to be more diversity in service offerings. Another mega-trend is technology. 'Grunt' services are moving to technology. People need to deepen relationships. The last mega-trend is the removal of borders for talent and clients. There is also talent in India. How will smaller firms compete?" – industry insider
"There is a mega-trend in technology, but it is not happening that fast for the firms outside of the top 100 and it is five to ten years off for those firms. Firm leaders are not concerned with diversity." – industry insider
"There has been tremendous demand for tax and assurance services. The death and commoditization of these compliance services have been overrated – or at least delayed. We are putting money into advisory services (cyber, due diligence and M&A, digital, back-office accounting, SOX, health care consulting). These services will not all be done by CPAs. We also do work in India." – Managing Partner
"Technology will show that we can do more and better things for clients that they will find valuable. Due to this, it will not reduce the need for staff. Staff will do other things that add value for the client." – managing partner
"We continue to build up our ability to outsource functions to Asia." – Managing Partner
"Software will continue to improve efficiency in audit, tax, and analytics, and analysts will become a larger part of the industry workforce. Consulting and advisory services will continue to grow as accountants look for ways to increase profitability and tighten client relationships." – Managing Partner
"We are also trying to have some fun."
– Managing Partner
"Flexibility and the remote work environment are here to stay. Not 100% remote. This is positive in that it is convenient for people. It is negative in that it will impact development. You need both internal and external relationships to build a career. We are trying to replicate the in-person experience as much as possible in part by using virtual conference rooms. We are also trying to have some fun." – Managing Partner
2. What will change going forward based on what you learned?
Aside from the previously mentioned and well-known changes of remote work and technology, interviewees also suggested changes with respect to hiring. The industry is asking important questions about how to foster a sense of community and promote company culture in this new work environment.
"We miss each other."
– Managing Partner
"The most difficult challenge will be integrating new team members and new clients in the remote/hybrid environment. It is easy when you already know people. How do you do on the job training? How will we promote culture? Do we need personal contact to promote long-term relationships? Probably yes, but virtual is better than phone. How do we create community?" – industry insider
"Virtual work will be integrated into how firms operate. There will be a labor shortage and firms will go outside of their geographic area to find labor. Employee engagement in remote and hybrid work environments will have to be figured out." – industry insider
"Talent is being sourced from everywhere, which is both an opportunity and a threat." – Managing Partner
"Expectations and accountability didn't translate in a remote environment. We need to figure out how to do this better. We won't be going back to five days a week in the office – we will be in a remote and hybrid environment. For those in town, we will require some in-office time." – Managing Partner
"There will be a more flexible work policy. Real estate decisions will be different – we will need materially less. We will do more remote training and continue to invest heavily in technology." – Managing Partner
"Remote work will go to 40% of the time. Firms will need less space. There will be less travel including to clients. The more challenging things are the impact on business development, hiring and training, and mentoring." – industry insider
"More firms are willing to take calculated risks."
– industry insider
"We will hire more remote people. Our new space will be smaller with a growing population. We learned that there is a lot to gain from a more diverse team. We are hiring from more diverse universities and did our first recruiting from historically Black colleges and universities. We also did an audit of our diversity so that we can benchmark progress." – Managing Partner
"A lot of people want to come in to the office for knowledge transfer. We have about 30% coming in every day, rotating days. We may see more client bankruptcies this year. We are budgeting for significant organic growth." – Managing Partner
"Some operating expenses will be reduced permanently. While not optimal, we learned that we can work remotely." – Managing Partner
"We are in a mid-sized southeastern city and about 70 to 80% of our workforce is coming in every day. It is much less in our office in a large city. We won't be able to require people to come back, so what impact will this have on our culture?" – Managing Partner
"Keeping people sane has been the biggest challenge. It has been an exhausting year."
– Managing Partner
3. What do you see as the greatest challenges ahead?
Personnel issues continue to dominate, though the specific challenges when it comes to employees differ from firm to firm.
"Labor shortages will be the biggest issue. Technology will have a huge impact on small tax shops – it will replace them in large measure. Technology will make other firms more efficient as it brings down the cost and value of work. Firms will need to offer advisory services (like wealth management and outsourced accounting services). Non-accountants will be hired to help fill the labor shortage. Also, there is a shortage of good partner candidates to fill the spots of retiring partners." – industry insider
"There is a demographic challenge. The average age of accountants is getting older. This adds complication to transitioning from one generation to the next."
– industry insider
"People. There is an imbalance of supply and demand. Automation will help. We are implementing new workflow management software that should help – automation is getting more sophisticated. Manual transmission of information is going away. This is where small firms will struggle." – Managing Partner
"Relevance to a lot of work accountants do due to technology [is the greatest challenge]. This will affect compliance-oriented firms more. Audits will be cheaper. There is a challenge in that accountants are making money now and don't listen to what is coming on the horizon – robots make cars." – industry insider
"Our biggest challenge is the bandwidth of partners and staff."
– Managing Partner
"The competitive landscape is different because there are no barriers to entering a market for firms. [People] may not need to be in the same city anymore. People will not travel as much. How will pitches be done? A lot of people have a better quality of life now being at home." – Managing Partner
"I worry about younger people developing relationships. What effect will this have several years out? The older people have relationships and the youngest will be fine as things get back to a new normal, but what about the people in the middle?" – Managing Partner
"We are giving people input into the workplace that they want. We have a future council with our younger people. We create opportunities." – Managing Partner
For Part 1 of the survey – including responses regarding lessons learned from 2020— click here. We will provide updates and additional information, as available.
Levenfeld Pearlstein is the law firm for accounting firms and the people who run them. Partner Russell Shapiro is a leader in advising on the legal and business aspects of accounting firm partnership agreements and mergers and acquisitions. He has twice been recognized by Accounting Today magazine among the "Top 100 Most Influential People in Accounting."
---