How to Meet Your Employees' Evolving Needs for Work-Life Balance
---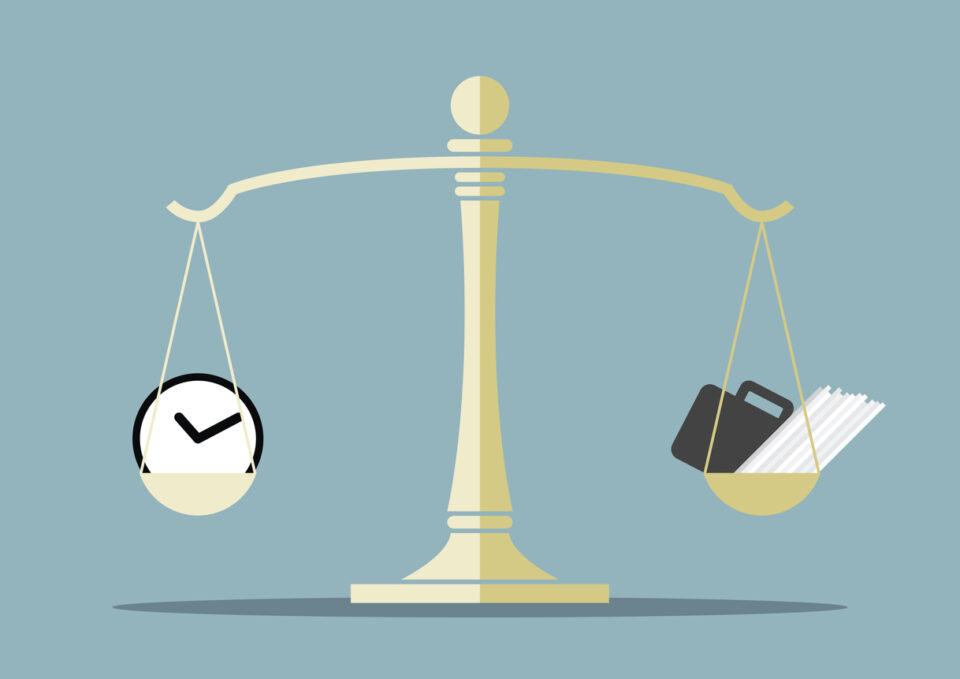 Now that we have eight months of operating as a remote workforce, you would think that we'd all be used to it by now. While remote work is becoming more routine, that doesn't mean businesses and employers should get complacent about managing that elusive concept of "work-life balance".
One this has become clear over the past several months, COVID-19 has disrupted all of our lives. Though the ways it has impacted (and continues to impact) our lives, our businesses, and the way we work evolve, the priorities of employees and employers alike also evolve. While many businesses, employers, and managers focused on employee morale and work-life balance in the earlier days of the pandemic, these issues haven't gone away. Rather, they should continue to be addressed and reassessed.
Below are some ideas for how employers and managers can better support their employees during this time:
Be flexible. Flexibility to work remotely and on flexible hours has become the norm for many organizations, and the likelihood that workers will want to go back to traditional methods of working will be tested. This is true among all generations of workers, as employees deal with health concerns, remote schooling, and other COVID-related challenges. A flexible work environment can help boost morale and job satisfaction while decreasing stress.
Have compassion. A culture of compassion increases both trust and teamwork.  Empathy at all levels – for employees, for customers, and for the community at large – helps to generate higher levels of satisfaction among employees, increases customer retention, and ultimately generates better financial results for the business.
Build and nurture authentic connections.  A continued remote work environment has been seamless for some, but for others, it can be isolating and lonely. Encourage employees to connect with each other either online or in any other ways that make them comfortable. Personal check-ins that involve more than a discussion of work-related matters can be invaluable to maintaining employee morale. What's more, because our social lives are physically limited in many ways, employees may be looking for ways to connect with their co-workers and managers on a more personal level to meet those needs for socializing.
Think creatively, act proactively. Engage in active and regular conversations with your employees (who are interested) about the support that they need, whether those employees have school-aged children, aging parents, or a family member who is ill. Needs are ever-changing, with some schools moving from remote learning to in-person learning and back again, so thinking proactively and creatively about how to move through these transitions can provide clarity and a sense of calm to already frazzled employees. Get creative with ways to communicate and connect. For instance, LP has been hosting weekly pop-up, outdoor lunches for employees to connect safely.
COVID-19 will have a lasting impact on the way we live, work, and engage with each other. Employees will proactively seek out and stay with employers who are willing to be flexible and to find creative work solutions for the challenges their employees are facing during this period. There isn't a one-size-fits-all approach to managing work-life balance and boosting employee morale right now, nor is it a one-time issue to address. Rather, it will require ongoing and regular discussions, reassessments, and adjustments.
Attorneys in the Corporate Group and Labor & Employment Group at Levenfeld Pearlstein understand the ongoing complexities of running a business during the coronavirus pandemic, and we are here to help. Please don't hesitate to reach out.
---