Banking & Restructuring Partner Eileen Sethna Joins Levenfeld Pearlstein
---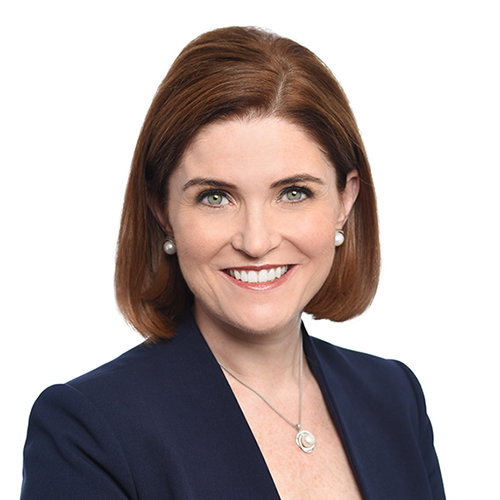 CHICAGO, July 1, 2019 – Levenfeld Pearlstein (LP) is pleased to announce that Eileen M. Sethna has joined its Banking & Restructuring Group.
Eileen Sethna is a partner in the Banking & Restructuring Group. She is a trusted adviser to banks, financial institutions, hedge funds, real estate investors and business owners. Given her experience representing both lenders and borrowers, clients lean on her vast wealth of experience in the industry.
Sethna listens to her clients to determine a strategic approach that will achieve their specific needs and goals. She guides them through structuring underwriting, diligence, transactions, reorganizations, workouts and other matters of insolvency. Often dealing with multifaceted and difficult matters, Sethna's breadth and depth of knowledge and her client-first approach has helped clients successfully navigate diverse challenges.
"We're elated that Eileen has joined our practice at LP," said William Schwartz, chair of the Banking & Restructuring Group. "Her in-depth knowledge and reputation for excellence in the finance world is matched by her compassion and sincerity towards her clients and colleagues."
A veteran trial lawyer before both judges and juries, Sethna has extensive experience in complex commercial litigation. Since 2006 she has represented the Office of the Illinois State Treasurer and was appointed by Attorney General Lisa Madigan to serve as a Special Assistant Attorney General for the State of Illinois. Sethna clerked for the Cook County State's Attorney's Office in child support enforcement and for the Attorney Registration & Disciplinary Commission of the Illinois Supreme Court.
In 2019, Sethna was recognized by Crain's Chicago Business as a "Notable Gen X Leader in Law." She was also recognized by this publication in 2018 as one of the city's "Notable Women Lawyers," for being an accomplished woman attorney who works diligently to effect positive change, serves as a mentor to other women, and commits her time and talents to charitable organizations.
Sethna is active in her community and is a passionate advocate for children and adults with developmental and intellectual challenges serving both Misericordia and Special Olympics.
About the Banking & Restructuring Group: The Banking & Restructuring Group at Levenfeld Pearlstein offers wide experience in the commercial lending and leasing areas, including the more obvious areas of commercial lending, asset-based lending, and real estate lending. We represent a highly diverse group of commercial lenders and leasing companies in both the documentation of credits and the working out and litigating of special assets. The group also represents purchasers of individual loans and loan portfolios.
Our clients include banks, finance companies, commercial leasing companies, and other commercial lenders, as well as private equity funds and individuals. Our lender representation in real estate-related loans is particularly significant, with experience in construction financing, permanent financing, mezzanine loans, and various hybrid finance products. Our attorneys are proficient in many esoteric areas including technology lending, industrial revenue bonds, condominium lending, contractor lending, construction lending, and financing of other lenders (e.g. mortgage-based lenders). Our team also offers a wealth of experience in understanding government-backed loans, including 7a, 504, B&I loan programs, construction, and "piggyback" programs offered through the U.S. Small Business Administration and the U.S. Department of Agriculture.
Levenfeld Pearlstein's Banking & Restructuring Group has deep experience in all facets of assignments, bankruptcy, crisis management, out-of-court workouts, and receiverships. Our attorneys have led engagements across the United States and internationally.
About Levenfeld Pearlstein LLC: Twice recognized by The National Law Journal as one of the nation's most innovative mid-sized law firms, Chicago-based Levenfeld Pearlstein, LLC provides legal and business counsel to sophisticated clients across a broad range of corporate, tax, real estate, and litigation matters. LP works with clients to understand the full impact of the law on their businesses and proactively addresses their legal issues so that they can quickly return to doing what they do best.
While the firm possesses the resources and depth necessary to manage the most complex matters in the most efficient and cost-effective manner possible, it truly differentiates itself through its commitment to "The LP Way." Unique among corporate law firms, The LP Way is the firm's model for creating an unparalleled client experience at an exceptional value. This is accomplished by complementing outstanding legal work with a commitment to knowing the client; avoiding surprises; moving with speed and quality; and establishing and consistently beating client expectations. All of these principles are grounded in the belief that every action should point toward a single goal: making the experience of being an LP client as rewarding as possible.
Visit our website at www.lplegal.com and follow us on Twitter at @lplegal.
---