Why Businesses Should Still Say 'No' to Series LLCs
---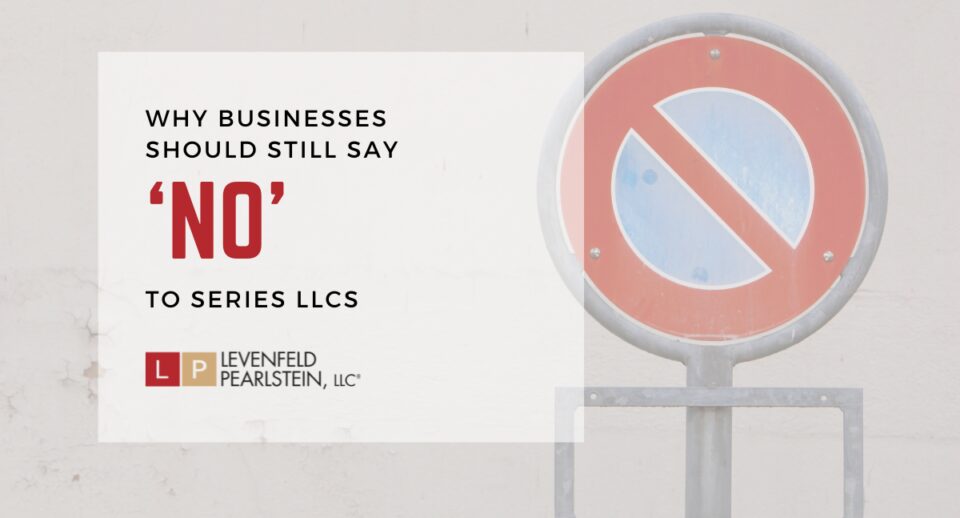 Delaware now has two forms of series LLC. The original series, now called a "protected" series, and the new "registered" series. Both provide the same legal protection where the creditors of one series should not be able to reach the assets of the umbrella organization or any other series. However, the Delaware registered series (more like the Illinois series) requires an initial filing with the Secretary of State and a specific naming convention. These and other features of the registered series law arguably strengthen each series' separate identity. Separate certificates of formation and good standing can be obtained for a registered series, which is a help in closing transactions, particularly financings.
It remains that we generally do not recommend series LLCs to our clients. A notable exception is to facilitate some estate planning strategies, but in a commercial setting, the ostensible benefits (slight cost savings) are outweighed by a lack of legal certainty (particularly in a multi-state context),  lender, and other counterparty issues, etc.
If one is compelled to use series in a commercial setting, we recommend the use of the newer registered series for its arguably clearer separate identity.
For additional information on why we don't generally recommend series LLCs, please this article: The Series LLC: 10 Reasons To Just Say No
---