Setting a Hardline on Harassment
---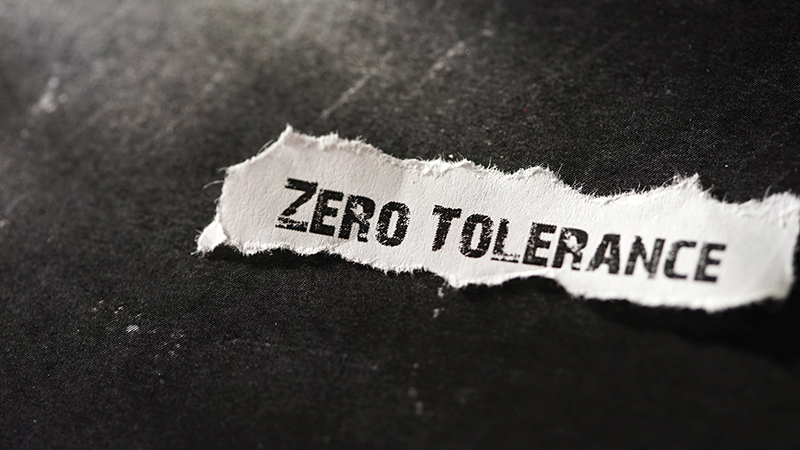 By ANNIE MUELLER | Winter 2019
This article originally appeared in Illinois CPA Society and was reprinted with permission | View Full PDF
Harassment in the workplace is a long-standing issue, one that's been historically shrouded and shushed. The tighter knit the industry, the more severe the risk. Those who dared speak out often found few redeeming resources or faced severe retaliation. Seeking help could end the harassment—or it could end your career. This fear of repercussion led to chronic under-reporting for decades, but the impetus of the #MeToo movement is increasingly bringing attention to an issue that went unseen and unspoken for far too long.
"There have been more developments in anti-harassment law in the wake of #MeToo than in all the years since harassment was recognized as a legal claim," says Laura Friedel, partner and chair of Levenfeld Pearlstein's Labor & Employment Group and chair of the firm's Women's Initiative.
Attention and care are needed to understand the extents of harassment in general, and sexual harassment in particular. Both firms and their professional licensees must navigate new Illinois regulations governing sexual harassment prevention training. Many are quick to view new compliance mandates as a burden, but in this case, there is a clear moral case and a business case. The issue is much greater than a legal obligation—learning how to prevent harassment simultaneously teaches us how to create a workplace environment where all members are free to do their best work.

DEFINING PREVENTION
The first step toward preventing harassment is understanding exactly what it is, says Diane Stegmeier, founder and CEO of Project WHEN (Workplace Harassment Ends Now) and the Stegmeier Consulting Group. Stegmeier explains that harassment can include bullying, micro-aggressions, quid pro quo, verbal aggression, and exclusionary behavior, as well as sexual or physical harassment. "A firm can't only focus on sexual harassment," Stegmeier cautions.
Further, uncertainty about what constitutes harassment often translates into inaction; time goes by and it becomes more and more difficult for victims to speak up. Stegmeier contends that the burden of preventing workplace harassment does not belong to individuals, particularly those who might be or have been harassed. Rather, organizations must address harassment before it occurs and when it occurs.
"Millions of dollars can be lost—and reputations destroyed—if organizations don't deal with harassment issues immediately," Friedel warns.

EMPOWERING POLICY
Developing a clear anti-harassment policy, accessible to all employees, that provides resources and tools and maps out actions is a good business practice and goes a long way in preventing larger workplace problems. And, in the unfortunate situations when harassment does occur, organizations with such policies in place should be able to deal with issues quickly and effectively before greater harm is done, says Marty Green, Esq., the Illinois CPA Society's vice president of government relations, who participated in negotiations with the legislative caucuses that advanced the bills in Illinois mandating sexual harassment prevention training starting in 2020.
"Whether a situation has occurred or not, people should be aware that certain behavior is not appropriate and will not be tolerated," urges Illinois CPA Society member Irma Bondi, CPA, PHR, senior manager of recruiting at Miller Cooper & Co. Ltd. A thorough anti-harassment policy should emphasize that leadership is serious about preventing and dealing with harassment, which is an attitude that should filter down through the organization.
Stegmeier stresses that firms must also acknowledge that harassment can occur not only between employees within the firm but between firm members and their clients. In these cases, leadership needs to be proactive.
"These are tough issues," Friedel says, "but you need to protect your firm. A clear anti-harassment policy sets the stage by defining harassment, outlining the steps to take if harassment occurs, and designating people and resources to contact. If your firm is not large enough to have an in-house human resources person, then establish a designated point person to receive and process any harassment issues, both informal conversations or formal complaints, or contract with an external HR consultant."

TAKING ON TRAINING
Policy is one part of prevention; training that enables and equips individuals is the other. "Mandating anti-harassment training as a requirement for professional licensure will increase awareness," Bondi says. Starting in 2020, Illinois employers are required to provide sexual harassment prevention training annually for all employees. Recent legislation also requires all professionals licensed by the Illinois Department of Financial and Professional Regulation to take one hour of sexual harassment prevention training as part of their continuing education.
"Licensed CPAs will need to complete this one-hour training as a part of the 120 hours of CPE required for license renewal in 2021," Green explains.
"One hour is generally plenty of time to go over harassment definitions, ensure understanding, walk through scenarios, and have conversations about how to handle harassment," Friedel says. However, she recommends an additional module specifically for managers and supervisors. "Managers have a responsibility to protect their employees, to stop harassment when it's happening, and to respond appropriately when someone brings them a formal or informal complaint," she states.
No matter the audience, the best training is interactive and customized. Stegmeier suggests employees need to role play scenarios that are relevant in order to truly understand how to respond in actual situations. "Customized training shows employees that the firm sees keeping harassment out of the workplace as a priority and empowers employees to speak up with confidence that their concerns will be heard and that they can be a powerful voice in the workplace," Friedel adds, noting that getting people to have these important conversations is anything but formulaic.
While Illinois law permits sexual harassment prevention training through webinars and other online platforms, Bondi says she personally feels that in-person anti-harassment training has more of an impact. Interactive training provides individuals with the tools, scripts, and practice they need to deal confidently with inappropriate behavior. The right training enables individuals to speak up and act, both for their own sake or for the sake of their colleagues. After all, stopping an off-color joke or innuendo is a responsibility every person can take on, but knowing how to do so in a way that maintains professionalism and camaraderie is important in the business world.

DISRUPTING PATTERNS
Disruption is a powerful strategy for preventing or stopping harassment. For example, when a conversation veers inappropriately, any individual can disrupt the flow: "Let's get back to the agenda today. We have a lot to do."
This type of conversational disruption can be a simple but powerful tool, especially for junior colleagues or minorities who may feel their positions are somewhat precarious. "For more marginalized groups, it can help for them to use disruption. It doesn't have to be threatening. Taking a position of authority in any situation, even if you're new, even if you're junior, can disrupt idle talk and bring the attention back to what's important," Stegmeier says.
Of course, some situations—verbal and otherwise—require a stronger response than a conversational redirect. Some words and behaviors must be called out directly and/or dealt with formally. In these cases, you need employees to be able to reach to your organization's policy and follow its steps. However, if you're in a situation where there isn't an existing anti-harassment policy, Friedel advises going to the most senior person in the organization that you're comfortable talking to and discussing the situation with that person.
"In extreme cases, when there is no one you can talk to within the organization, seek external resources, such as the EEOC and the Illinois Department of Human Rights," Friedel advises. It's important to document what has occurred: when, where, what was said or done, and who was present.
In professional services firms, preventing harassment from a client may be the issue at hand. "These are difficult situations," Stegmeier says, who, along with Friedel, suggests it's imperative to get the highest level of the firm involved. "The senior partner or manager can set the standard for how the business relationship will proceed."
"The client organization will not want such behavior to continue," Stegmeier adds. "So, addressing it at a higher level, between senior people at both organizations, is a way to disrupt the situation and get it resolved."
In the end, organizations that provide tools, training, and top-down support reap the rewards: a culture of respect, loyalty, and freedom for every person to do their best work.
"Wouldn't we all be much more productive if we felt like we could give it our all and not worry?" Stegmeier asks. "People need to feel more courageous; they need to know that they can make a difference—especially when harassment issues come up."
---