LP Grows with Addition of Banking & Restructuring Partner Harold Israel
---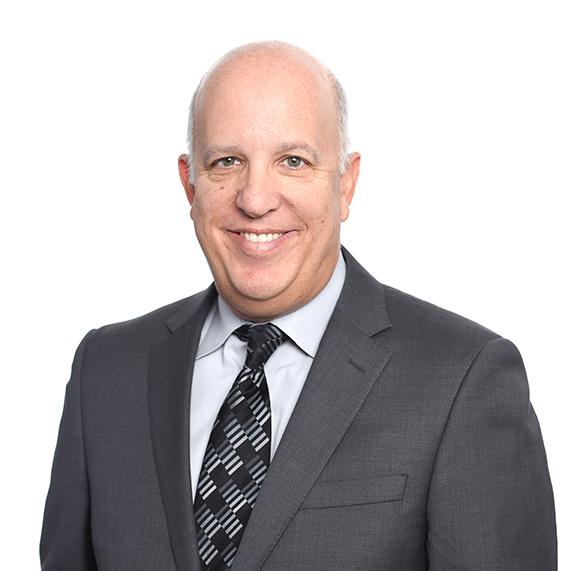 CHICAGO, March 28, 2019 – Levenfeld Pearlstein is pleased to announce that it has added attorney Harold D. Israel as Partner in its Banking & Restructuring Practice Group. A seasoned lawyer with 25 years of experience, Israel assists clients in achieving outstanding results in a practical, responsive and cost-effective manner.
Israel represents debtors, asset purchasers, secured lenders, creditors and official creditor committees in workouts (in- and out-of-court) and reorganizations throughout the country. Additionally, he represents lenders and equity sponsors in asset-based lending, foreclosure, and debtor-in-possession financing transactions.
"Our team is strategic in how we approach and solve our clients' needs," said William S. Schwartz, Banking & Restructuring Partner and Practice Leader. "As a one-stop shop, we have the capabilities to manage the whole cycle in all manners of financing for clients, and so it's imperative we deliver unparalleled service in all facets. Harold brings this same commitment to LP and focuses on the complete approach to client experience. He has dedicated his career to providing real value for his clients and greatly compliments our already robust team."
Recognized as a top lawyer in Corporate Restructuring and Bankruptcy, Israel has earned awards in various prestigious publications including Chambers and Best Lawyers. He served on the Turnaround Management Association (TMA) Global Board of Trustees including as a Vice President of Education and a Past President of the Chicago/Midwest Chapter. He also serves as the Chair of the Governance Committee at the Spertus Institute for Jewish Learning and Leadership is a past Chair of the Bankruptcy and Reorganization Committee of the Chicago Bar Association.
Israel started his legal career as a law clerk to the Honorable John D. Schwartz, Chief Judge, United States Bankruptcy Court for the Northern District of Illinois. He is a Certified Public Accountant.
About the Banking & Restructuring Group: The Banking & Restructuring Group at Levenfeld Pearlstein offers wide experience in the commercial lending and leasing areas, including the more obvious areas of commercial lending, asset-based lending, and real estate lending as well as representing troubled companies. We represent a highly diverse group of commercial lenders and leasing companies in both the documentation of credits and the working out and litigating of special assets. The group also represents purchasers of individual loans and loan portfolios as well as purchasers of distressed assets and assignees for the benefit of creditors. LP's Banking & Restructuring Group has deep experience in all facets of assignments, bankruptcy, crisis management, out-of-court workouts, and receiverships. Our attorneys have led engagements across the United States and internationally.
---