Levenfeld Pearlstein's Insurance Brokerage M&A Practice Expands with the Return of Corporate Attorney Jason Romick
---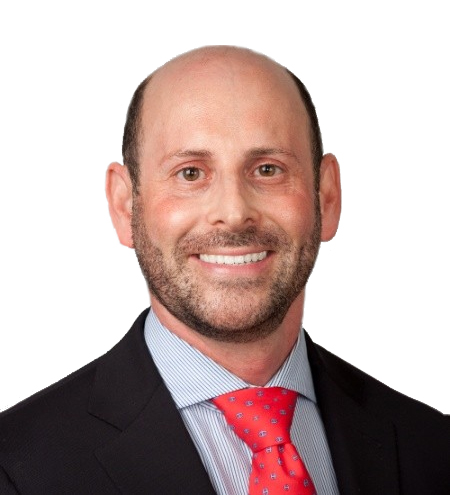 CHICAGO, October 8, 2020 – Levenfeld Pearlstein is pleased to announce that Jason Romick has returned to the firm as a partner in its Corporate Group. Romick was at LP from 2004 to 2006. Prior to rejoining the firm, he was at Mayer Brown and held various high-level positions with insurance brokerage giant, Hub International Ltd., including serving as the company's Vice President, Chief M&A Counsel and Deputy General Counsel.
Romick concentrates his practice on mergers and acquisitions and other strategic transactions, with a focus on the insurance brokerage industry. He is recognized as one of the leading insurance brokerage M&A attorneys in the country, having completed almost 400 transactions during his career. Romick has led legal teams responsible for significant and strategic domestic and international transactions; played a key role in structuring, negotiating and documenting multi-billion dollar M&A transactions and recapitalizations; and managed a diverse set of other legal matters related to labor and employment, corporate governance and compliance in the insurance brokerage industry.
Because of Romick's depth of experience and intimate knowledge of the insurance brokerage industry, he has built critical processes, efficiencies, methodologies and staffing structures that facilitate highly acquisitive growth strategies for his clients. The volume of transactions he has completed, as well his extensive experience advising both buyers and sellers, uniquely position him to see the big picture.
Romick earned his BSBA, with honors, from the Olin School of Business at Washington University in St. Louis, and his J.D., summa cum laude, from the University of Illinois College of Law. He also clerked for the Hon. Milton I. Shadur of the United States District Court for the Northern District of Illinois.
About Levenfeld Pearlstein LLC: Twice recognized by The National Law Journal as one of the nation's most innovative mid-sized law firms, Chicago-based Levenfeld Pearlstein, LLC provides legal and business counsel to sophisticated clients across a broad range of corporate, tax, real estate, and litigation matters. LP works with clients to understand the full impact of the law on their businesses and proactively addresses their legal issues so that they can quickly return to doing what they do best.
While the firm possesses the resources and depth necessary to manage the most complex matters most efficiently and cost-effectively possible, it truly differentiates itself through its commitment to "The LP Way". Unique among corporate law firms, the LP Way is the firm's model for creating an unparalleled client experience at an exceptional value. This is accomplished by complementing outstanding legal work with a commitment to knowing the client; avoiding surprises; moving with speed and quality; and establishing and consistently beating client expectations. These are grounded in the belief that every action should point toward a single goal: making the experience of being an LP client as rewarding as possible.
Visit our website at www.lplegal.com, and follow us on Twitter at @lplegal.
---