Levenfeld Pearlstein Real Estate Group Again Honored Among Best in Illinois by Chambers USA
---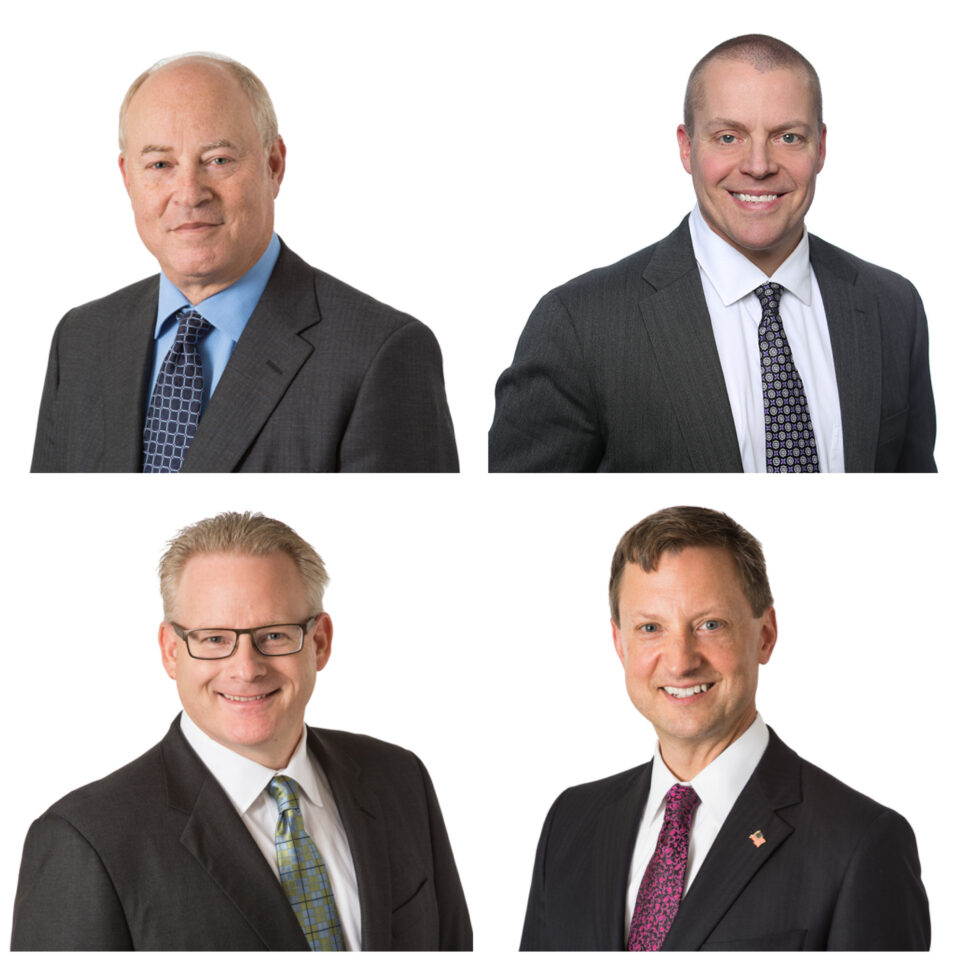 Levenfeld Pearlstein is pleased to announce that its Real Estate Practice Group has been ranked in the 2019 edition of Chambers USA: America's Leading Lawyers for Business among the best law practices in Illinois. Along with the firm ranking, LP Real Estate partners David Berzon, Eric Fuglsang, Thomas Jaros and Brian Kozminski are each individually recognized.
In its review of LP's Real Estate group, Chambers observed that the team "possesses a fine reputation in the real estate market for its expertise in transactional work, advising owners, lenders and borrowers on acquisitions and dispositions, construction and leasing matters." The publication also noted that the practice group has specialized "experience handling deals involving condominiums and manufactured housing communities." LP's valued clients noted that the Real Estate group is "truly client-focused and entrepreneurial in spirit," and is "exceptionally responsive and knows how to get deals across the finish line."
The feedback gathered regarding LP's individually-ranked attorneys was no less superlative:
David Berzon
David has an extensive background in the areas of commercial real estate sales and acquisitions, development, debt and equity financing, including joint ventures, leasing and work-outs. David is praised in Chambers by his clients for his skill in negotiating real estate acquisitions and financings. Peers describe him as "a real practical thinker and a no-nonsense kind of guy who looks to solve problems."
Eric Fuglsang
Eric represents a diverse group of clients, including public and private corporate, commercial, governmental, and not-for-profit entities, in all facets of commercial leasing, asset management, acquisitions and dispositions, and real estate finance. Described as "excellent and very knowledgeable" by Chambers commentators, Eric is lauded for "being especially adept at negotiating commercial leases, and his broad real estate experience also includes development and lending transactions."
Thomas Jaros
Tom focuses his practice on acquisitions and dispositions of all product types across the nation, including multi-family, office, industrial, retail and hotel. Over the years, Jaros has developed a significant amount of experience with non-recourse financing, including CMBS and mezzanine loans. This experience has led to a significant practice involving troubled mortgage loans, including restructurings, workouts and defense of foreclosure and guaranty suits. Clients say Tom is "extremely knowledgeable and his attention to detail is spot on. He provides expert counsel on real estate acquisitions and dispositions, as well as financings."
Brian Kozminski
Brian represents developers and owners of office, senior housing, hotel, medical office, retail, multifamily, and industrial properties. He is renowned for his handling of high-level lease negotiations and is experienced with representing both landlords and tenants. He receives praise from Chambers for his "practical approach melding business objectives with the law." Another commentator said of Brian: "both his lease drafting skills and in-person lease negotiation skills are some of the best I have ever seen."
About the Real Estate Practice Group
LP's Real Estate Group has a successful track record in all major types of real estate transactions, across a diverse set of commercial property types. This includes acquisitions and dispositions, joint ventures, real estate development, real estate tax structuring, commercial leasing, and debt and equity financing. The group is made up of more than just intelligent and experienced lawyers. Our success is the result of the hard work, dedication and insight that comes from taking on the issues facing LP's clients as if they were our own. We pride ourselves on being thoughtful business advisors and efficient deal managers. This is precisely why this Chambers ranking, which is primarily based on client feedback, is uniquely satisfying for our Real Estate group – it is a testament to our deep relationship with our trusted clients.
---