Levenfeld Pearlstein Promotes Emily Hoyt to Partner
---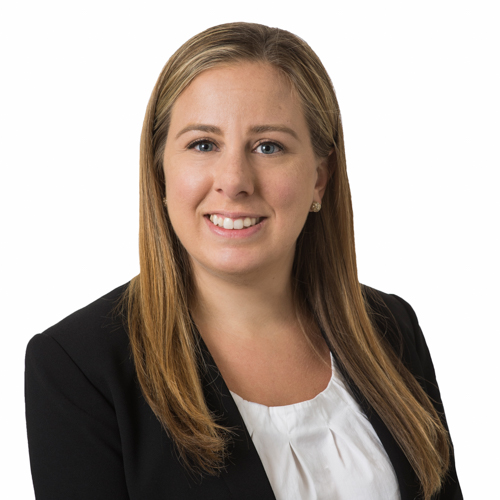 CHICAGO, January 7, 2019 – Levenfeld Pearlstein LLC (LP) is pleased to announce that Emily Hoyt has been elected income partner. A critical member of LP's Corporate & Securities and Tax Planning & Litigation Practice Groups, Hoyt assists clients with the design, implementation and administration of employee stock ownership plans (ESOPs) as an effective business succession strategy.
An attorney with the firm since 2010, Hoyt helps her clients navigate the interwoven business and legal issues that arise during the complete life cycle of an ESOP stock purchase transaction. She brings a big picture perspective to her work advising leading companies, making it a priority to understand her clients' industries and business goals before helping them navigate an array of legal challenges and opportunities.
"I thoroughly enjoy working closely with middle market companies to address myriad legal issues relevant to keeping their businesses operating and growing effectively," said Hoyt. "It is an honor to be welcomed into LP's partnership, and I look forward to continuing to serve our dynamic and diverse set of business clients."
Hoyt draws on her considerable tax law background to help her clients achieve the short- and long-term benefits of ESOPs. She also handles a broad range of general corporate matters for clients, including business formation, mergers and acquisitions, contract negotiation and tax structuring.
"Emily has had a great impact on the firm, not only with her ESOP skill set, but also in terms of her leadership within the firm's Associates Committee," said LP Chairman & Managing Partner, Robert A. Romanoff. "We congratulate her on this important career milestone and look forward to her continued excellence."
About Levenfeld Pearlstein LLC: Twice recognized by The National Law Journal as one of the nation's most innovative mid-sized law firms, Chicago-based Levenfeld Pearlstein, LLC provides legal and business counsel to sophisticated clients across a broad range of corporate, tax, real estate, and litigation matters. LP works with clients to understand the full impact of the law on their businesses and proactively addresses their legal issues so that they can quickly return to doing what they do best.
While the firm possesses the resources and depth necessary to manage the most complex matters in the most efficient and cost-effective manner possible, it truly differentiates itself through its commitment to "The LP Way." Unique among corporate law firms, the LP Way is the firm's model for creating an unparalleled client experience at an exceptional value. This is accomplished by complementing outstanding legal work with a commitment to knowing the client; avoiding surprises; moving with speed and quality; and establishing and consistently beating client expectations. All of these grounded in the belief that every action should point toward a single goal: making the experience of being an LP client as rewarding as possible.
Visit our website at www.lplegal.com and follow us on Twitter at @lplegal.
---