Levenfeld Pearlstein CEO, Angela Hickey Appointed to Governors State University Board of Trustees
---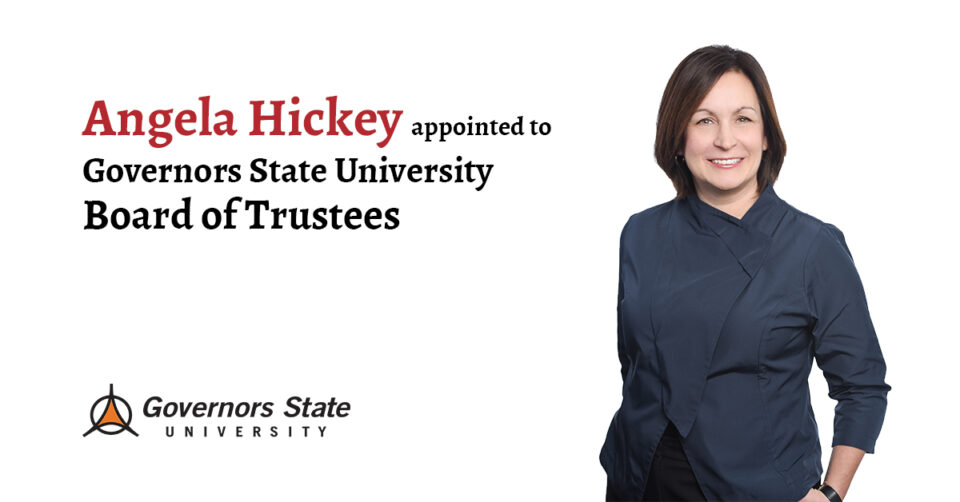 CHICAGO, August 1, 2019 – Levenfeld Pearlstein (LP) is pleased to announce that its Chief Executive Officer, Angela Hickey, has been appointed to the Governors State University (GSU) Board of Trustees by Illinois Gov. JB Pritzker. Hickey, who earned her B.S. in Accountancy from GSU , joins the seven-member board for a six-year term. The Board of Trustees is responsible for the governance of the university.
As LP's CEO, Hickey has helped lead the firm to unprecedented growth, overseeing the strategic development and execution of the firm-wide business plan. She has worked at LP in various leadership capacities since 1999, initially as Director of Finance and then as Executive Director from 2003 until her elevation to CEO in 2018.
"Governors State played a substantial role in my life, helping me to build the foundation of my career," Hickey said. "The University's commitment to offering a high quality, accessible education is exceptionally important, and I am honored to have the opportunity to support GSU and to ensure the continued advancement of its mission."
Hickey pioneered LP's focus on the client experience as a foundation of LP's business and is the chief architect of the firm's client experience strategy, The LP Way. Her technical expertise and innovative management style have also been catalysts for many of the programs and processes that set LP apart in the legal industry, including the development of the firm's nationally-recognized Corporate Social Responsibility program.
A huge proponent of creating opportunities for others, Hickey has been a member of the Catholic Charities Board of Advisors for more than 10 years. She also lends her time and leadership abilities to the Girl Scouts of Greater Chicago & Northwest Indiana's "Camp CEO" program.
In addition to her degree from GSU, Hickey earned her MBA from the Keller Graduate School of Management. She is a licensed CPA and holds a graduate certificate in leadership coaching from Georgetown University.
About Levenfeld Pearlstein LLC: Chicago-based Levenfeld Pearlstein, LLC provides legal and business counsel to sophisticated clients across a broad range of corporate, tax, real estate, and litigation matters. LP works with clients to understand the full impact of the law on their businesses and proactively addresses their legal issues so that they can quickly return to doing what they do best.
While the firm possesses the resources and depth necessary to manage the most complex matters in the most efficient and cost-effective manner possible, it truly differentiates itself through its commitment to "The LP Way". Unique among corporate law firms, the LP Way is the firm's model for creating an unparalleled client experience at an exceptional value. This is accomplished by complementing outstanding legal work with a commitment to knowing the client; avoiding surprises; moving with speed and quality; and establishing and consistently beating client expectations. These are grounded in the belief that every action should point toward a single goal: making the experience of being an LP client as rewarding as possible.
Visit our website at www.lplegal.com, and follow us on Twitter at @lplegal.
---