Kristy Britsch Shares the 4-1-1 on ESOPs on Succession Stories Podcast
---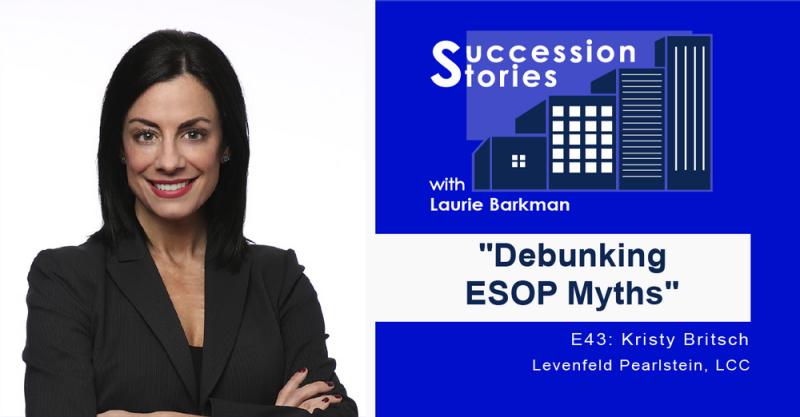 When it comes to transitioning your privately held company, it's great to have options. While people often think of strategic acquisitions as an exit strategy, employee stock ownership plans (ESOPs) might be a beneficial option. Currently, there are around 7,000 ESOP plans in the U.S. with an estimated 28 million employees now controlling about 8% of corporate equity through an ESOP. An ESOP allows employees the opportunity to buy stock in a closely held company to facilitate succession planning.
LP senior counsel Kristy N. Britsch was recently interviewed on the Succession Stories Podcast. She discusses what an ESOP is (and isn't) and how business owners and its stakeholders might benefit.
In the podcast, Kristy discusses the following:
The difference between ESOPs (which is a qualified retirement plan) and an employee stock option plan (a form of executive compensation)

The mechanics and costs of creating and managing an ESOP

The benefits of an ESOP over a traditional 401(k)

ESOP "fables" and myths about ESOPs

Examples of where an ESOP may be a good option for succession planning, and examples of where it may not be a good fit

How to minimize the risks of various issues arising during the life cycle of the ESOP

How ESOPs can help with employee/executive recruiting and retention

Best practices for executive compensation in privately held companies
To learn more about Levenfeld Pearlstein's ESOP experience, click here.
---