Intellectual Property Primer Series: Trademark Basics
---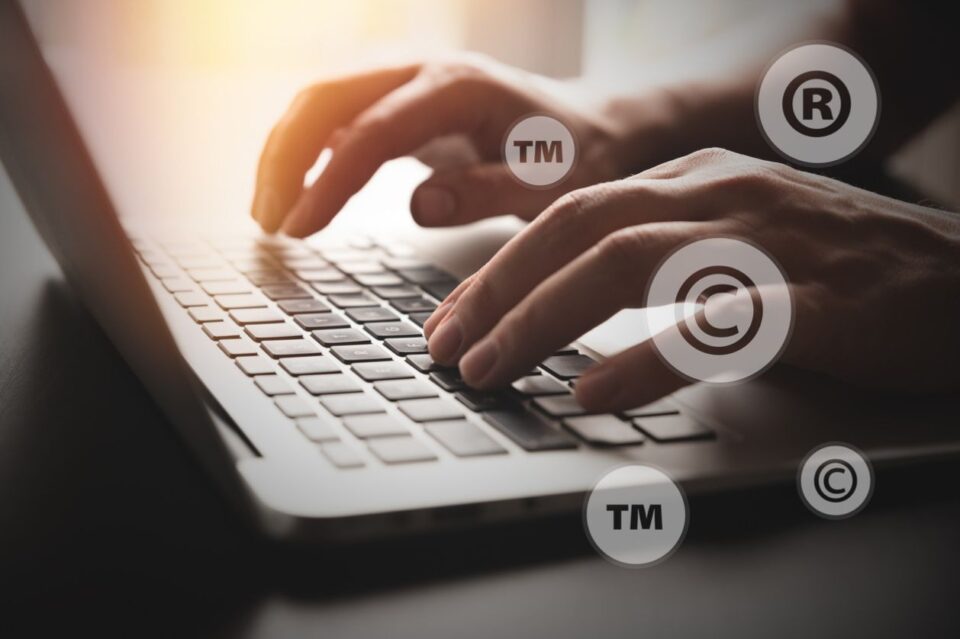 Intellectual property laws can be confusing and overwhelming. To help you navigate this complex web, we offer an IP primer series to share the foundations of intellectual property laws, including patents, trademarks, copyrights, and trade secrets.
A trademark can be any word, name, symbol, or device (such as a logo, picture, slogan, color, shape, sound, etc.), including combinations of these elements. The key function of a trademark is to identify and distinguish the goods and/or services of the trademark owner from those of others and to indicate the source of those goods and/or services, even if that source is unknown.
The term "trademark" is often used to collectively and colloquially refer to both trademarks and service marks. But a trademark technically refers to a mark used with goods, whereas a "service mark" refers to a mark used with services. This article uses "trademark" generally to refer to both trademarks and service marks.
In the U.S., trademarks are protected by both federal and state laws, and trademarks may be registered on both the federal and state levels. However, in the U.S., trademarks do not have to be registered to exist or to be enforceable. Trademarks that are not registered may receive limited protection in the U.S. under common law. That said, there are significant advantages to registering a mark under federal law if the mark qualifies for federal registration.
Advantages of Trademark Registration
Although registration is not required to have a protectable mark or to use such mark in commerce, it is highly recommended. Federal trademark registration on the Principal Register provides several advantages, including:
Constructive notice to the public of the registrant's claim of ownership of the mark.
The ability to use the federal trademark registration symbol ®.
A legal presumption of ownership of the mark and the exclusive right to use the mark nationwide in connection with the goods and/or services listed in the registration.
A presumption that you have the right to sue for infringement in federal courts and potentially receive enhanced damages.
The ability to use the registration as a basis to obtain trademark registrations in foreign countries.
The ability to record the registration with U.S. Customs and Border Protection to prevent importation of infringing goods.
Limitations on Trademark Registration
There are limits on the kinds of trademarks that can be registered. For example, the following are not registrable as a trademark:
Flag, coat of arms, or insignia of the U.S., states, or municipalities, or other nations.

Name, portrait, or signature identifying a living individual, except by consent.

Marks that too closely resemble any other prior and are likely to cause confusion or mistake, or to deceive.

Marks that are primarily geographically deceptively misdescriptive (for most such marks).

Marks that are used solely for decoration or ornamentation and not as an indication of source.

Descriptive marks or surnames unless such marks have become associated through commercial use with a single source in the minds of consumers.
Trademark Rights
In the U.S., trademark rights generally begin as of the date of first use of the mark. However, if an application for federal registration based on a bona fide intent to use a mark is filed before use, and the registration ultimately issues on the Principal Register, the registrant will enjoy a constructive nationwide first use date as of the filing of the intent to use application.
Federally registered trademark rights include the right to exclude others from using in commerce any reproduction, counterfeit, copy, or colorable imitation of a registered mark in connection with the sale, offering for sale, distribution, or advertising of any goods or services where the use is likely to cause confusion or mistake, or to deceive. This includes use on labels, signs, prints, packages, wrappers, receptacles, or advertisements that are intended to be used in commerce.
Trademark Duration
U.S. trademark rights can exist indefinitely as long as the mark continues to be used and qualifies as a trademark. If a mark is registered, the registration can be maintained and renewed indefinitely, again, as long as the mark continues to be used for the registered goods and/or services, and appropriate maintenance filings are made with the applicable trademark office(s). Importantly, trademark rights can be lost (abandoned) if a mark is not used. In the U.S., three years of non-use, combined with an intent to not resume use, is prima facie evidence of abandonment.
Trademark Practice Tips and Takeaways
First, before using and investing in a mark, conduct a proper trademark search to reduce the risk that the proposed mark does not infringe upon another party's trademark rights.
Second, if you plan to market a good and/or service in countries outside of the U.S., secure trademark in those countries before doing so. It is important to note that while rights in the U.S. generally begin upon use of the mark, this is not true for many foreign countries in which trademark rights are created only by registration.
Finally, trademark conflicts arise when one party is using a mark that causes a likelihood of consumer confusion with another party's trademark. The marks need not be identical, so changing a couple of letters of another party's trademark may still cause confusion.
If you have questions about trademark registration, please reach out to a member of our Intellectual Property Group.
---