How to Deliver on Your Charity's Mission During a Pandemic
---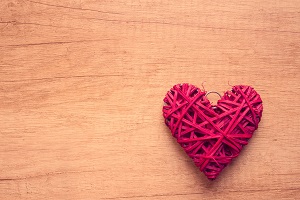 The support of board members and other significant volunteers is needed by charities now more than ever.
Every day, important fundraisers such as walks, luncheons, and galas are being cancelled or postponed, and charities are working to support their constituencies through virtual programs and support groups. The impact of the COVID-19 pandemic is already having a serious effect on charitable giving and the ability of charities to deliver on their mission.
There are several steps that board members, active volunteers and staff members of charities can consider in the coming weeks:
Donate. Even if you haven't been asked, make a donation. Some charities are reluctant to ask for donations during this time. Cash is critical, but talent and in-kind donations are also helpful. Not only does your favorite charity need your support, but those that provide assistance to the hungry, jobless and homeless, and to medical personnel and first responders are in need of extra resources.
Ask for donations early. If you are a volunteer who supports an event, continue to reach out to potential donors at fundraising events that are scheduled to take place later in the year. Sign up your teams and start to collect donations from your network earlier than usual.
Create a communications plan. If you are a board leader, arrange to provide regular and transparent communications to board members so that they have a clear sense of what the organization needs from them. Personal messaging, social media posts and email communications are needed to remind board members and other volunteers that the work of the organization continues.
Revisit your budget. If you are a board member, charitable budgets are going to need to be significantly revisited and reworked. Board members should be prepared to offer practical and creative advice about how best to address budget shortfalls. Many charities do not have substantial reserves that they can tap and will have difficult decisions to make regarding layoffs and furloughs. Know your options when addressing your workforce.
Consider loans. If your board role is to provide financial advice, 501(c)(3) and other charitable organizations are eligible to obtain Paycheck Protection Program Loans and Economic Injury Disaster Loans to assist with payroll and other operating expenses. Assist with completion of applications and make introductions if additional banking resources are needed.
Know your policies. If you serve in an HR role for the charity, understand your workplace policies, including existing leave policies. Seek the advice of employment counsel regarding layoffs and furloughs and the expanded family and medical leave provided for in the Families First Coronavirus Response Act.
Check your contracts. If you serve in a staff role and your fundraising event gets cancelled, work with your event venue and vendors to apply deposits to a rescheduled event. Check contracts for clauses that address force majeure or impossibility of performance.
Be aware of tax provisions. Finally, if you aren't solely motivated by charity, changes in the tax law under the CARES Act will allow you to deduct a greater percentage of your charitable donations in 2020. Individuals can deduct cash contributions of up to 100 percent (up from 60 percent) of their adjusted gross income and corporations can deduct up to 25 percent (up from 10 percent) of taxable income. Individuals who do not itemize can deduct up to $300.
For more resources and LP's response to COVID-19, visit this webpage.
---