Jeffery Hoffenberg Appointed Real Estate Practice Group Leader, Linsey Neyt to Assignment and Development Partner
---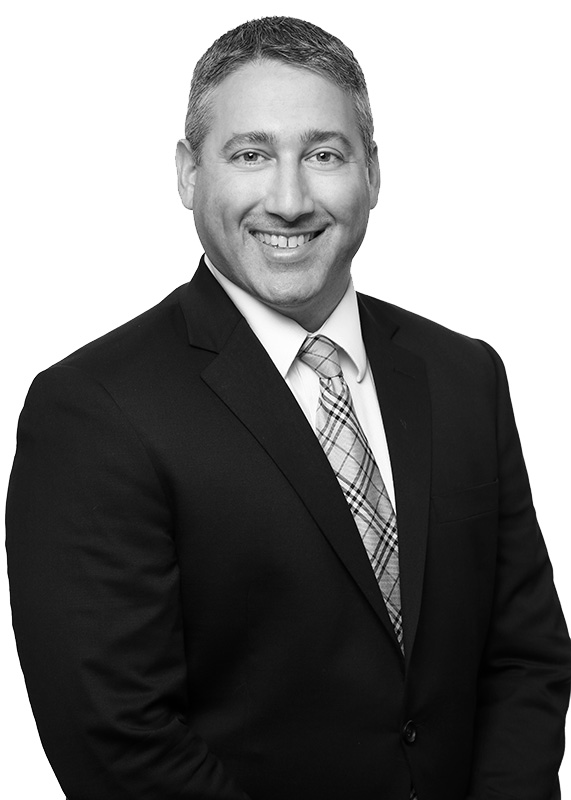 Levenfeld Pearlstein, LLC (LP) is pleased to announce that partner Jeffery Hoffenberg has been named the Real Estate Practice Group Leader. In his new role, Hoffenberg will provide leadership and direction to the Chambers-rated group by way of coaching, planning, economic oversight, positioning, and recruitment. Hoffenberg succeeds Keith Ross, who had led the group since 2012. Ross, a highly-respected real estate attorney, will remain at the firm as a partner.
In addition, Linsey Neyt has been appointed the Real Estate Group's
Assignment and Development Partner. In this role, she will focus on the distribution of workflow and project management within the group as well as making the processes and procedures of the group more efficient. Together, Hoffenberg and Neyt will work together toward the firm's main goal of ensuring that LP's clients receive an unparalleled client experience.
Hoffenberg represents purchasers and sellers in a wide range of commercial real estate matters, including acquisitions, dispositions, sale-leaseback transactions, and mortgage financings. He has extensive experience in drafting, reviewing and negotiating loan documents, purchase and sale agreements, management agreements, corporate documentation, and due diligence as well as lease agreements in connection with commercial, industrial, and retail leasing transactions. Hoffenberg also currently serves as a Commissioner on the Village of La Grange Plan Commission, after having previously served on the Village of La Grange Zoning Board of Appeals for six years.
Neyt represents both commercial landlords and tenants, helping them to plan for potential risk, future growth needs, and eventual exit from the asset. She enjoys educating her clients on market trends and finding alternative solutions to make sure they feel informed and protected. In addition, Neyt has helped buyers and sellers with acquisition and disposition of commercial properties in all asset classes with special emphasis on multi-family and single tenant properties. She also is chair of the Corporate Work-Study Committee for the Leadership Advisory Counsel for Cristo Rey and has helped strengthen and enhance the involvement of LP associates' involvement with the firm's Cristo Rey students.
Practice group leadership transitions are a part of LP's deliberate succession planning protocol, designed to provide opportunities for different individuals at the firm to serve in leadership roles. Since its early days, LP's leadership has cultivated leaders through a formal training program, and its successful implementation continues to create future leaders with skills that build upon those of their predecessor.
We congratulate Jeffery and Linsey on their new roles.
* * * * *
About Levenfeld Pearlstein LLC: Twice recognized by The National Law Journal as one of the nation's most innovative mid-sized law firms, Chicago-based Levenfeld Pearlstein, LLC provides legal and business counsel to sophisticated clients across a broad range of corporate, tax, real estate and litigation matters. LP works with clients to understand the full impact of the law on their businesses and proactively addresses their legal issues so that they can quickly return to doing what they do best.
While the firm possesses the resources and depth necessary to manage the most complex matters in the most efficient and cost-effective manner possible, it truly differentiates itself through its commitment to "The LP Way". Unique among corporate law firms, the LP Way is the firm's model for creating an unparalleled client experience at an exceptional value. This is accomplished by complementing outstanding legal work with a commitment to knowing the client; avoiding surprises; moving with speed and quality; and establishing and consistently beating client expectations. All of these grounded in the belief that every action should point toward a single goal: making the experience of being an LP client as rewarding as possible.
---