Current Challenges and Opportunities in the Insurance Distribution M&A Market – Part II: A Buyer's Perspective
---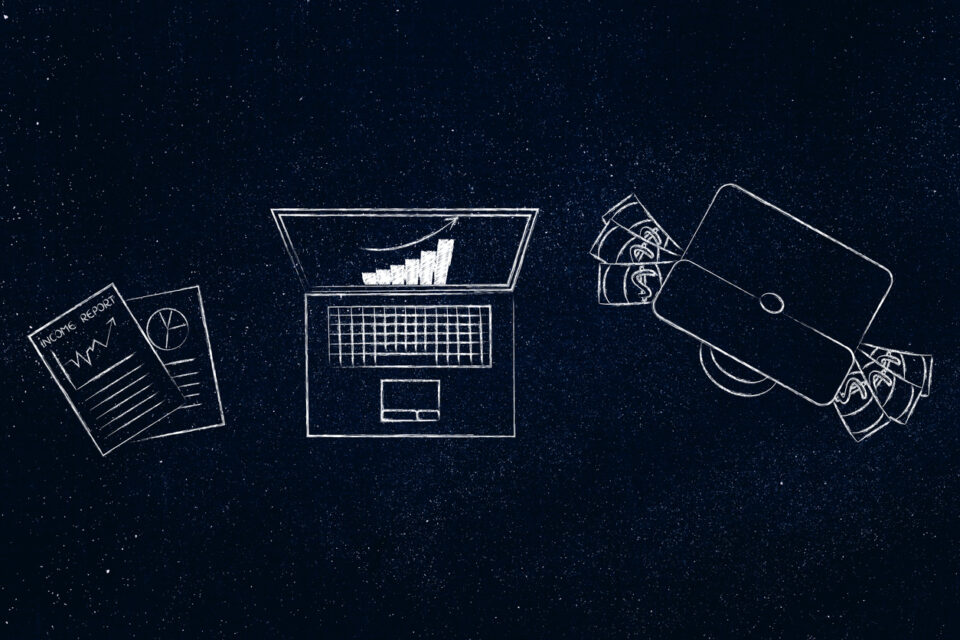 By Steven Weiss and Emily Watson | Part I
With hundreds of deals reported during the last 15+ years, the insurance distribution market has been one of the more consistent M&A sectors (pre-pandemic) with new buyers entering the market each year. The reason for the run-up is clear: private equity loves low capex, recurring revenues, and high retention rates on a product that, in simple terms, is non-discretionary. Even though some buyers have hit the pause button, we remain bullish on the sector as a number of the buyers whose corporate culture is rooted in M&A have drawn on massive credit facilities to continue to support acquisition opportunities during the current environment.
Levenfeld Pearlstein partners Steven Weiss and Emily Watson interviewed a number of the most active investment bankers and buyers in the insurance distribution space to get a better sense of what the insurance distribution M&A market looks like in the current environment.
The bankers and the buyers were asked the same four questions.
We previously shared responses from some of the most active investment bankers in the space (Part I). Today we share responses from select buyers, in their own words, edited for clarity.
Question:
What are the biggest challenges of completing the purchase and sale of an agency in the current environment?
Answers:
Tim Hall, Relation Insurance: "The first challenge is tied to the certainty of the revenue/earnings streams of the target. Prior to COVID, buyers and sellers focused on the trailing twelve months; now, everyone is focused on the next twelve months (i.e., run-rate revenue). The second challenge is deal structuring (due to the uncertainty) and getting sellers to recognize that the market has shifted. Buyers have started to move a portion of upfront consideration to a "contingent" bucket that is paid out 12-18 months post-transaction if the revenue / EBITDA that was determined in due diligence is achieved. The combined upfront and contingent payments, if fully achieved, can get a seller back to a pre-COVID upfront multiple; however, buyers are requiring risk-sharing. The third challenge is timing. Deals are getting pushed out because buyers and sellers cannot meet in person, and most buyers view this as a requirement before writing a check. Diligence can still be done in approximately the same amount of time and almost entirely remotely; however, there will be delays to closings if teams can't get on the ground again for in-person meetings prior to executing a LOI."
Daniel Morrison, HUB International: "The primary challenge is the human element. One of the most important factors as we underwrite a potential acquisition is getting to know the principals/leadership team on a personal level to ensure alignment in approach to running a business, incentives/goals of all parties involved, and overall cultural fit with our organization. Although in-person meetings at this time are more complicated to arrange than before, Hub has overcome this challenge by a combination of Zoom-type teleconference meetings, coupled with live interactive sales tools and resource demonstrations via webinars and sharing screens. Additionally, a great benefit of our team members working remote is that we are able to quickly mobilize these discussions on new opportunities and include folks from all over the country via the technologies available. Secondary to this is the ability of the business and its employees to mobilize quickly and transition to a remote working environment and the potential impact that has on the business. Finally, projecting the overall impact of COVID-19 on financials for the next 12-24 months is both an art and science and has to be completed in a collaborative way that both parties can agree-upon, which could impact certain aspects of deal terms."
Benjamin Barbieri, Foundation Risk Partners: "As we navigate through this unprecedented time in our economic history, the primary challenges of executing transactions stem from uncertainty. During the early stages of the pandemic, critical news updates were pouring in daily, which made it near impossible to ink a binding purchase agreement. Without a clear line of sight regarding future performance, regulatory landscape, and stimulus efficacy, traditional deal structures were inadequate to address all these variables. At FRP, we've overcome uncertainty by analyzing a wide range of potential scenarios and constructing deal terms that provide a trade-off between downside protection for the buyer and upside potential for the seller."
Rob Lieblein, Alera Group: "The inability to meet face to face for both initial meetings and due diligence is very challenging as at the end of the day what we are acquiring is people and talent."
Question:
If you were pitching a potential agency seller, what would you say are the reasons why now is actually a good time to transact?
Answers:
Daniel Morrison, HUB International: "HUB brings a myriad of strengths to the table that a potential agency seller would find compelling during this time. Our size/scale/diversified portfolio gives us financial stability, influence with our strategic partners and allows us to bring timely/relevant resources/tools/materials to the forefront for our partners, and ultimately our clients to utilize in this challenging time. We are well-positioned/capitalized to weather the storm operationally and to continue partnering with strategic opportunities through acquisition.
Benjamin Barbieri, Foundation Risk Partners: "Since we do not believe the current crisis is a systemic issue, we remain focused on our long-term goals. In 2017, we took considerable care to establish an integrated platform that could grow organically in poor economic conditions and respond during a crisis. In other words, we've been planning for a recession – we just didn't know it would be created by a global pandemic. Today, we sit at $240 million of annualized revenue, and the pipeline is robust. We're confident in the unparalleled wealth creation opportunity that our equity presents for agency owners that become our partners. Despite the temporary headwinds from COVID-19, we are excited for the future and are looking for partners with a similar long-term vision."
Rob Lieblein, Alera Group: "A simple answer is multiples are extremely high, and demand from buyers exceeds supply. However, the real answer is if you believe you can provide better outcomes for your clients and create enhanced careers for your employees. If you believe that, then the time is right. If you do not believe that, then it should not matter what the multiple is, and you should remain independent."
Tim Hall, Relation Insurance: "The current environment has magnified the need for scale, diversification, and liquidity/capital. In a partnership with Relation Insurance, we bring all of those resources to the table that allow you to focus solely on the growth of your business. In times of crisis, clients want their insurance agent to have a full product suite, national resources, and relevant answers to guide them through it."
Question:
What are the key attributes of a target agency that make it most attractive to a buyer in the current environment?
Answers:
Benjamin Barbieri, Foundation Risk Partners: "Quality and depth of the leadership team stand out more than anything in this environment. We've been seeing impressive, sophisticated management teams that can identify and mitigate COVID-19 risks while preserving a growth-orientated culture. In addition, minimal exposure to high-risk industries (i.e., hospitality, leisure, and transportation) along with a focus on servicing larger/multifaceted accounts, provides added comfort that the business will persevere."
Rob Lieblein, Alera Group: "Most important is the people, leadership, and culture. Everything is secondary to the people question. However, a strong history of organic growth of 5% or greater over the past 3-5 years and strong sales/producer talent is very important to a buyer."
Tim Hall, Relation Insurance: "Low producer/employee turnover, industry specialization, strong client retention, proprietary products/services, and active owners/management. Firms with those attributes will be better positioned to weather uncertainty."
Daniel Morrison, HUB International: "A track record of generating growth, running a profitable business, and demonstrating an ability to remain nimble during challenging times."
Question:
What are the key considerations in integrating an agency post-acquisition in the current environment?
Answers:
Rob Lieblein, Alera Group: "For Alera Group, the key is getting new firms involved in our collaborative culture. Understanding Alera Group's 'Collaborative Way Principles' is very important for all of our new firms. We do not operate regionally, so cross-collaboration selling is one of the keys to our success. Secondarily, we focus on technology (not CRM), accounting/finance, human resources, marketing, and carrier contracts. We do this all through a pre-closing integration plan and a 100-day post-close integration plan."
Tim Hall, Relation Insurance: "The key consideration for integrating an agency in this environment is to not rush it and be transparent with your new partner. The sole focus after closing should be on the retention of the clients. Take the time to prepare and fully map out what will and won't change for them."
Daniel Morrison, HUB International: "We need to have confidence in the leadership team to continue the success achieved prior to closing and before we can fully achieve the intended integration. Very quickly we like to understand the technology system stack and equipment of an acquisition opportunity and its ability to maintain the status quo in the short term. We also determine the investments required to continue to operate remotely or transition to a remote model. Given challenges to meet in-person and/or travel longer distances, we build a collaborative timeline and plan to fully integrate the business."
Benjamin Barbieri, Foundation Risk Partners: "Consistent with our partnership-oriented philosophy, we would ordinarily have FRP team members on-site to walk the seller through the integration process. During COVID-19, we're supporting our partners virtually while being mindful that there are real people on the other end of the phone/computer. At the end of the day, we're developing longstanding relationships with high-quality leaders, and we're being thoughtful to ensure our interactions reinforce our collaborative approach."
About the Authors: Levenfeld Pearlstein is a leading law firm for buyers and sellers of insurance agencies. Partners Steven Weiss and Emily Watson lead teams of M&A, tax, employment, employee benefits, and real estate leasing lawyers that have closed on the purchase and sale of more than 150 insurance agencies.
For more resources and LP's response to COVID-19, visit this webpage.
---