COVID-19 and the Business Pivot: Stories that Inspire Us and Tips for Your Own Pivot
---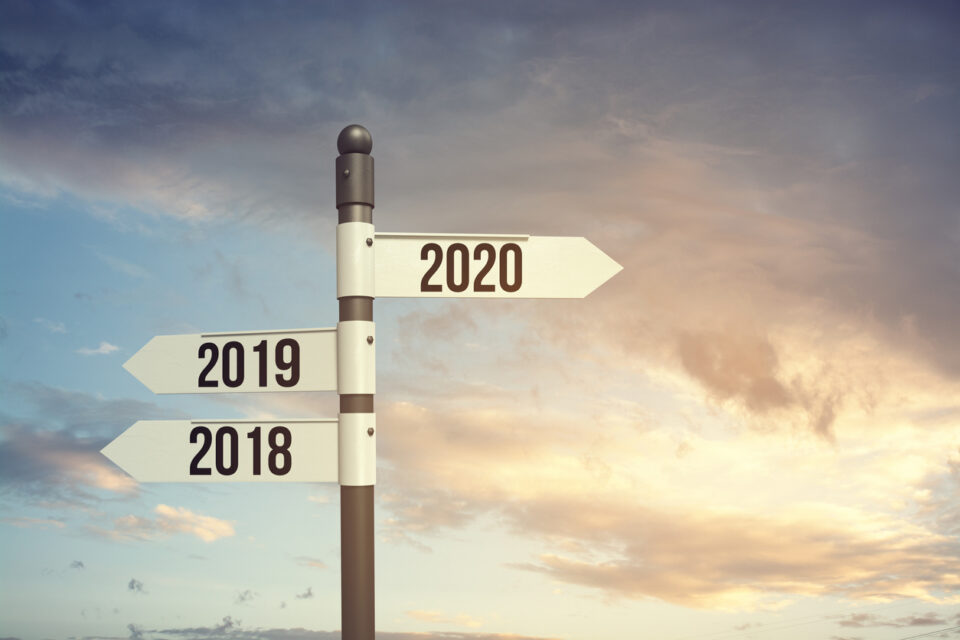 The COVID-19 pandemic and resulting economic uncertainty is causing many businesses to reassess their models and react quickly to a rapidly changing market. While businesses are assessing these changes day by day, and in some cases, hour by hour, we're seeing a rise in business pivots. That is, shifting away in whole or in part from a company's typical business model towards a new model, customer base, or goods or services they provide.
It's hard to know when life and business will get back to "normal", but for now, we want to highlight some of the business pivots we've been most intrigued or inspired by and to provide you with tips for pivoting your own business.
Business Pivots We're Watching:
3DHQ, a Kansas City 3-D printing company, is producing 3-D printed parts for PPE (personal protective equipment) to service frontline workers in local hospitals and started getting orders from other parts of the country from both individuals in the medical or first responder fields and health clinics as well, with priority going to health care workers. For more information on their story, visit the link here.
Sugar Fixe Patisserie, an Oak Park, IL bakery, has shifted their model to provide customers with a limited, pre-order menu for contactless pickups and delivery. This limited menu changes each week, offering customers with variety despite the fact that the full menu is not available at this time. The company has set specified ordering deadlines for each week as well as specific delivery and pickup times to limit exposure for workers and customers. Owner Cindy Summer has also put together pastry deliveries for hospital staff at Rush Oak Park hospital and Loyola Hospital in Maywood. Learn more about their business updates in response to the pandemic here.
Vital Proteins, a Chicago-based nutrition and health startup, is donating their products to organizations including churches, hospitals, Meals on Wheels, nursing homes, Ronald McDonald Houses, the Chicago Food Depository and more. The company is also hosting live workouts on their Instagram page, creating a virtual running club and starting a "Give Vital" program that allows individuals to nominate candidates or organizations to receive a free shipment of their Collagen Water. For more information on their story, visit the link here.
Tips for a Business Pivot
If you're considering a pivot for your business, these three questions can help you get started. Once you've answered these questions, consider the suggestions further below on how to pivot your business to address COVID-19 concerns specifically.
Value: What value do your products or services provide?
Delivery: How do you provide or deliver your products and services?
Customer Base: Who are your target customers?
Producing Value:
Consider how your business might be able to help people get what they need in these times (e.g., healthcare access, safety, at home working and education and other essential needs)

If your business isn't directly related to these essential needs: think about ways you can partner with or support those businesses that are already engaged in these areas
If your business does not easily compliment businesses in these sectors: consider other new uses for your products or services that serve people's unique situations at this time (spending more time at home, less time commuting, less face time interactions, etc.)
If certain components of your business deal directly with these essential needs: consider updating your business model to shift greater focus and resources on those components and less on other areas you typically service

Contribute to charitable causes in your community – this may include donations for: medical services and relief supplies, organizations raising awareness regarding the spread of COVID-19, local food banks, organizations supporting individuals experiencing homelessness and more

Connect with other local businesses in your industry to serve the community – find ways you can partner together and maximize your impact
Delivering Value:
Reinvigorate your business' online presence

Add specific information about how you're handling COVID-19 issues on your home page – address safety concerns, product or service changes and what you're doing to help your community
Update your website generally – make sure your contact information, content and graphics are all up to date
Create and regularly update social media accounts – find your target customers and engage with them regularly – try out different ways to connect (LinkedIn posts, YouTube videos, Facebook groups, Instagram stories, Twitter updates, etc.) – assess which accounts your target customers use the most and direct your attention accordingly

Consider whether you can serve your clients through new platforms

If you have this flexibility, think outside the box about how you can provide your products and services in an effective and safe manner – this could include online ordering, selling online gift cards, delivery or curbside services, or providing services electronically (e.g., through video platforms)
Don't limit yourself to money-making initiatives – prepare free online newsletters, online workshops or social media posts for your customers to access where you can share your knowledge, tips or other ideas related to your business or industry – encourage them to share these materials – this keeps you top-of-mind and builds stronger relationships with your customers
Strengthening Your Customer Base:
Find new customers who can benefit from your goods or services

Many businesses are shifting their attention to healthcare workers, food services, parents that are homeschooling, etc. – consider whether you can serve the needs of these individuals or other groups whose numbers have grown in this crisis (e.g., individuals working from home, students learning at home or those requiring extra safety precautions or materials to work outside the home)

Engage with your existing customers in new ways

Outside of the outreach ideas provided above, stay in contact with your customers – get their input on what they need most in these times and how you can best support them in these times – in other words, don't be afraid to ask them for help too
You might "pilot" your pivot with a small number of existing customers who are willing to work with you through early initiatives – get their feedback early on to learn what works and what doesn't before you invest significant resources
Finally, be sure to check out LP's COVID-19 hub for additional information on how to handle the impacts of COVID-19 on your business – from tax implications to employment matters and everything in between. These are stressful and uncertain times, but we are here to help you navigate through them.
---