City of Chicago Appeals to Developers for Economic and Residential Redevelopment in INVEST South/West Corridors
---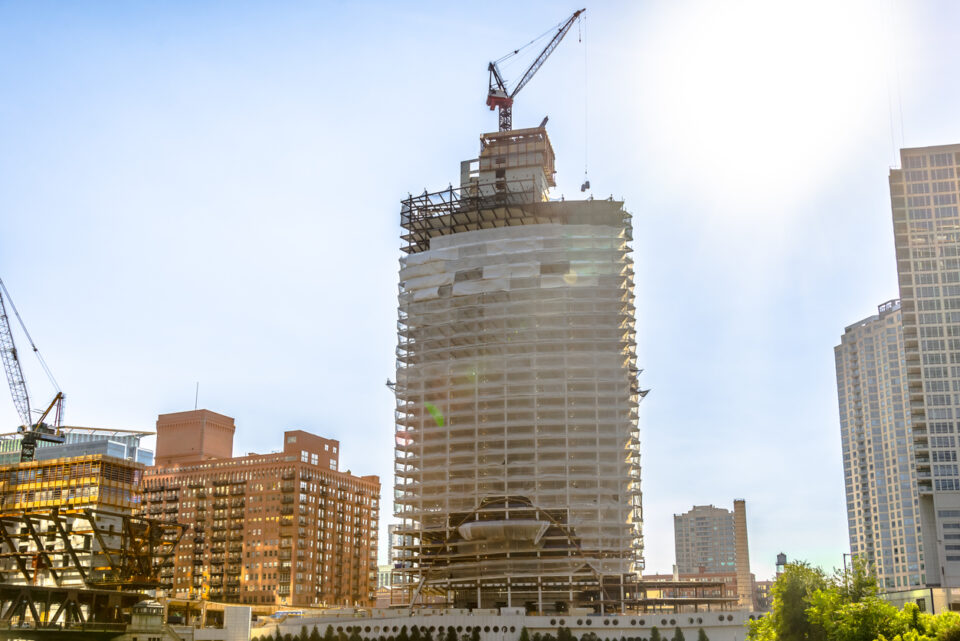 In October 2019, the City of Chicago rolled out the INVEST South/West initiative to encourage development and revitalization of parts of the City that have historically been overlooked in an effort to improve equity and prosperity across all neighborhoods. The program called for comprehensive, community-based plans for commercial and public redevelopment in ten selected areas: Auburn Gresham, Austin, Bronzeville, Greater Englewood, New City, North Lawndale, Humboldt Park, Greater Roseland, South Chicago, and South Shore. Each of these targeted areas has a community-specific development plan and has at least one active commercial area at a specific "node" or intersection that is ripe for redevelopment and growth. The original program was intended to provide $500 million in programming and infrastructure in the identified communities.
To help jump-start the program, the City Department of Planning and Development (DPD) asked architecture firms to create concept plans that included input from community organizations and is now seeking proposals for redevelopment projects in those neighborhoods on a rolling basis. The first three neighborhoods slated for redevelopment are Austin, Auburn Gresham and Englewood, for which requests for proposals have been issued and are due in November 2020, with pre-bid conferences scheduled for this week. The RFPs seek redevelopment of specified parcels and buildings in these neighborhoods. You can see the RFPs here.
Layered on top of the commercial and public space redevelopment is residential redevelopment. Last week, Mayor Lightfoot's INVEST South/West program announced a new, $330 million lending commitment for private landlords to buy and rehab up to 7,000 units of affordable housing in approximately 400 buildings on the South and West sides of Chicago. This investment is a massive undertaking that is certain to provide much needed financial support to struggling areas in the City, with the intent that the combination of safer and improved housing along with commercial investment will improve the lives of countless Chicagoans by creating jobs, providing better housing and providing necessary amenities.
For the residential component of the program, the City has partnered with Community Investment Corporation, a financial institution that provides financing to acquire, rehabilitate, and preserve apartment buildings in communities that do not have the same level of private investment as Lincoln Park or other more affluent areas of the City. CIC is a nonprofit mortgage lender that maintains flexible financing options to make projects work. To the extent that the RFPs call for mixed-use projects with some residential space, it could be worthwhile to explore whether the CIC can provide financing for the buildings slated for redevelopment.
The real estate attorneys at Levenfeld Pearlstein have extensive experience in a wide range of real estate transactions, in Chicago and nationwide. If you have any questions about the INVEST initiative or other real estate needs, please don't hesitate to reach out.
You can also find more information regarding the INVEST initiative and related loan applications and requirements here: http://www.cicchicago.com/
---