5 Steps to Help Hold On to Top Talent
---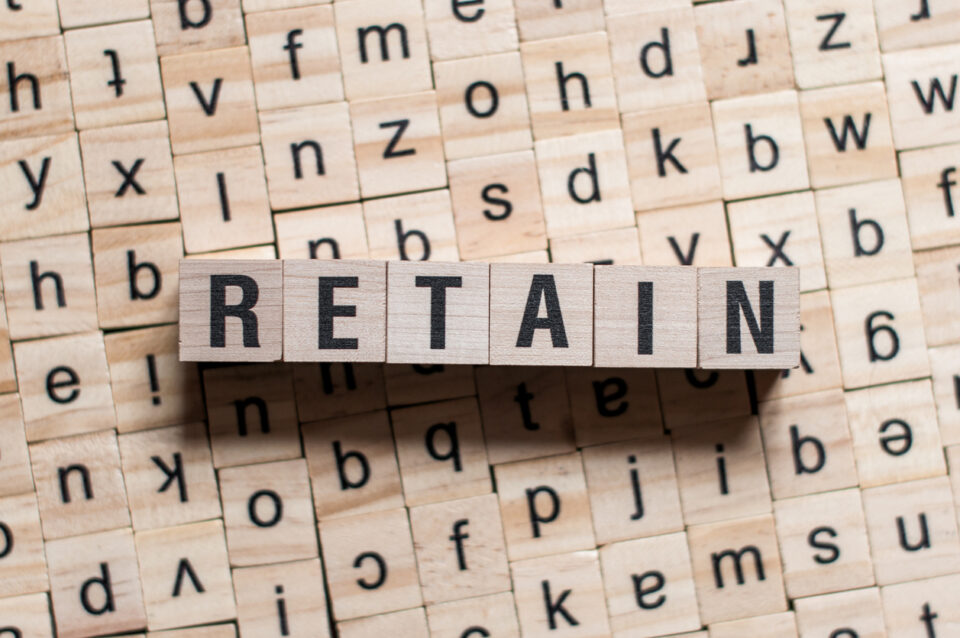 No matter your industry, a key to success is retaining top talent. Times of uncertainty increase employee mobility, so it's more important than ever to make sure that you are doing what you can to keep your key contributors happy, on-board, and not talking to recruiters or competitors. Here are five suggestions for doing so; in the coming days, watch for additional information on each of these steps to help hold on to top talent:
Ensure competitive (or better) pay.  Long-term employees often find that their compensation falls behind what they'd receive in the market, making an offer potentially more enticing.  Identify your key employees and make sure that their compensation package is at least competitive enough to keep the mention of pay from piquing their interest.
Let employees share in the business' success. A great way to incentivize and retain employees without a significant cash outlay is to allow them to share in the business' success.   Phantom equity and profit-sharing plans give employees a personal stake in what the company is building and the opportunity to benefit financially when their efforts pay off, giving them an additional reason to stick around.
Align policies with employee priorities.  Employees are unique, and each has their own priorities – for some it's financial, but for others employee benefits, for others flexibility, for others culture, and for many, a combination of all three (and others).  Talk to your key employees to get a sense of their priorities and then consider whether your offerings and policies match what your employees care about. If not, it's time to think about how you can better align with your employees.
Celebrate (and don't delay) promotions, milestones and opportunities.  Now is not the time to defer a promotion or to tell a star employee to sit tight. It's important to show employees that they can move their career forward inside the organization. Consider where you might be able to give employees new opportunities, responsibilities and training.
Make sure employees see the company's future and their role in it. Employees of all generations want to understand the direction their employer is going and where they fit in – and this is particularly true of younger generations. Take the time to talk to your key team members about how the business is going and about areas for growth and expansion, as well as about their goals and future.
The Labor and Employment Group at Levenfeld Pearlstein regularly helps businesses formulate the plans that are necessary to retain top talent. If you're interested in discussing any of these tips, please reach out.  And keep an eye out for future Daily 3 articles in which we will discuss each of the above in more detail. Up next: ways to ensure compensation is competitive.
---