10 Takeaways and Trends for the Hospitality Industry
---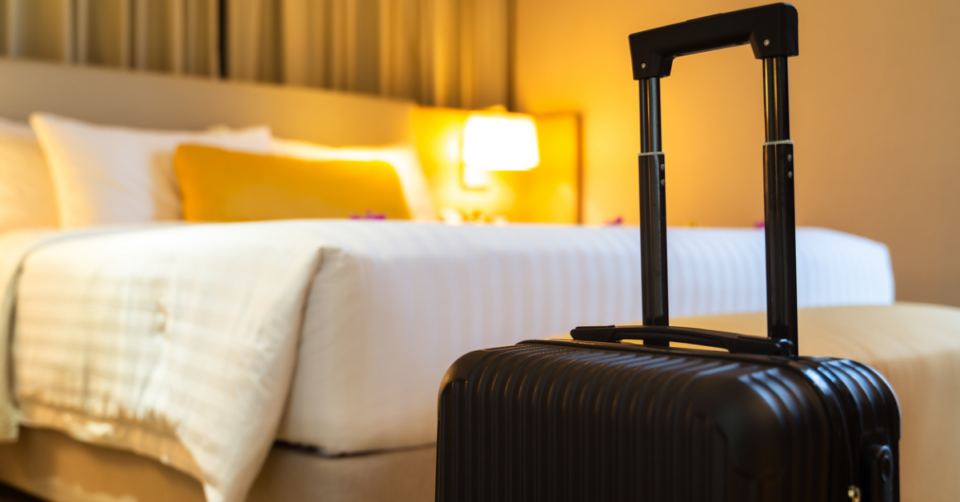 Originally published on December 7, 2022 and updated on January 18, 2023.
With 2023 underway, Levenfeld Pearlstein's Hospitality and Leisure Practice looks at the top ten highlights in the hospitality industry. Here is what we heard from our clients and other industry leaders about the state of the industry and its most pressing issues in 2022 and what we might expect in 2023:
2022—Year of recovery. Industry experts agree that 2022 was the year of recovery, with the industry returning to 2019 RevPar levels. Despite concerns about rising operational costs, inflation, and rising costs of debt, the industry saw positive performance and the road to pre-pandemic metrics was strong. This recovery was partly driven by hotel operators and brands increasing the average daily rate at hotels with no signs that rates will decrease. Unlike other real estate asset classes, hotels are in a unique position because they are not bound by long-term contracts. Accordingly, hotel owners can minimize the impact of inflation and borrowing cost by repricing room rates on a daily basis.

Leisure outperformed business and international segments. The road to recovery is different depending on the hotel segment. Leisure travel continued to make a huge comeback in 2022, outpacing business and international travel. Select-service and extended-stay hotels showed more robust recovery and demand. However, corporate/group demand was still lagging. Uncertainty about businesses' return-to-office policies continued to be a sensitive topic in 2022, with many speculating that we will never 100% fully return to the office. Based on a survey conducted by MBO Partners, by the end of 2022, 31% of workers may be permanently remote – up 14% from 2019. Accordingly, remote work's impact on corporate/group demand remains unknown. Peter Connolly, a 35-year veteran of the travel industry, believes that while leisure is dominating the recovery, business travel and group travel is still lagging and is needed to have a sustainable recovery because it is the hotel industry's largest source of revenue. It is the business traveler who spends significant amounts of money at the hotel bar and other hotel amenities.
The New Traveler. "Bleisure" travel or the newest term, "mullet" travel, was the hottest trend in 2022. Business travel could resemble a mullet – business in the front, party in the back. Capitalizing on these trends, hotel operators paid more attention to the requirements of the business traveler who added a leisure component to their business trip. The traditional business model of a two- or three-day corporate meeting or retreat is now replaced with longer stays. Also, the typical shoulder days—Thursday and Sunday—are now popular. According to Daniel Lesser of LW Hospitality Advisors, "People continue to travel; the location, day of the week, and the purpose of trip are just different."
The Quest for the Outdoors: Sun Belt states are hot in more ways than one. The pandemic led to more demand for outdoor space. The Sun Belt states, such as Florida, California and Arizona, were the fastest-growing RevPar destinations in 2022. Hotel guests are continuing to migrate to these locations because of the warm climate and outdoor experiences. One interesting trend will be how convention planners adjust meeting space to accommodate business travelers who do not want to be stuck in a conference room all day and are seeking venues that offer outdoor amenities and activities.
Lifestyle and experience are a priority. The pandemic fueled the proliferation of "lifestyle and experience" brands by reigniting a desire among travelers for new and unique travel experiences, such as adventurous holidays, relaxation retreats, iconic experiences, and being immersed in local communities and nature. As a result, enhanced customization and specialization may spark increased value for hospitality companies. Most travelers are saying they would rather spend money on an experience or event than a consumer good. To capitalize on this trend, our client, Waterton, successfully launched an "Outbound" brand which seeks to capitalize on the growing demand for leisure travel by developing or converting non-institutional hotels into locally-authentic, lifestyle properties in idyllic locations, such as Jackson Hole, Wyoming and Mammoth, California. The majority of leading hotel brands also have lifestyle brands in their portfolio with Hyatt recently announcing the acquisition of Dream Hotels, adding an additional luxury lifestyle brand to the Hyatt family of hotels.
Rising debt costs changed the capital stack. With inflation, rising interest rates, upcoming PIP requirements, and increased operational costs, hotel owners and developers struggled to find the necessary financing to fill the capital stack required to build and maintain hotel properties. Accordingly, hotel owners and developers are getting creative about financing options and the capital stack looks different. For example, PACE Financing (Property Assessed Clean Energy Financing), EB-5 funds, new equity partners, seller financing, and key money from hotel brands may be options.
Labor: Retaining talent and gaining employee loyalty. When asked, "what keeps you up at night?", a CEO of a leading hospitality company at the Lodging Conference in Scottsdale in September 2022 stated, "Housekeeping." The labor crisis is more than just a shortage of labor; it is a wage issue, an immigration issue, an employee loyalty issue, and much more. Attracting and retaining the right talent in the hospitality industry remains a core challenge. Most hotel owners are currently understaffed. With a recession looming, it will be interesting to see if hotel operators will retain staff in the face of another downturn. One of the lessons from the pandemic is that if you lay off employees, they may not come back when they are needed.
Technology is at the core of the hotel experience. Technology was at the core of the hotel experience in 2022 and beyond, whether it is the use of technology to run hotel operations, to supplement the workforce, or to incorporate it to enhance the guest experience. The trend towards digital and contactless services has gained new momentum. One question at the forefront is how technology will impact the traditional customer-facing services. Guests who have become accustomed to technology in other areas, such as retail, will soon come to expect the same convenience in accessing their hotel rooms. Some operators caution that technology can never be a substitute for the guest experience and that guests want to be treated as individuals and need establishments to go the extra mile to personally greet guests. Also, the cost to use this technology may be a challenge and many hotel owners would prefer to have one centralized system to operate multiple technology gadgets.
The battle between Airbnb and hotels might be simmering. While Airbnb and other short-term rental options used to be public enemy number one by hoteliers all over the world, the pandemic changed the discussion with hotel brands succeeding in 2022 by showing guests that they can provide better services and amenities. All of the major hotel brands launched new cleaning policies in line with pandemic-related hygiene principles. Hotels are also more generous with their refund and cancellation policies than short-term rental options. Hotels pride themselves on consistency of experience and loyalty programs, whereas short-term rentals are unregulated entities and are hit-or-miss depending on the host. Hotel brands are also creating short-term rental and extended-stay options for families. For instance, Marriott has a service called "Homes & Villas," which offers travelers over 60,000 private homes and villas in around 75 countries. Recently, Marriott expanded its portfolio of serviced apartments with the launch of "Apartments by Marriott Bonvoy" in the United States and Canada.
Diversity, equity and inclusion remain top of mind. The hospitality industry continues to recognize the importance of diversity, equity and inclusion (DEI). Most hotel brands and operators agree that DEI initiatives are top of mind. For example, Marriott launched "Marriott's Bridging the Gap" program, a multi-year, $50 million development program that aims to address the barriers to entry that historically underrepresented groups face in owning and developing hotels. Because financing is an obstacle to entry, Marriott's program offers financial and other incentives to qualified historically underrepresented owners and franchisees who will have a controlling equity interest in select branded projects. Over the next three years, qualifying development projects built or converted under Marriott's Bridging The Gap program is expected to reach $1 billion in total asset value for historically underrepresented ownership groups.
Conclusion
Overall, 2022 was a great year for the hospitality industry, especially when you look at the leisure segment which was a major driver to recovery to 2019 RevPar levels. As we head into 2023, the path to recovery is unknown. Economists are split on whether the US is in or heading to a recession and there may be continued inflation, geopolitical conflicts (such as the war in Ukraine), and increased cost or lack of availability of financing. Are increased ADR rates sustainable? Will leisure continue to dominate in the face of a recession? Will group and business return to pre-pandemic levels? The good news is that billions of dollars have been raised to deploy debt and equity into the US lodging sector. With existing senior debt scheduled to mature in 2023, there may be opportunities for cash-rich investors seeking long-term well capitalized opportunities. With the ability to change rates on a daily basis, investment in hotel assets is one way to combat inflation.
---