What You Can Do Today: April 3rd
---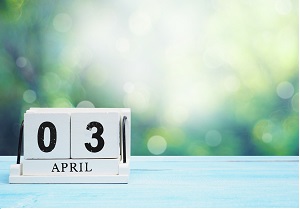 Resources and LP's response to COVID-19.
Even among this disruption, there are a few things you can do today to help prepare you, your family and your business for the uncertain future.
Be Aware of the SBA's Interim Regulations.

Yesterday's "to dos" included a summary of our guide on the Payroll Protection Program loan and the amended Economic Injury and Disaster Relief Loan offered by the SBA. Today, there's updated information that can give you more guidance on the PPP.
Know your options when it comes to restructuring your workforce. Businesses are facing significant economic challenges due to COVID-19, and executives are facing tough decisions regarding their workforce. As an employer, know that you have options if you are considering reducing your workforce costs. There are several key considerations you should be aware of when determining the right plan for your employees and your business.
Share how your business is doing.

Our clients are finding themselves on a wide economic continuum of "business as usual" and "completely disrupted." Rate where your business is on this scale, and we will share our findings.
For more resources and LP's response to COVID-19, visit this webpage.
---