Taking Steps to Avoid Sinking the Liquidated Damages Clause in Contracts 
---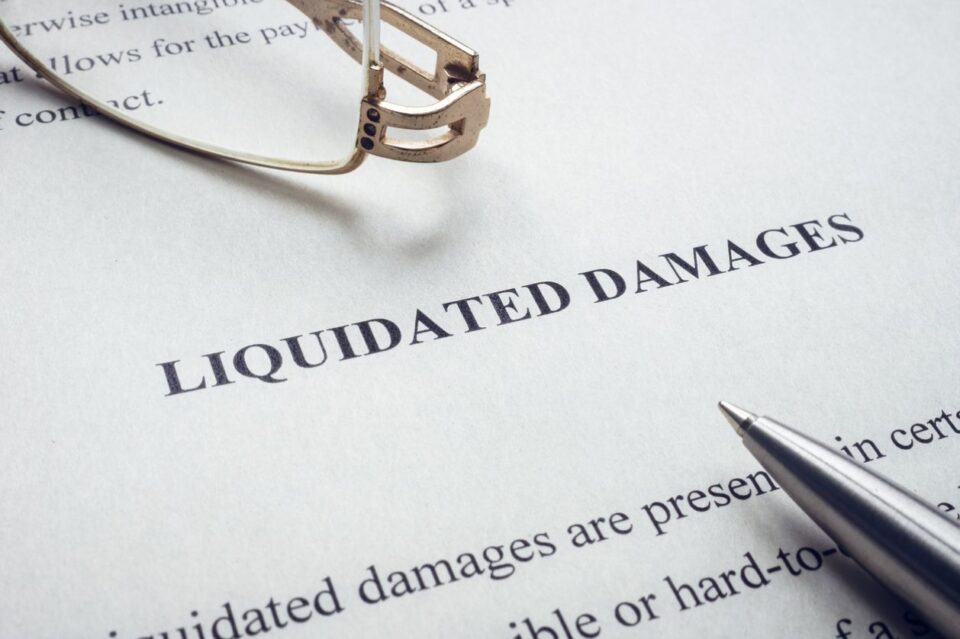 Many contracts contain provisions regarding "liquidated damages," which purport to fix the amount of money that one party will pay to the other in the event of a breach of their contract. Calling them "damages," however, is actually a misnomer. Liquidated damages generally do not represent compensable injury incurred as a direct and proximate result of a breach of a contract. Instead, liquidated "damages" represent an agreed sum payable upon a breach, generally without regard to the injury actually incurred as a result thereof. In this sense, liquidated damages are in tension with the well-settled axiom that contract damages are meant to be compensatory, not punitive.
The tenuous line between an enforceable liquidated damages provision and an unenforceable penalty clause is a fine one, and the question of enforceability turns on an examination of the attendant facts and circumstances. The laws of each state, however, are generally in accord as to the essential conditions for enforcing a liquidated damages clause. First, at the time the contract was executed, it must have been difficult for the parties to determine and quantify any damages that would flow from a breach. Second, at the time the contract was executed, the amount of the stipulated payment must have been a reasonable estimate of the expected damages for the contemplated breach. Both conditions must be satisfied, or the provision will be stricken as an unenforceable penalty. The substance of the provision, not the label, will control.
When negotiating and drafting liquidated damage clauses, therefore, it is important, to find the right balance and avoid overreaching. If your company intends to rely on a liquidated damage clause in a contract, reach out to George Spathis or another member of LP's Corporate or Litigation Groups to make certain it is drafted in a manner that is likely to withstand judicial scrutiny.
---