Speaking Engagements / Webinar
Russell Shapiro Featured in Financial Poise Webinar, "Your Niche and Your Brand"
Event Time
1:00 PM - 2:00 PM
---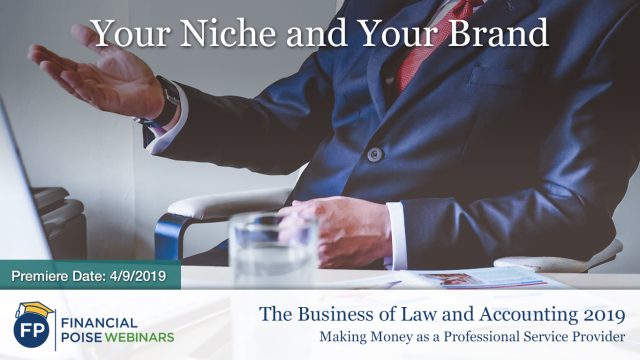 Corporate & Securities Partner, Russell Shapiro will be featured in Financial Poise Webinar, "Your Niche and Your Brand." This webinar is co-produced by West LegalEdCenter™ and part of the "The Business of Law and Accounting – Making Money as a Professional Service Provider" series.
The greatest consumer brands in the world realize that branding is emotional, relational and must reinforce the brand promise through every touch and moment of engagement. Like consumer brands, practitioners have personal brands and brand promises whether or not they are being cultivated with intention or by happenstance. In this webinar, we discuss the competence and character traits that produce positive personal brands, how to develop a specific niche and channel for profile raising and how to elevate thought leadership for sustainable client attraction and business development.
This webinar is delivered in Plain English, understandable to you even if you do not have a background in the subject. It brings you into an engaging, even sometimes humorous, conversation designed to entertain as it teaches. And, it is specifically designed to be viewed as a stand-alone webinar, meaning that you do not have to view the other webinars in the series to get a lot out of it.
---