Paycheck Protection Program Flexibility Act
---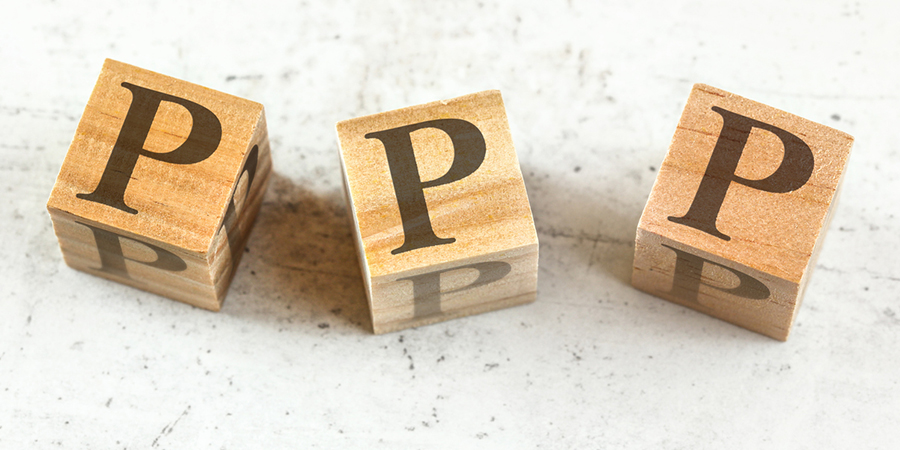 On the morning of Friday, June 5th, the President signed the Paycheck Protection Program Flexibility Act into law that brings significant changes to the terms of the Paycheck Protection Program (PPP). Below is a list of the critical loan terms that have been updated under this new law, along with a few points that still need clarification.
We anticipate new FAQs and Interim Final Rules to be issued soon addressing these updated terms. We continue to monitor these updates and will keep you informed with any new information or guidance.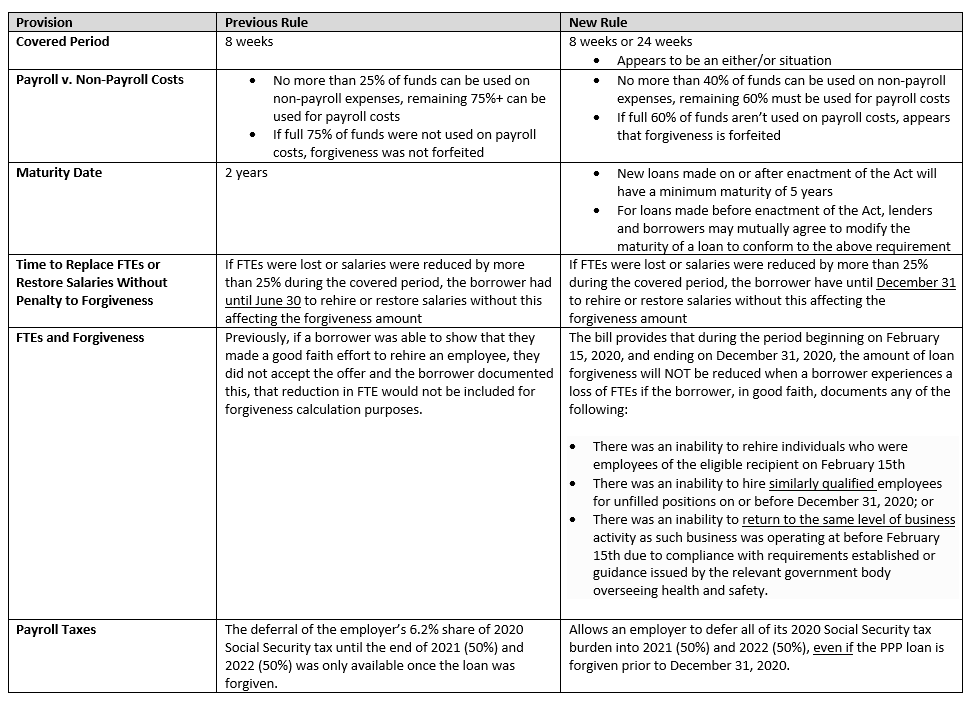 What Remains Uncertain
There are several questions that remain unknown at this time that we hope will be addressed in upcoming FAQs and Interim Final Rules, including:
The assumption is that the limit of cash compensation per employee would increase in proportion to the increase in the covered period, from $15,385 to $46,153. But is that really the case?

There is speculation that owners would still be limited to the $15,385 figure over the 24 week period

Do borrowers have to wait until the end of the 24-week covered period to apply for forgiveness? If the funds are fully spent by, say, mid-September, and FTEs and salaries are at February 15th levels, can a borrower apply at that time, even though the covered period hasn't ended?
---