LP Achieves Mansfield Certification
---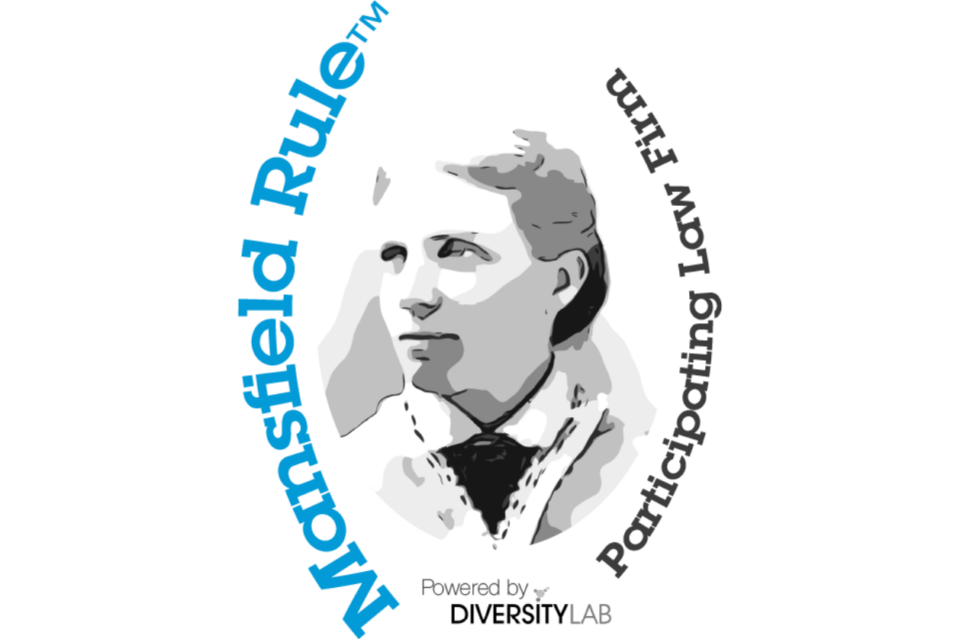 We are pleased to announce that LP has achieved Mansfield Certification. Awarded by Diversity Lab, Mansfield Certification is a nearly two-year process that measures structural changes and processes at participating law firms to ensure pathways to leadership – including lateral hiring, client teams, promotions, and more – are open and transparent to all qualified lawyers. The certification, and continued participation in the program, focuses on broadening the talent pool for consideration, including those historically underrepresented in the legal profession, to facilitate transparent leadership pathways.
At its core, Mansfield Certification is about intentionally expanding talent pools and implementing transparent processes to bolster inclusivity in the legal industry. It is not about quotas. Mansfield does not deny opportunities for some at the expense of others; instead, the focus is on opening the door wider and ensuring that opportunities for advancement are inclusive for everyone.
The Mansfield methodology is grounded in behavioral science – including the consideration requirements – which researchers show are necessary for access to and representation in leadership. Certification isn't a one-and-done process. It is about ongoing transparency and access to opportunities. Components of the certification process and ongoing participation in the program – including data collection and reporting, frequent check-ins/audits, ongoing collaboration among participants, and transparency of public certification– are what make the Mansfield program so successful.
Why This Matters to LP & Our Clients
As lawyers, we are guided by a shared dedication to justice. That means modeling our firm's culture and organizational structures on the kind of fairness and inclusion we want to see in the world. With diverse leadership comes more inclusive and equitable decisions that reflect the needs of our entire workforce and our clients' workforces so we can continue to provide an unparalleled client experience. The Mansfield processes seek to ensure equal opportunity and access to leadership roles.
How Mansfield Impacts Our Clients
As with everything at LP, our diversity, equity, and inclusion (DEI) efforts begin with attracting, hiring, and retaining the right people. After all, it is Step 1 in The LP Way™. We are intentional about how we mentor, measure, and value our team members' contributions. Mansfield Certification recognizes this commitment and our intentional actions to foster diversity, equity, and inclusion. The intentionality of the Mansfield framework helps us ensure that we apply an inclusive, structured, and data-driven approach to leadership advancement, business development, and client service.
We are pleased to have reached this significant milestone, and we will continue to build teams that reflect the diversity of our clients and communities while delivering on our commitment to provide an unparalleled client experience.
---