'Let's Talk Womxn': How I'm Supporting Chicago's Restaurant Industry on International Women's Day
---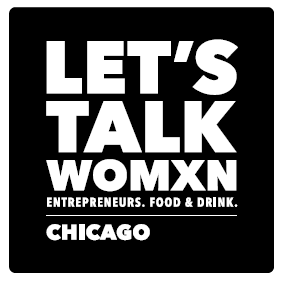 While I think we can agree that there are several issues that imperil our national economy, the one that hits home is the issue of women. Vice President Kamala Harris cited that 2,500,000 women have left the work force since the beginning of the pandemic constituting a national emergency. That's over 227,000 women either choosing or being forced to leave the workforce per month.
The stakes are still high for all working families. Frankly, even working women who remain in the workforce are faced with difficult decisions about childcare, school, immunocompromised family members, and elderly parents while balancing the demands of clients also impacted by the unrelenting economics of this crisis.
I am a lawyer, businesswoman, partner, and leader of Finance Services & Restructuring in private practice. I am a wife and mother of three grade school-age children, who are e-learning from home. Aside from the actionable preventative measures, much of the current pandemic remains largely out of our control, I look for the ideas, initiatives, and engagements over which I may exercise some control so I might leverage gifts, privileges, and resources to help others.
Much of the last year was spent on interpreting and counseling both lenders and business owners on their financing, including navigating optional stimulus through the CARES Act. It's not a surprise to learn that even now, after two rounds of PPP, the stimulus may not be enough to sustain certain businesses and industries. But certain sectors have created strategic initiatives aligning themselves to embolden their mission and enrich their message.
For our economy to fully recover, women everywhere must be engaged. To plan for and avail such engagement, we need to continue to work on diversity, inclusion, and access.  One of the best engagements is nourishing an eco-system investing in the economies created by women leaders in the food and beverage industry.
It's no secret that the restaurant industry has been hit hard. According to a survey conducted by the National Restaurant Association last fall, nearly 1 in 6 restaurants (representing nearly 100,000 restaurants) was closed either permanently or long-term, nearly 3 million employees were still out of work, and the industry was on track to lose $240 billion in sales by the end of 2020. With more than 60% of women working in a restaurant at some point in their lives, the challenges of the restaurant industry have taken a huge toll on women in America.
"Restaurants are the hardest hit sector," Rhini Dey–Ph.D. told Restaurant Informer. "And women entrepreneurs within this segment are hit hardest. Our restaurants are smaller in scale and often undercapitalized. Women shoulder the inevitable extra home workload, and they are isolated as business owners."
A dear friend of mine, Clodagh Lawless, proprietor of The Dearborn, is co-chairing an initiative with Let's Talk Womxn, which is a positive action-led movement of 350+ women restauranteurs across 12 cities. To commemorate International Women's Day, the group is hosting a virtual "dine together" event on March 8. Chicago, DC, Atlanta, Philadelphia, Phoenix, Lexington, Cincinnati, Boston, and the Bay Area/San Francisco will join together to Dine Together.
Let's talk. Let's eat. And let's continue the conversation on gender equality
---