Daily 3: What We're Reading and Listening To
---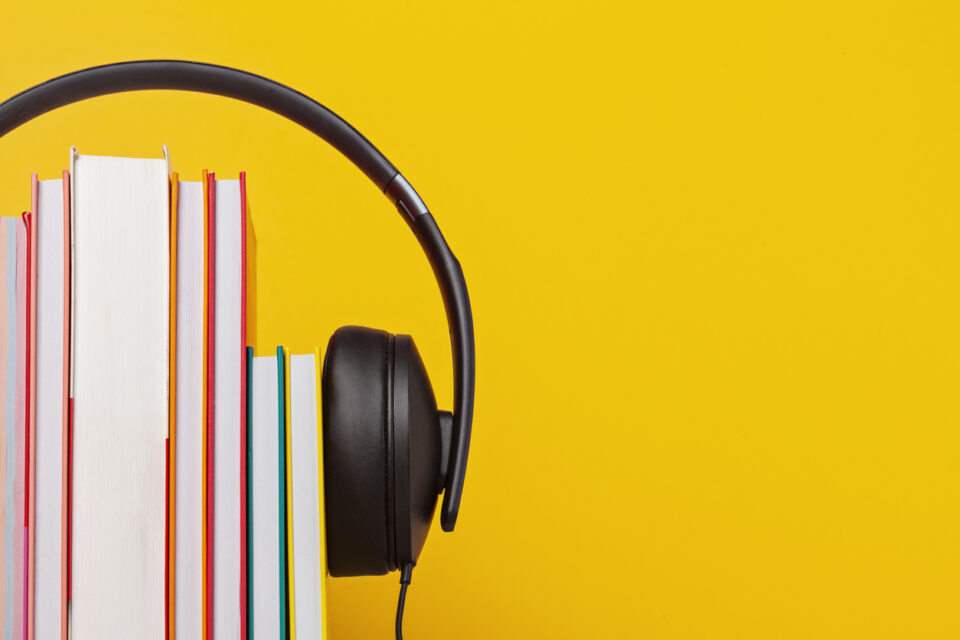 These are strange and uncertain times. Many of us are looking for new ways to adjust to this so-called "new normal." In our "What We're Reading and Listening To" series, we'll share what our lawyers and business professionals are reading or listening to, and why. We want to share these resources with you, so that you might also gain some value from them as well.
We hope you find these recommendations interesting and helpful.
Friday, September 11, 2020
Dear Pandemic (started as a Facebook page). From Laura Friedel, Chair of Labor & Employment Group: "It's a great resource for practical, scientific advice regarding Covid-19. In their own words, Dear Pandemic is 'a public service effort by an all-female team of 8 PhD-trained public health scientists/faculty at various institutions around the country where we interpret the latest scientific findings, respond to queries from the public, and dispel myths around the virus.'"
Friday, September 4, 2020
"Resilience Is About How You Recharge, Not How You Endure" by Shawn Achor and Michelle Gielan, published in Harvard Business ReviewYour Surge Capacity is Depleted – It's Why You Feel So Awful" by Tara Haelle. From Melissa Nelson, Director of Professional Development: While the phrase "adjusting to the new normal" has been repeated endlessly since March, it's easier said than done. These two articles have helped as I process and try to build my own resilience."
"The Show of Delights" on This American Life podcast. Filled with nuggets of delight, this episode of This American Life offers a fresh perspective on happiness and joy that is perfect for recharging.
26 Marathons: What I Learned About Faith, Identity, Running, and Life from My Marathon Career by four-time Olympic marathoner Meb Keflezighi. From Josh Bashioum, Real Estate Group: "Meb is one of the most accomplished distance runners in US history, and in this book he recaps  the training and racing for all 26 marathons of  his professional career. He also includes a 'Key Lesson' with each marathon, such as Marathon 3's 'Underpromise and Overdeliver,' which is in the same vein as Step 4 of the LP Way: 'Establish expectations, then beat them.' Many of his lessons relate to the importance of goal setting, planning how to get there, and how preparation allows you to reach your goals even if things do not go as planned. Some other takeaways that I find to be valuable: small personal victories can be as valuable as large public victories; planning is about minimizing your exposure to risk, while accepting that you can't avoid it entirely; and don't let short-term difficulties cause you to lose sight of your long-term goals, and don't allow accomplishing your long-term goals to prevent you from setting new goals."
Friday, August 28, 2020
The Culture Code by Daniel Coyle. "The book was recommended to me by our CEO, Angie Sebastian.  At LP, we pride ourselves on an inclusive and collaborative culture.  Over the last 21 years, we have been focused on building, growing and preserving our culture.  We have weathered many storms and challenges, each time emerging aligned, united and stronger.  In the age of Covid-19, we now need to reimagine our culture for a virtual age.  Reading The Culture Code is helping me to dream of even greater possibilities…" – Rob Romanoff, Managing Partner
Exposure, by Robert Bilott. "The book, which documents the 20-year legal battle by an environmental lawyer to identify and seek damages arising from the dangerous chemical used to make Teflon pans and other products, is helpful to my legal practice because it shows that lawyers can make a big difference in protecting the public.  It also is an inspiration to leave no stone unturned when representing my clients, as important answers are often found in the dense details." – James Brusslan, Environmental Law
How I Built This, podcast hosted by Guy Raz.  "Each episode of this podcast digs into the genesis, trials, and tribulations of important American companies that have changed the way we live. Many of the episodes address companies that were born out of the last economic downturn – the so-called Great Recession. These are stories of market disruption, innovation, and, importantly, resilience in the face of adversity. Getting the inside story helps me understand our clients, and provide better counsel focused on the realities of the current economic circumstances but also cognizant of the opportunities and the need for creative solutions to leverage these opportunities." – Jason Hirsh, Chair of LP's Litigation Group
For more resources and LP's response to COVID-19, visit this webpage.
---