Best Practices for Engaging a Remote Workforce
---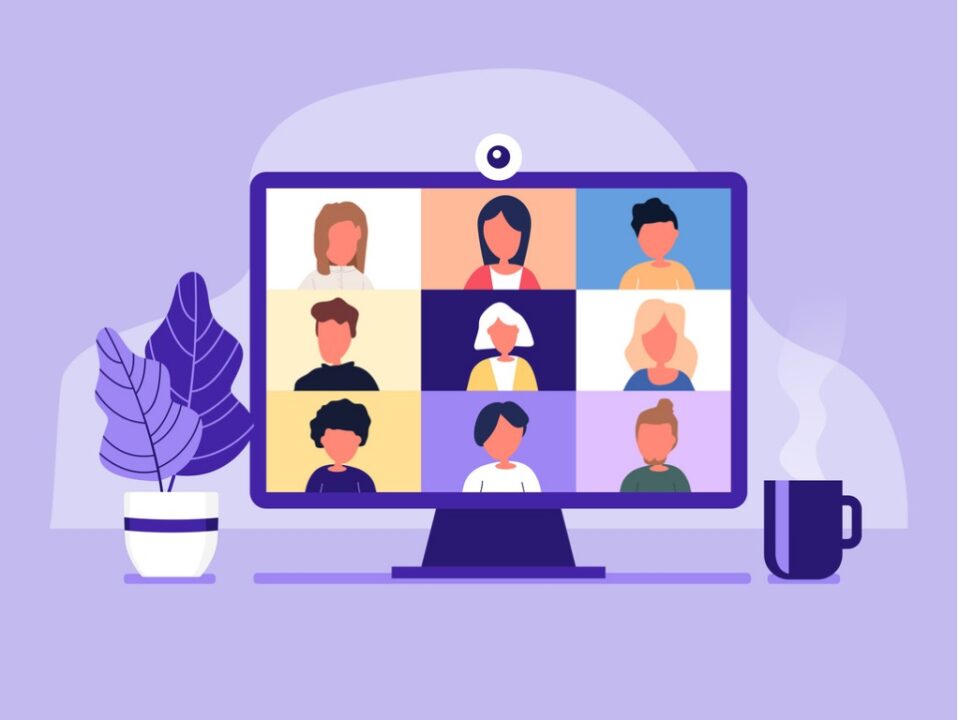 Author: Katie Palumbo
Any scroll through your news feed likely includes headlines debating the future of work and how our ability to embrace a work-from-home experience may outlast the current pandemic, even becoming a permanent fixture amongst workplace policies.
Whether you are still looking for ways to better engage your remote workforce now or considering how to plan for a permanent work-from-home policy, here are some of the best practices we have been following over the past few months.
General practices:
Set clear and achievable expectations. Even common work scenarios may require a slightly different process and or need a longer timeline than usual to complete. Establishing expectations upfront for what a work product should look like, additional steps, or when it is due (say by 5 p.m. instead of the end of the day) can help as we navigate collaborating differently than how we have done it in the past.
Recognize limitations and less predictable circumstances. While people may be limited in their outside activities, many people are struggling to care for children, parents, and community members in addition to their work. Know that people are getting their work done, but it may be in less traditional ways.
Promote balance. Research suggests that overwork and burnout are a higher risk to remote workers than lack of productivity. Keep an eye out for employee anxiety and burnout, and address concerns as appropriate. Encourage employees to incorporate breaks, walks, and lunchtime in their daily routines. This promotes a much-needed change of pace, and research shows that it also boosts productivity.
Continue to coach, mentor, and sponsor. You can continue these forms of support remotely in a few ways. Actively show you are available for people to "pop‐in" to talk through a question or challenge and continue to share feedback regularly, recognizing both areas for improvements and jobs well done.
Show appreciation and gratitude. In a time of high anxiety and increased demand for our attention, it's important to emphasize your appreciation for your team. It's even more impactful to be specific in your appreciation, directly tying your message to a particular effort or contribution.
Pay attention to disconnection and isolation. Workers who are less experienced with working remotely are more vulnerable to feeling disconnected and isolated. Consider ways you can prevent or overcome this challenge, such as:

Develop and distribute meeting agendas and meeting summaries to help the group maintain focus and allow for those unable to attend to stay in the loop.
Be intentional with celebrations, whether it's recognizing a birthday or a recent project closing. The importance is in acknowledging the celebration, not in how you do it.
Add daily meetings, virtual team lunches, or frequent phone calls or texts. If you have a team member who lives alone, take the time to check in with them even more frequently.
Communication is essential:
Communicate openly and often. As a leader, how and what you communicate is critically important. This importance is especially the case when coworkers are working remotely and may receive less information from organizational channels than if you were all in the office. Share openly but conscientiously, avoiding speculating and sensationalizing. Stay informed, proactively reaching out to leaders and employees and getting input and information to be disseminated (what, when).
Share access to information. We are generally used to sharing information more casually — we might exchange information in the kitchen or pop into someone's office to give an update. Be proactive, such as keeping team members copied on emails more than usual or including them as passive listeners during live meetings, so they remain in the loop.
Listen. People are experiencing a broad spectrum of emotions during this uncertainty and may be processing them differently than you. Our best tool as leaders is to listen and recognize people are coping in the best way they know how.
Bolster the effective use of technology:
Consider effectiveness when choosing your tools. From a functionality standpoint, your team may not have equal access to a full range of technology tools, like a webcam. Consider this and be inclusive when sending group invites for meetings or considering opportunities to connect socially. Also, not everyone is comfortable with this new technology, so encourage people to increase their use and effectiveness with these tools. Consider connecting workers new to remote work with a more experienced remote worker to advise about the best ways to cope with the change and handle work.
Schedule first. Schedule calls in advance as much as possible, especially video calls. Many people are balancing working from home with their spouse or kids and would prefer to plan around potential distractions if possible.
For more resources and LP's response to COVID-19, visit this webpage.
---